11 FALL 2021 STYLE TRENDS FOR YOU
Posted by CK on Sep 13, 2021
---
Even though summer isn't quite finished, we're already looking forward to the season of warm cashmere, plaid skirts, and anything pumpkin spice. Last fall, we were content to work from home in sweatpants and fancy PJs, but this year, as we gradually begin to include more restaurant trips, office days, and hangouts with friends into our calendar, we're excited to put together ensembles that are a little more fashion forward. Here are the top 11 fall fashion trends for 2021 that you can start buying (and wearing) right now. Here's everything you need to know about Rachel Green's comeback as a style icon, from Doug Funnie's signature piece to comfy heels you can walk in.
For a few years now, 90s aesthetic has been making a comeback, but this fall, we expect the trend to go even better, with people wearing the 90's core styles from head to toe rather than just as accessories. Sheath dresses, tall square-toe boots, and oversize cardigans go great with your new favorite baguette bags. Wear a cropped cardigan with a mini skirt and ankle socks. Under silk slip dresses, layer white T-shirts and grunge boots, wear a plaid shacket over skater jeans, and try some adorable overalls with a polo top. You'll be OK if you channel Rachel Green whenever you're in question.
High Saturation
Traditionally, the shift from summer to fall is marked by the replacement of navy, khaki green, burgundy, and other somber colors for beautiful pastels and tropical brights. This year, though, vivid colors rule dominant, but with an autumnal touch. Consider jewel tones, deep magenta, mustard yellow, and other deep hues. Mixing and combining surprising hue combinations, such as peachy orange and brilliant blue or bubblegum pink and marigold, is the ideal way to embrace this trend and create a style that's both gloriously vibrant and seasonally appropriate.
Oversized Jeans
Although skinny jeans will always have a special place in our hearts, looser designs such as mom jeans, flares, bootcuts, and boyfriend jeans are the way to go for autumn 2021. The most popular designs include mom jeans and loose straight-leg cuts, as well as cross-front waists for a playful touch. Wear a slim-fit tee with a fitted jacket, cropped sweater, or beautiful blouse tucked in to balance off the excess cloth on the bottom.
Sweater Vests
This Doug Funnie-approved trend began in 2020 and is still going strong in Fall 2021. Rather than simple monochromatic cashmere, designs with texture and detailing, as well as an oversize fit, are the most popular. While the weather is still warm, pair it with some loose-fit jeans and nothing below (besides a bra, if desired). You may layer your vests over shirt dresses, button-downs, turtlenecks, and even another sweater vests when the weather cools.
Snake patterns, checkerboard, zebra stripes, and bright flowers are all over the place in jeans and pants. These versions, unlike the airy wide-leg designs you would wear in the summer, are made of much heavier, more structural materials like denim, corduroy or wool and have a more tailored fit. Pair them with other vivid designs for a fun look or keep it simple and let them stand out beneath a plain black, white or gray sweater.
Textured Handbags
Think puffer coat-inspired crossbodies, elaborately woven leather handbags, and ruching aplenty. Some bags may even incorporate all three elements. Perhaps our favorite aspect of this trend is that you can basically pick and choose whatever design you want—a huge tote that can hold your laptop, a mid-size crossbody for weekend errands, or a small that can fit just the basics for a night out. Although monochromatic leather bags are the most fashionable, you may still carry a puffed-up nylon clutch or a ruched zebra-print shoulder bag.
Lavender
While the majority of the hues you'll see this fall are considerably more saturated and deeper, light lilac and lavender will be abundant. During fashion month, the beautiful color was seen on the runways of Lacoste, Salvatore Ferragamo, Jonathan Simkhai, and Roksanda, among others, and in a variety of shapes. Choose one or two statement items, such as a lavender jacket, wide-leg pants, or a flowy midi dress, and combine them with other purple colors or traditional essentials, such as jeans and a T-shirt.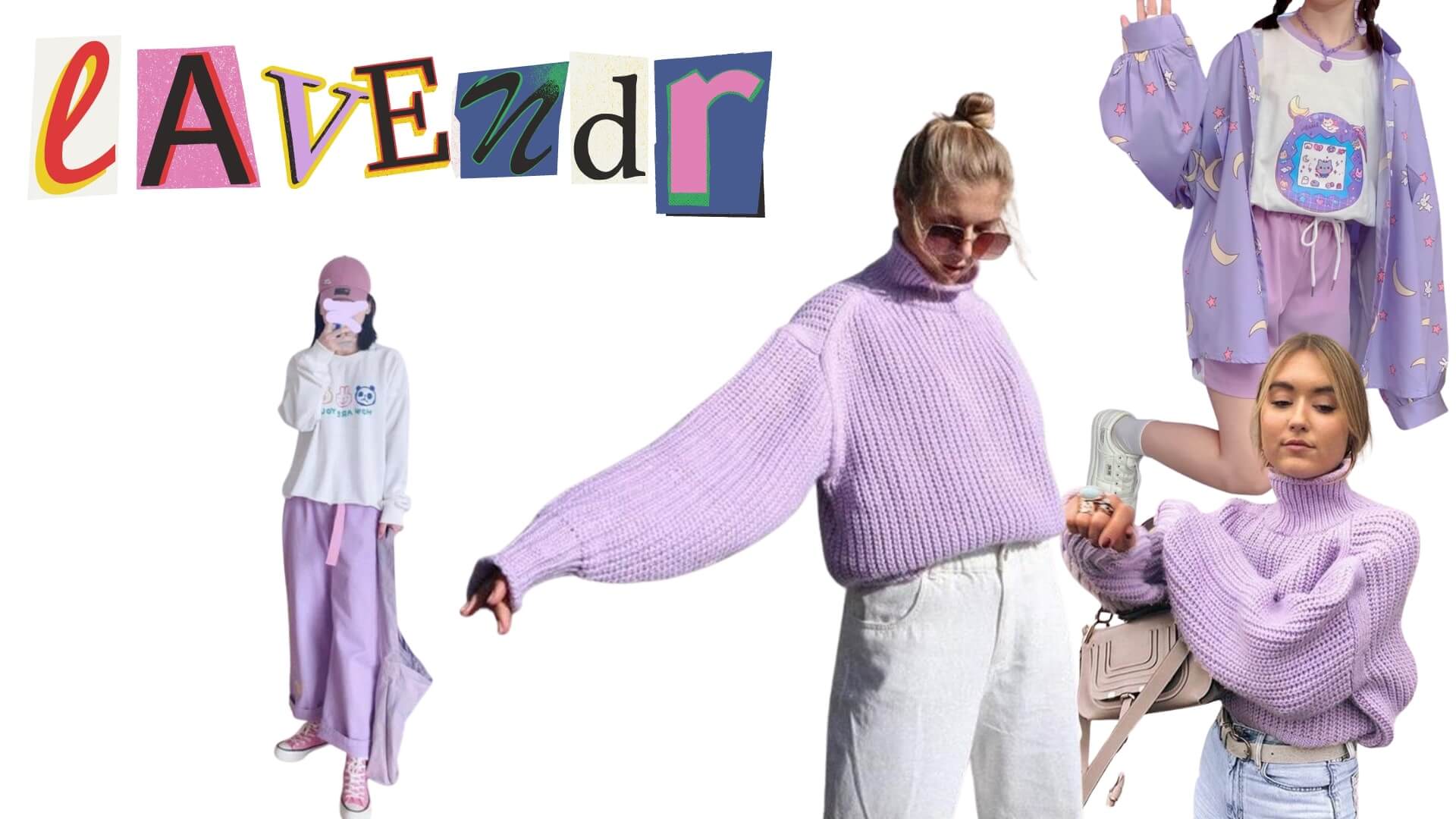 Platforms And Flatforms
One of the most popular shoe trends this summer was flatform espadrilles and '90s-inspired sandals, and the elevated designs will undoubtedly carry over into the autumn and winter. Platform loafers, lace-up boots, clogs, and '70s-style heels, will offer you a stylish lift that is also simpler to walk in than stilettos.
Consider The Heathers with a punk twist, or Harry Potter reimagined for sophisticated adults rather than angry teenagers. This melancholy trend originated on TikTok with Gen Z, but it may be worn by anyone of any age or taste. Pleated dark-hued short and midi skirts, fitted leather blazers and jackets, and preppy plaids in rich tones of green, navy, burgundy, brown, and black are all standout items.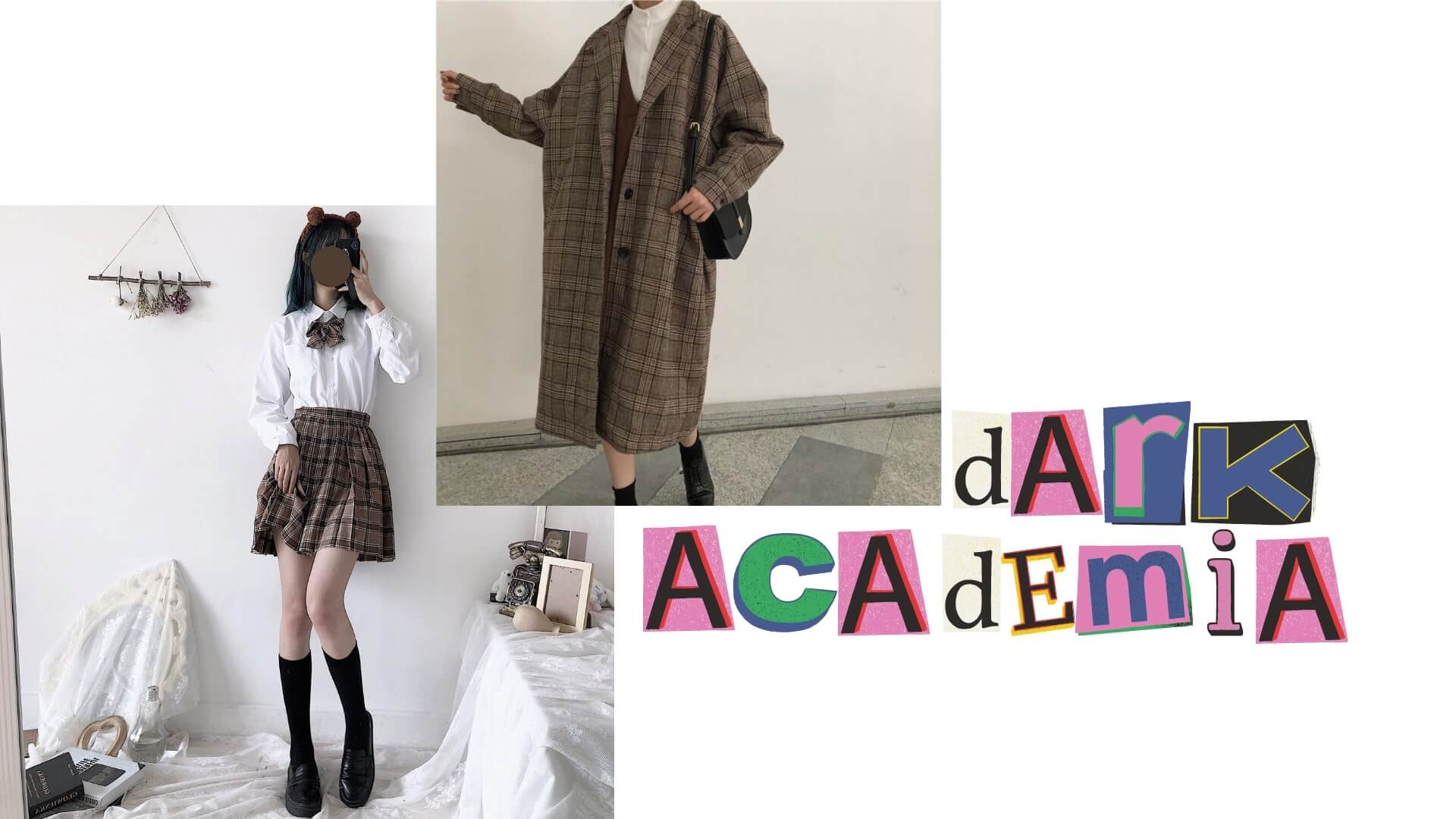 Layering
Layering is one of the most essential winter style trends in 2021. No, layering isn't going out of style as the weather gets colder. With the first major blizzard, neither will go out of style. Wearing many layers of clothing over one another is in style for winter 2021.
This season, though, the way we layer our winter garments is a little different. Sure, layering a sweater, a cardigan, and a jacket over a dress and skirt is nothing new. But a three-piece suit? These are fresh outfits for the winter of 2021.
Monochrome
Monochrome is a huge fashion trend for the winter of 2021. Yet we are not supposed to wear all fashionable colors (check the AW21 color report) from head to toe. Black, beige, green, red, silver, and grey are the only colors available.
Monochrome aesthetic will also be in style next season, so it's a good idea to stock up on the items below:
1- DARK ACADEMIA AESTHETIC JACKET AND SKIRT SET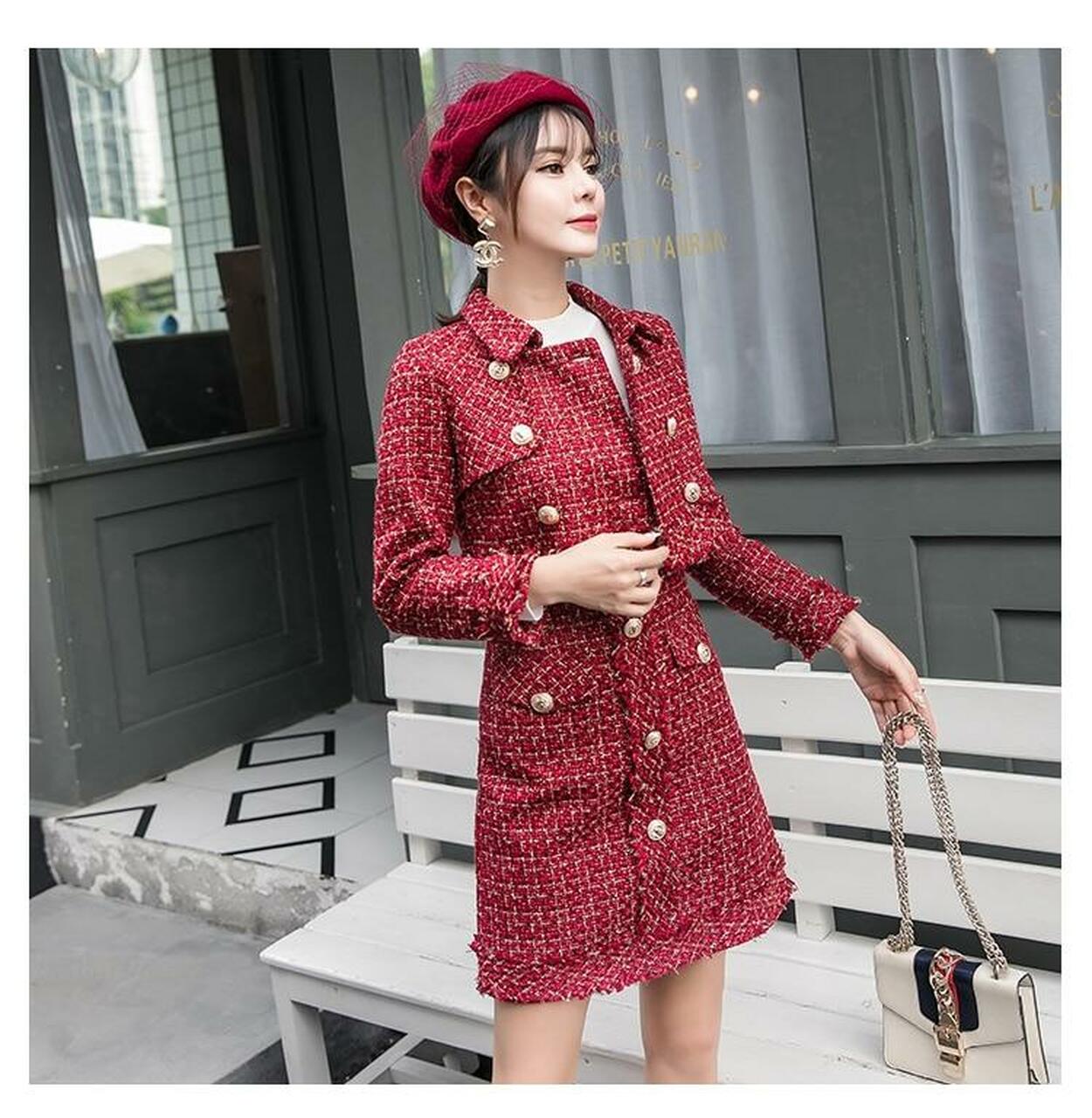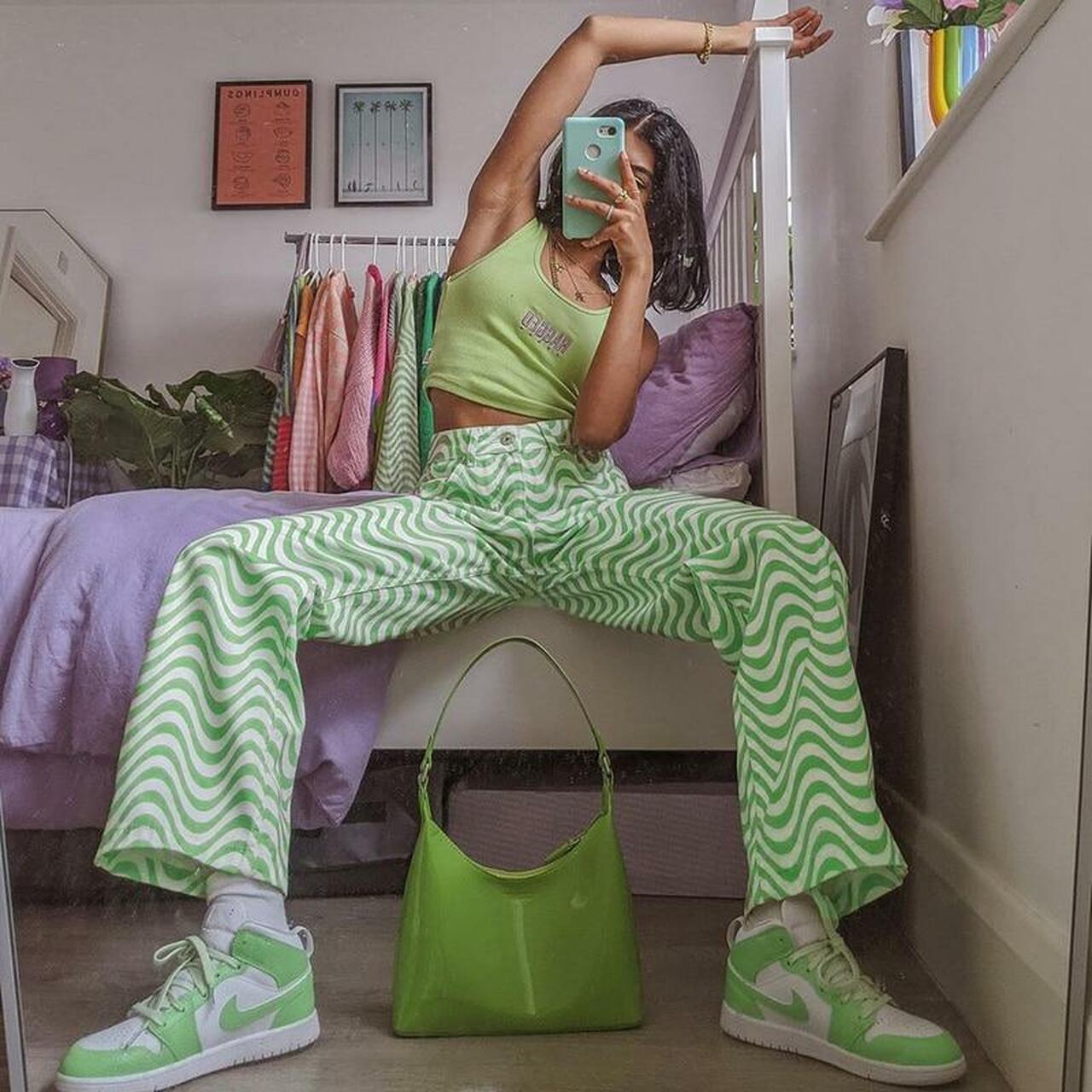 Don't forget to follow our instagram account and website for all new season products, latest trends and more. Don't miss out on new arrivals and special discounts updated every day! See you on the next blog!