THE ULTIMATE DARK ACADEMIA GUIDE
Posted by Yamourii on Mar 27, 2021
---
I'm sure you've heard of Dark Academia before. Actually, this trend does not really count as new. Although it has been in our lives since about 2015, it has recently started to attract a great deal of attention. To adapt and embrace this trend in your life, you must love literature, poetry, books, academic career, education, research, art and romantic influences!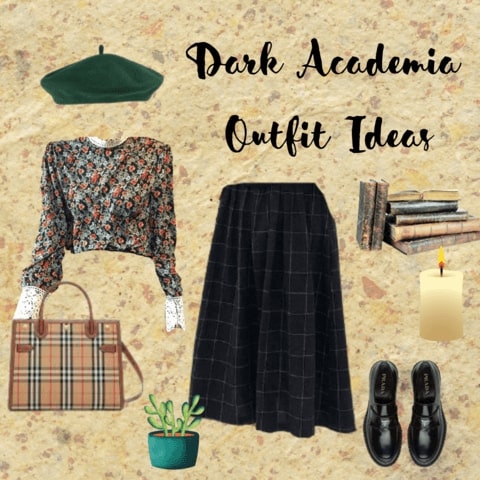 Of course, although the trend is in a nostalgic atmosphere, one of the main factors in the increase of its popularity is current social media accounts such as Pinterest and Instagram.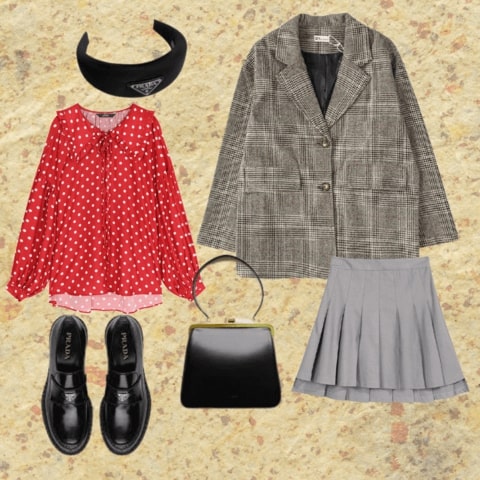 What is Dark Academia?
As the name suggests, Dark Academia Aesthetic is the trend that spends their time in college studying instead of partying, your favorite places are libraries, who like to have old-school items, who are trying to romanticize almost all activities, and who are actually more interested in books than clothes and have a bit of a dark side.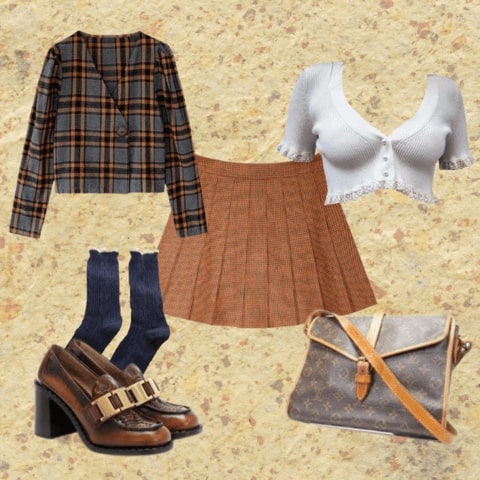 How to dress like Dark Academia?
The most preferred colors for this style are generally dark pastel colors such as brown, beige, burgundy, navy blue, gray, mustard. A wide variety of combinations that you can make with these colors are of course available. But in Dark Academia, besides colors, pattern choices and combinations are also very important. Of course, plaid pieces stand out the most, and then polka dots and ethnic patterns can be preferred. Lace details on the hems and collars give the pieces a special and vintage vibes, which is one of the most important features for dark academia style. You can always choose products with vintage and retro vibes.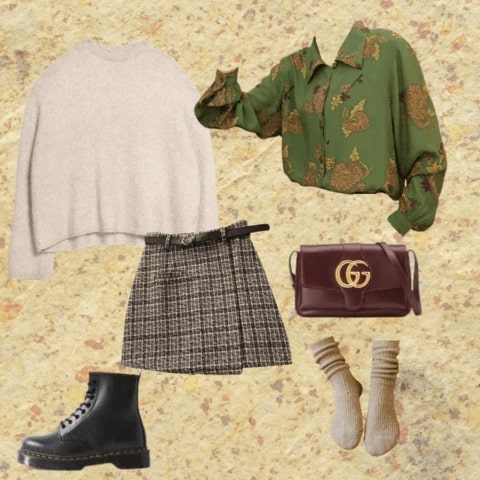 Long dresses, short pleated skirts, blouses with loose-fitting sleeves and many pieces that reflect the college style can be used in accordance with this trend. An oversized coat or turtleneck sweaters will be a complementary and cozying piece for your style.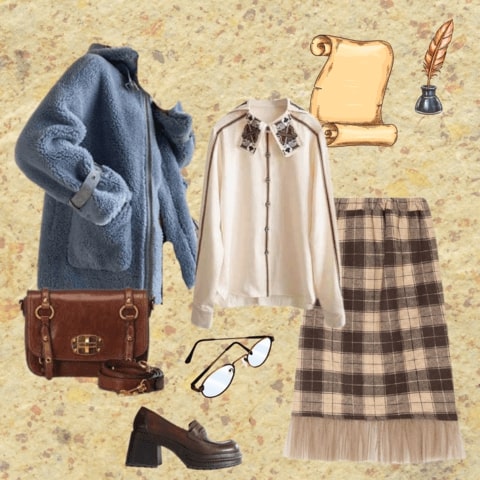 After the clothes, of course, it will not be without mentioning the selection of accessories. Of course, you do not have to restrict yourself in the selection of accessories, but the most preferred classic loafer style dark shoes and leather messenger bag will be your savior. You can add a little cuteness to your style by adding a painter's hat, round reading glasses, or earrings with a sculptural motif.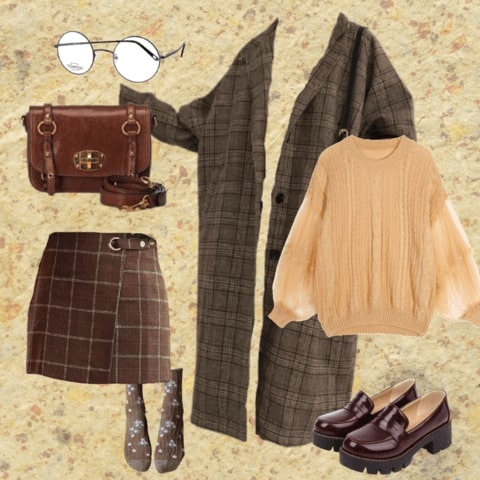 How to Be Dark Academic?
You have completed your clothing with all the details and you look dark academic. So do you think that is enough?
For many people, although the look may seem enough to reflect a style, I would argue that fitting a style to your character and your daily life will make you look better and more natural. In this sense, depending on the period I am in, pandemic conditions can even be considered advantageous for this style.
Accordingly, we can say that being keen on English and American literature is the first rule. Enjoying research and education, you should be spending most of your time in the library or at home reading books. In this period, I do not think you will be disturbed by this because we have to spend a lot of time at home. While spending a peaceful time at home, romanticizing your hobbies and interests can give you pleasure.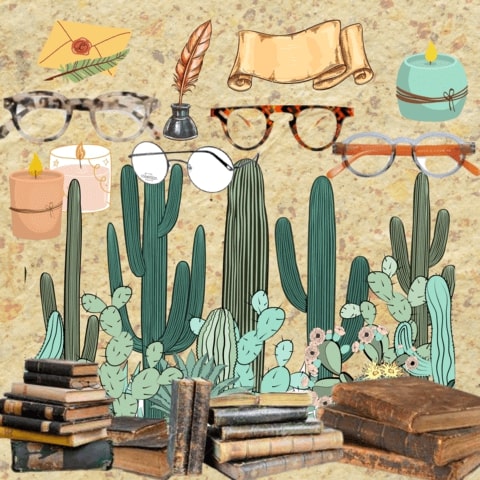 In your spare time, you can decorate your room and add vintage products. There is a piece of goth aesthetic for every Dark Academic. Staying a little with yourself, creating a cozy candlelight environment for you, and returning to yourself and finding your goth will perhaps be one of the most productive activities you can do for yourself!
You don't have to make all these suggestions at once. And even if possible, spreading it out over time is a matter of attention to create a solid-based style and not to overspend. Be careful to use the pieces you have, in your clothing choices. But don't forget to check our Dark Academia Collection for some ambitious pieces and follow our Instagram account to be informed about innovations and inspirations!