LIGHT ACADEMIA AESTHETIC 101
Posted by Yamourii on Feb 08, 2022
---
Dark Academia Aesthetics has been in our lives for a long time and as the Cosmique Studio family, we follow this trend very fondly. We are sure that the popularity of this style will increase, especially with the opening of schools. It can be a very sophisticated option, especially for high school or college. But today we will not tell you about dark academia. Our new trend, Light Academia Aesthetic, is just as good and interesting as it is! It will be easier to explain by comparing it with Dark Academia, and if you are not familiar with dark academia aesthetics, we recommend you to read The Ultimate Dark Academia Guide before this blog.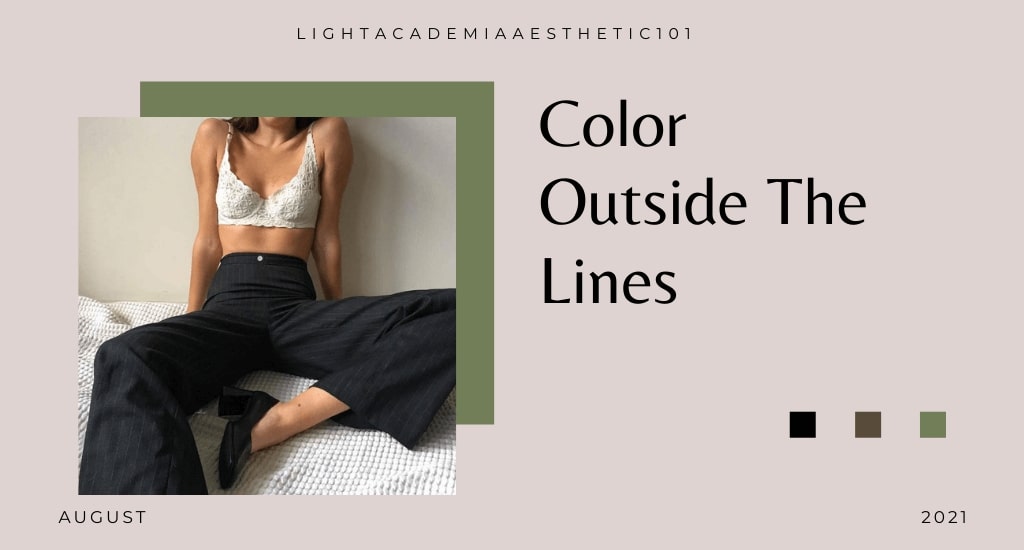 To briefly mention their common features, people who are lovers of poetry and literature, romantic, introverted and nature lovers are suitable for academia aesthetics. If you dedicate certain times of the day to reading or writing. If you like to sit by the candlelight, drink tea and have simple picnics, I'm sure you will easily adapt to the academia style. We can only say that it is a bit vintage, modest and away from trends in clothing. In fact, although it seems like a fashion trend, those who love academia aesthetic style generally prefer this trend to create a romantic atmosphere without spending much time on it, since they are not very interested in fashion.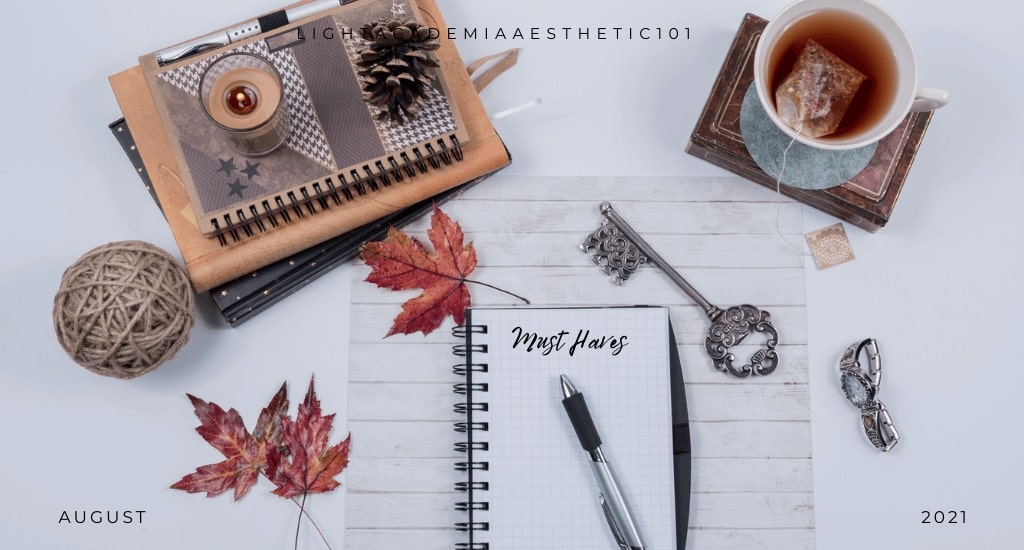 So what distinguishes dark academia and light academia from each other? Of course, the most obvious and visible difference is the color preferences. Light Academia Aesthetic is not just about light colored clothes. But mostly they dress in light earth tones such as white, cream, beige, brown. These colors are actually a reflection of their characters and hobbies from somewhere. Because unlike the dark academia, the light academia consists of happy, romantic, hopeful people. Those in the light academia style, who mostly approach events positively and live in an environment filled with beauty, take part in peaceful and positive activities that will always be a source of inspiration.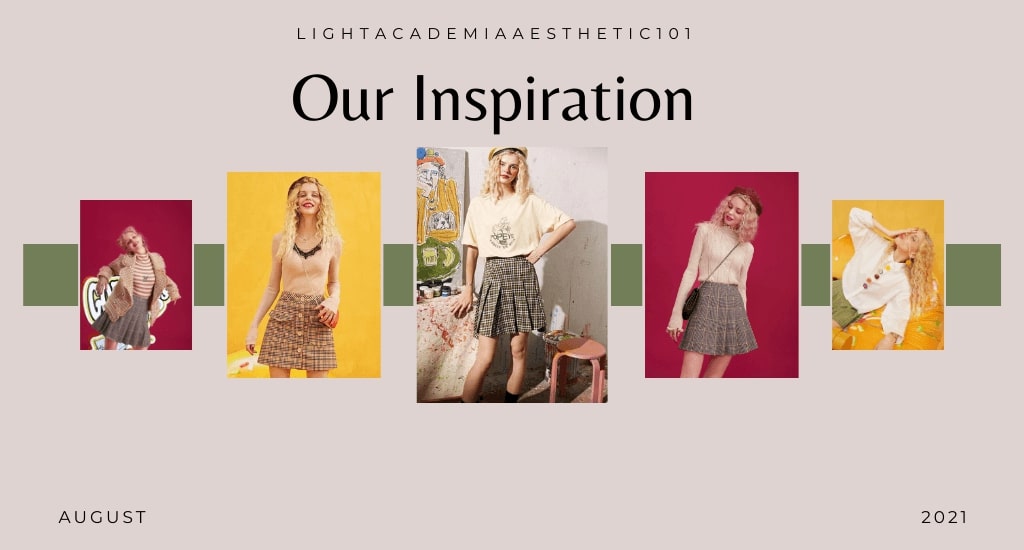 Even though we say it's a trendy style, don't believe it! Even with this simple, plain and effortless aesthetic, there are rules to be considered! The first thing you need to pay attention to is to stay away from depressing dark colors and wear products with quality fabrics and cuts. For this, you can take a look at the Cosmique Studio Dark/Light Academia collection. Soft and thin fabric shirts are among the must-haves in your closet. While you can choose special designs, classic models will be your savior in this style. High-waisted trousers and plaid pleated school skirts will be the two items you will use most in lower clothing. Of course, you can also find one-piece custom dresses. But in our opinion, red and top separate combinations always look more attentive and stylish. Therefore, we think it would be better to spend a little more time and make combinations.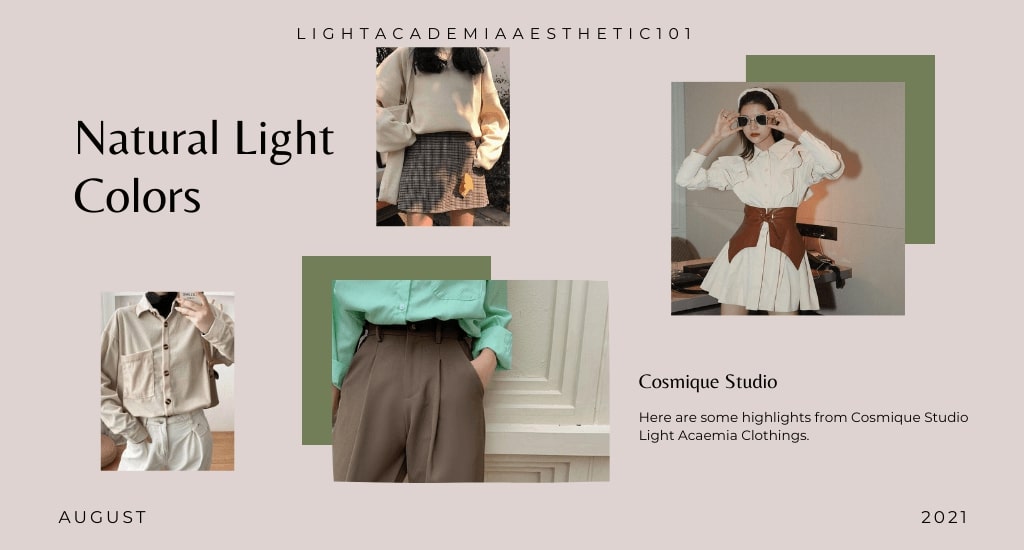 You don't always have to stick to the clothes and models that come to mind first. You can combine a plaid pleated skirt with an oversized T-shirt instead of a shirt, or maybe even complement it with white sneakers. Or you can create a light academia aesthetic outfit by wearing a basic crop top with your high waist fabric pants. The main products that will help with this are bone-framed reading glasses, french barrette or lace socks. The tiny detail you will add to your outfit will make you look cooler and more attentive. That's why you should take care of your accessories as much as your clothes.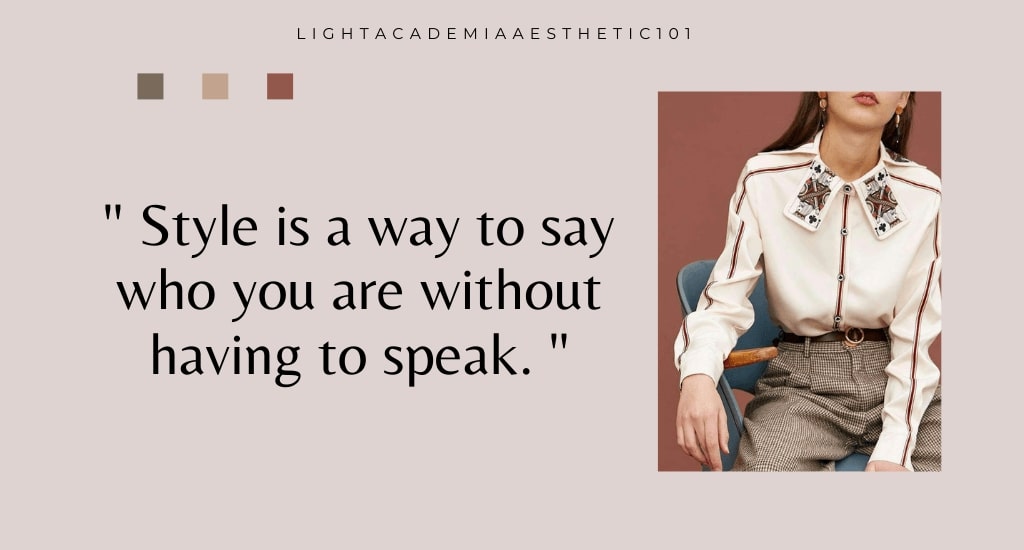 We have prepared a few examples of combinations that you can choose especially when going to school, doing research in the library or having a picnic in the park. You can get inspiration by looking at these light academia visual stylings and you can find all the clothes you see at Cosmique Studio.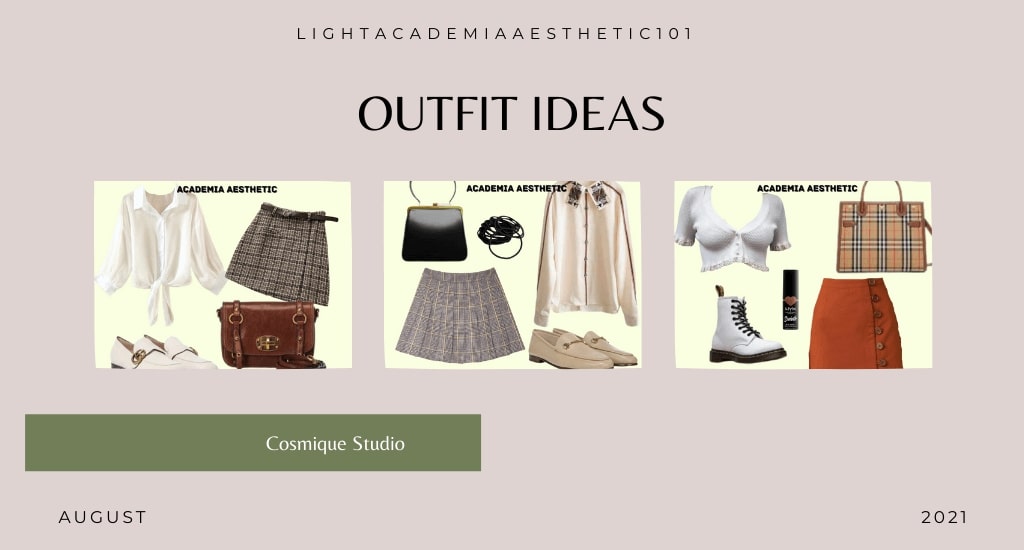 All you have to do is be yourself, do the things you love and look stylish and beautiful while doing them! For this, you can follow the steps you want. Everything doesn't even have to be perfect. The important thing is that you feel good while wearing Light Academia Aesthetics and that you have the peace, romance and positivity that this aesthetic style carries. Please don't forget to follow us to be informed about all new and popular trends.