HOW TO BE A POPULAR GIRL IN SCHOOL
Posted by Yamourii on Sep 21, 2021
---
If you want to be one of the most popular people in your school and don't know where to start, you are at the right place. Of course, there are some rules that you must follow in order to be loved and appreciated by both your teachers and students at your school! The mean girls you see in movies, unfortunately, don't work very well in real life. How easy would it all be if it worked? It's always easiest to be the arrogant and beautiful girl who doesn't follow.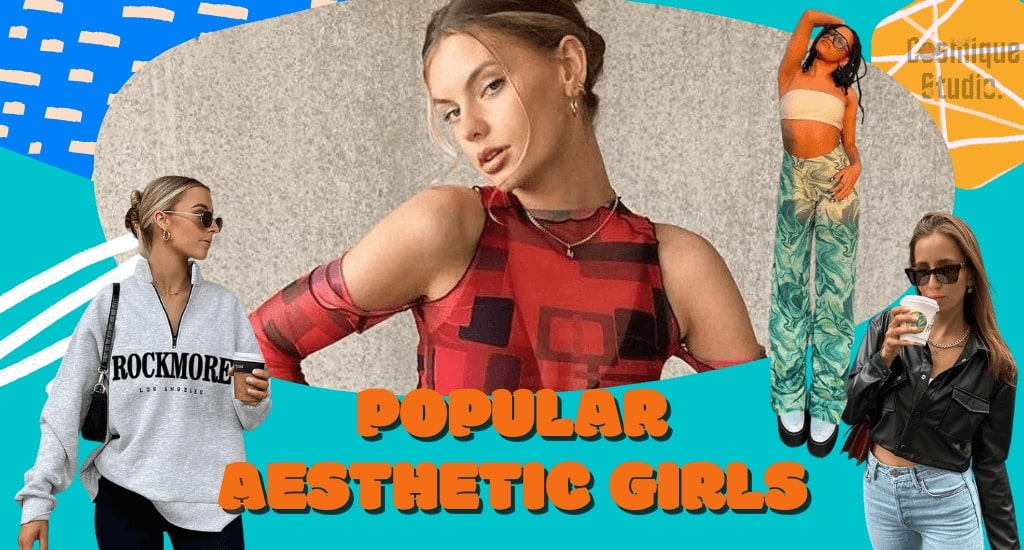 Now, in the shortest way we can, I will tell you what you need to do to be a well-dressed (aesthetic style) and intelligent girl. If you complete these steps in order, you will reach the fastest and most reliable way to be popular at school! Let's start.
1.Be Smart!
First of all, this is a school, and whether you're in middle school or college, you have to be an admired student. Your grades don't have to be very high! Being the #1 student doesn't always mean popularity. But you have to study and prove to everyone that you are giving your best.
2.Participate in Sports/Art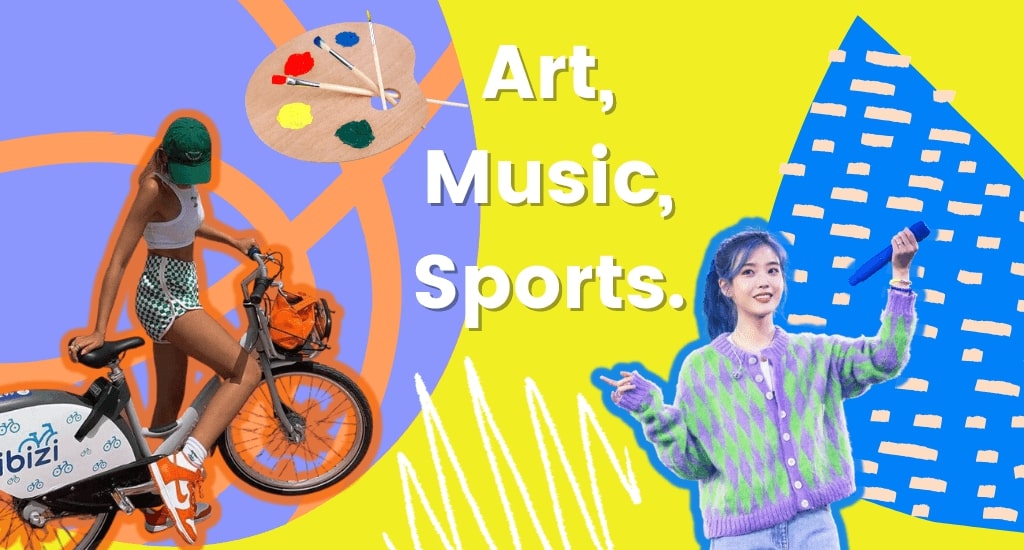 School is not just about books and notebooks. You must be presenting yourself in other activities at school. You could join the school's theater club or choir, perhaps the volleyball team or cheerleading club. In this way, you will be both healthy and show that you are talented. In addition, joining different clubs and taking part in voluntary organizations if necessary will help you get to know more people. Remember that if you want the whole school to know about you, you need to connect with the people at the school!
3.Show Interest in Other People
You must not be selfish. Be open and friendly with people who want to meet you. Value other people as much as you can. If you are a good friend and a good listener, you can make a lot of friends. Don't turn your back on someone who needs help. Try to be friendly to everyone. But we are not saying that you should turn into a good angel. Be on your guard against those who may harm you or try to establish friendships with you. Not everyone is as well-intentioned as you. Never allow them to abuse your goodwill. Let them see how brave and able to defend yourself when necessary. Popularity isn't just about being liked by everyone. Let others fear you.
4.Do Personal Care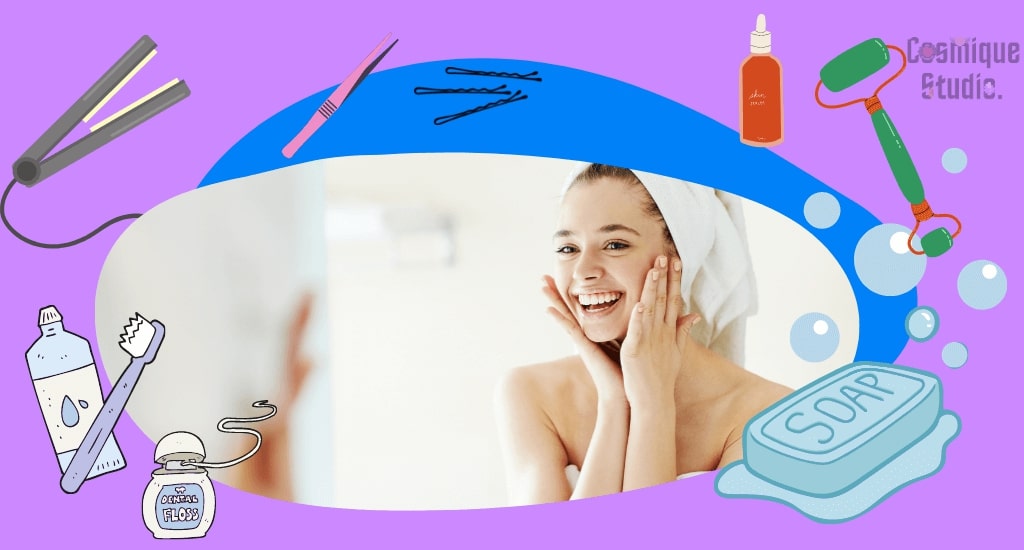 Even though your communication and behavior with those around you is an important step towards your popularity at school, people should always see you as a role model. For this, your cleanliness and beauty will be as important as how you behave. First of all, you should always give importance to your self care. Always pay attention to skin cleaning and dental health. If necessary, you should aim to reach the best of yourself with special interventions such as regular teeth cleaning and skin care. Your nails should always be manicured and pedicured. Do not forget to remove your visible unwanted hair. Your hair should always be clean and neat. Of course, you may not have the chance to go to the hairdresser every day. It will not be easy to meet financially. But at least get regular monthly grooming and show everyone that there is no such thing as a bad hair day. If necessary, collect your hair, but always make it clear that it is prepared with care. You can try different hairstyles and use trendy models for this. I hope you can braid your hair because even if your hair is not in shape that day, you can calm your hair with a braid and show that you follow the trends.
5.Dress Well
Although character and behavior are important, there is a fact that we all know, appearance is always at the forefront. You may think that it is a shallow approach, but be sure, since it is the first appearance you see when you look at a person, we can make some comments about someone you have never talked to, just by looking at their appearance. This is very normal and in our opinion, the absolute essential for a first impression is to dress well.
Dressing well doesn't always mean wearing the latest from the most expensive brands. You can be very stylish and remarkable even with a capsule minimalist cabinet. But we think if you have the chance, it will be to fill your closet with as much new and trendy products as possible. Luckily, outdated clothes are back in fashion as this era is a total flashback. First of all, you should be following fashion to dress well and keep it up. A few fashion magazines and blogs like Cosmique Studio will guide you.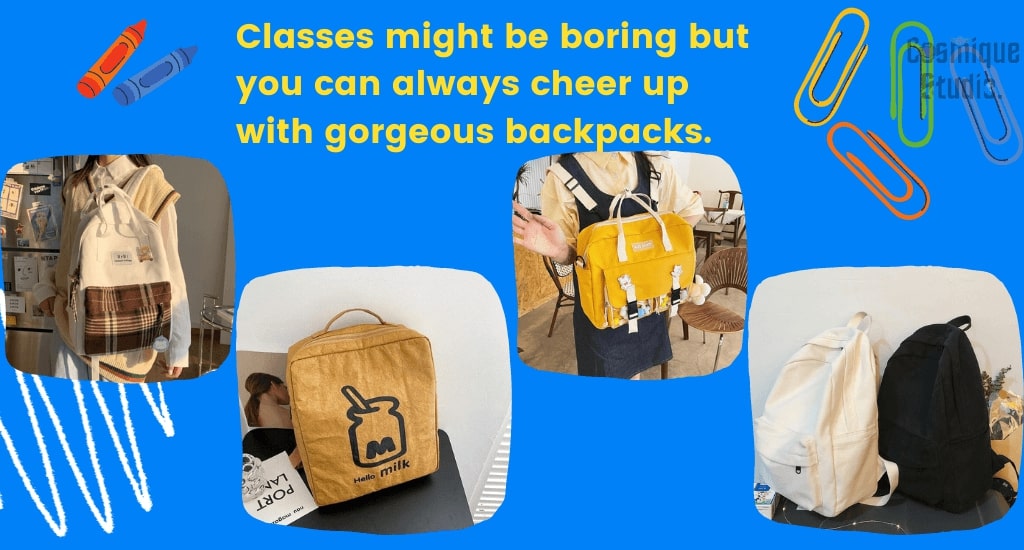 Considering that you know about fashion in general, let's talk about how you should equip your closet with products. For this, it may be best to take a look at your mother's or sister's closet at first. I'm sure there are some incredible pieces out there in and of themselves! If you find wide leg or flare leg pants, aesthetic crop tops, transparent or laced strappy mini dresses or floral maxi skirts in the style you often see these days, don't miss it!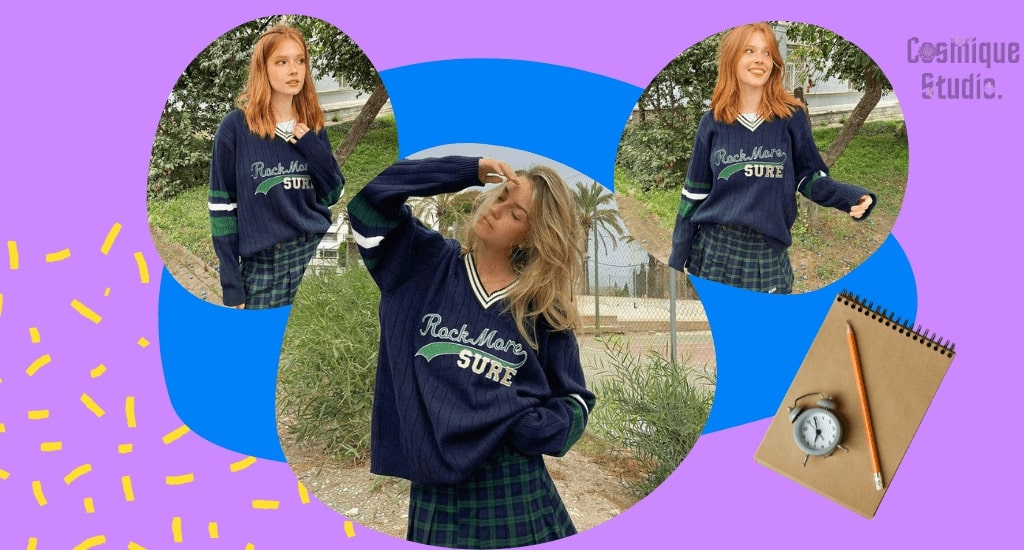 Your most favorite clothes during school are definitely cardigans and sweaters. Add many oversize models, especially retro and vintage patterns, to your wardrobe! Regardless of dresses, skirts, shorts or pants, you should have at least two sweaters that will match your outfits and keep you warm. If you have the chance to buy more, definitely buy the patterned and colorful models!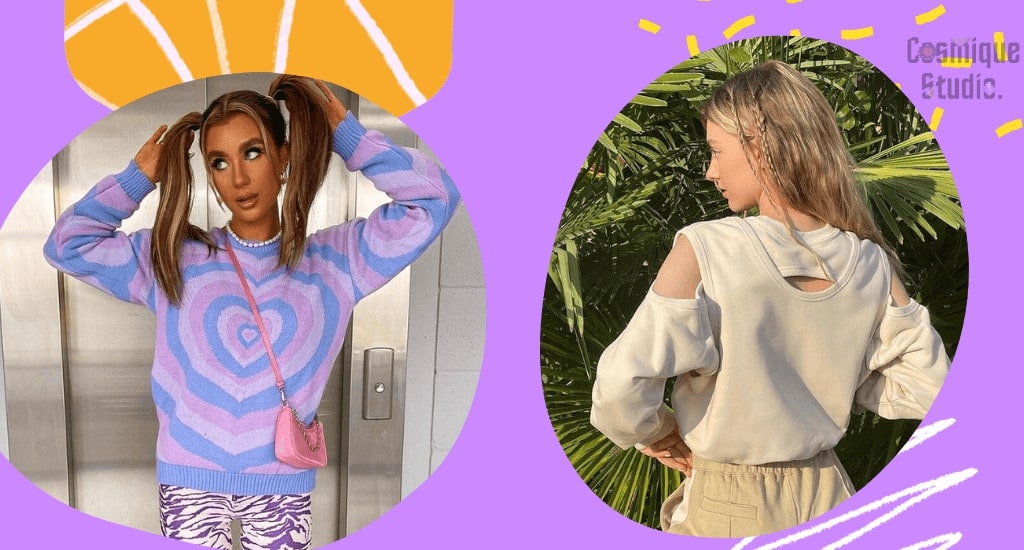 The dress code is different in every school. We know some of them are very strict and you can't wear skirts. You should definitely have enough trousers for this. Straight leg or wide leg pants in, slim fit pants out! We've worn slim fit trousers for years and we know how comfortable and sexy they are, but you'll be so comfortable with these trendy wide-cut trousers that you may not want to wear a slim fit again.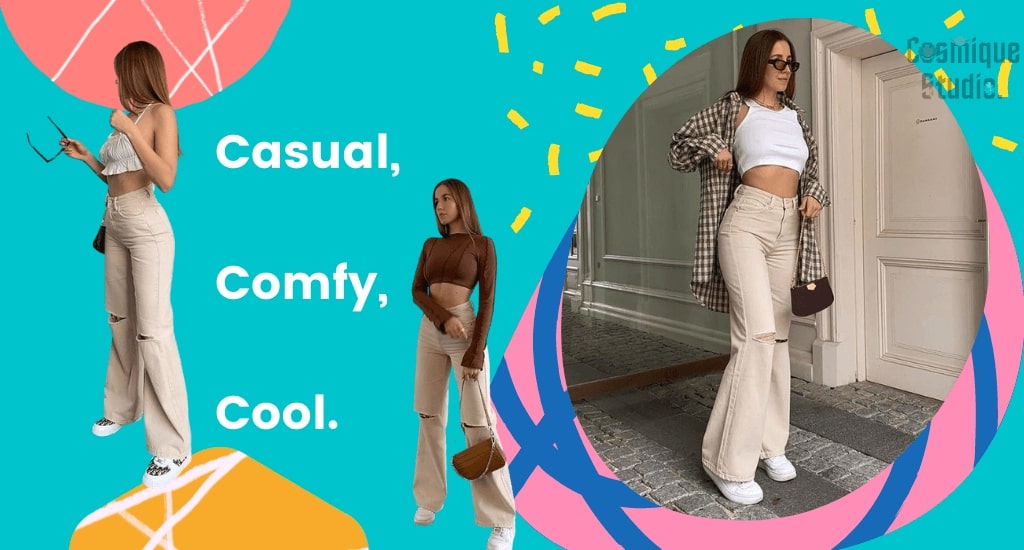 Although there are many more outfits to mention, there is one tip we want to give you. Whatever you wear within the framework of school rules, choose colorful and patterned pieces. It is up to you to beautify the combination, but this season there is a fashion sense that knows no boundaries, and even contrasting colors and contrasting patterns can now meet in a combination. So the easiest way to look trendy for this season is to dress mixed up!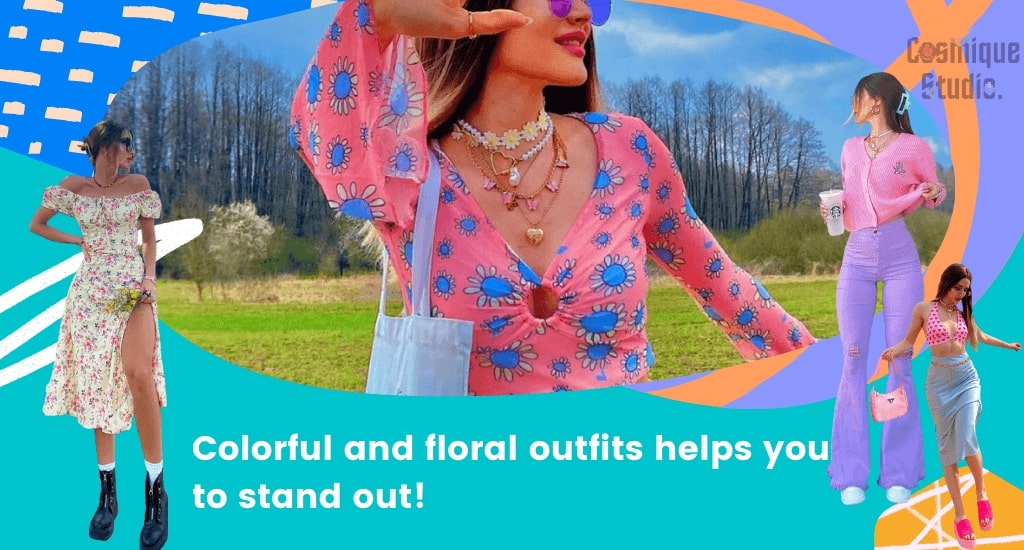 Of course, as we always say, choose clothes that fit your body and age. Dressing very open and low-cut can make you attractive, but it can always be too much, so it is very important to do everything in moderation, being popular can be both good and bad. You always be one of the kind-hearted popular girls in TV shows and movies!
6.Love Yourself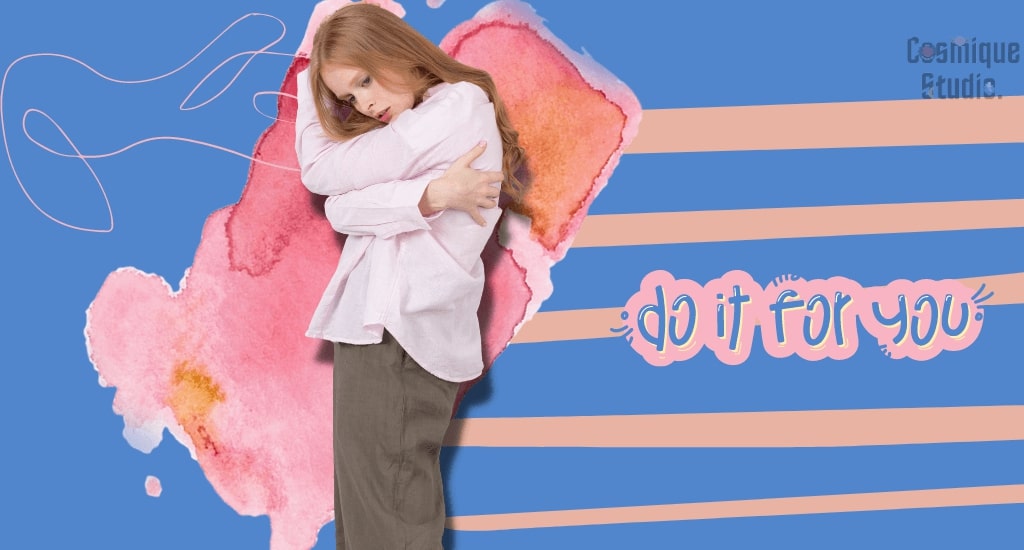 Above all, if you want to be popular in school, you need to be confident. If you don't like yourself and don't respect yourself, it would be just stupid to expect it from others. You must first love your cat. All these rules, from your clothes to your behavior, can be possible with self-compassion. You may not have a golden ratio face or a body, you may not have enough pocket money to buy all quality and trendy products; but everyone will want to know a girl who is confident, has hobbies, is successful and has a good heart. Remember, not everyone has to like you, but if you follow these steps, everyone will respect you.
Here we told you how to be popular at school in 6 easy steps. Confident, smart, well-dressed, active girls always attract attention, don't forget that. We regularly prepare blog posts with new content for you. You can browse our previous blogs right now and follow us on our social media accounts for more.