3 ESSENTIALS TO HAVE IN Y2K AESTHETIC
Posted by Yamourii on Aug 09, 2021
---
Bringing all the iconic, colorful, sparkling and striking pieces of the 2000s back into our lives, y2k aesthetics is one of the most popular trends of recent times. Although we, cosmique studio, which sells a lot of products in this style and adds new pieces to the collection every day, have shared detailed information about y2k aesthetics before, we wanted to organize the indispensable pieces in order to dress in harmony with such an important aesthetic style.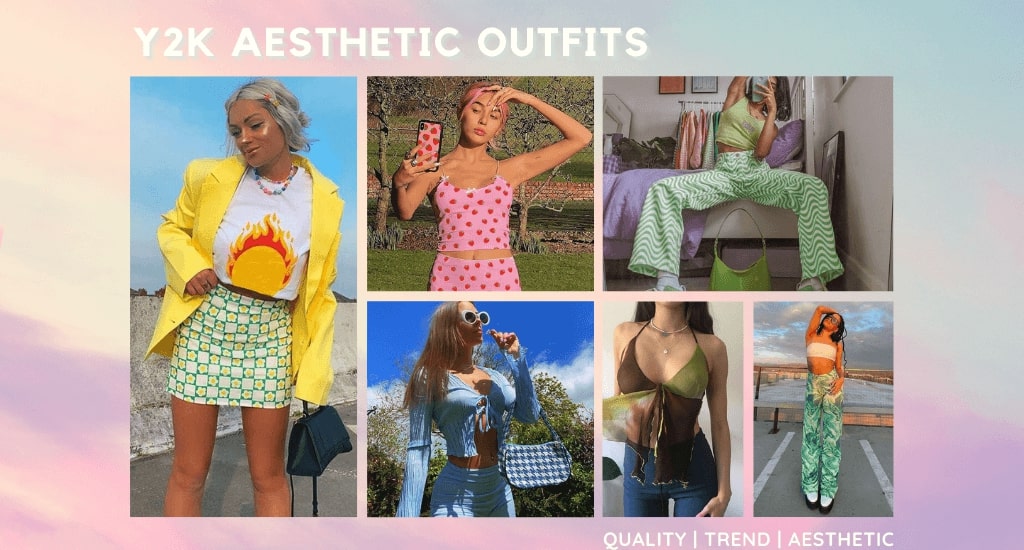 Y2k aesthetic clothing is a style that dominates lively and warm colors, consists of clothes and accessories decorated with glittering stones, and always gives a sexy lolita look. In order to grasp this style in the easiest way, we would like to talk about some famous names and series / movie characters that you can look at from old images.
Of course, Paris Hilton is one of the most popular names in the early 2000s. Aside from its wealth and beauty, Paris, which has always made a name for itself with its unique dressing style, is one of the pioneers of the Y2K Aesthetic Style. As important names in the music industry together with him; We can say Britney Spears, Kylie Minogue, Jennifer Lopez and Spice Girls.
At this time, which we also encounter in Disney Channel series and movies, it becomes easy for many young girls who were children at that time to adapt. Characters such as London Tipton in The Suite Life with Zack and Cody, Sharpay Evans in High School Musical, Rocky Blue and Cece Jones in Shake It Up and Hannah Montana, Selena Gomez are examples of inspiration for high aesthetic clothing.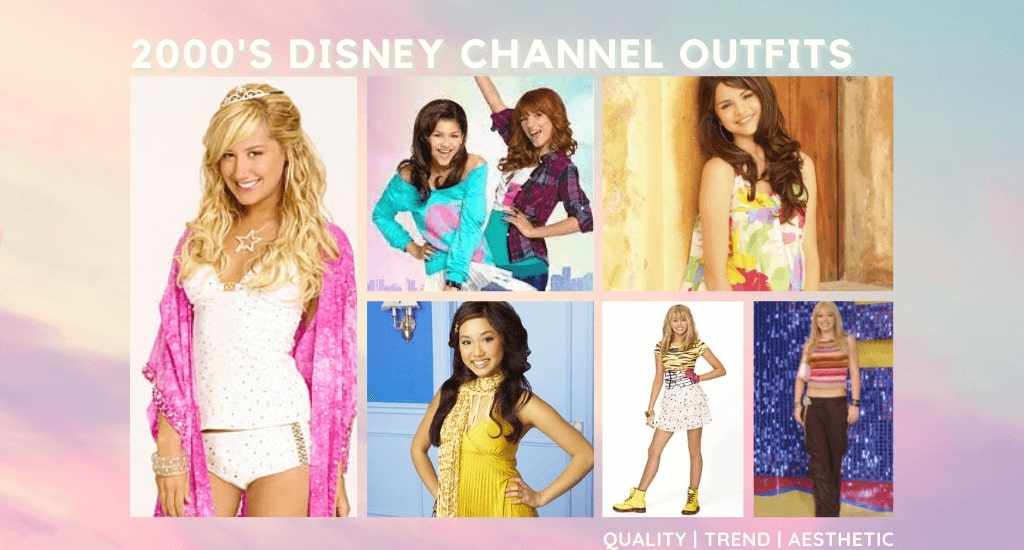 The comfort and elegance that the period brings is both quite feminine and comfortable in a way that it cannot be feminine. Although there are many important details in this strikingly colorful and low-cut y2k style, we think we can gather them under 3 main headings without going into too much detail! First of all, we can talk about crop tops that contain the most varieties and models. We wrote a blog where we talked about crop tops, a very large area we call crop tops, you can take a look at it. But y2k crop tops is a more special issue that separates them from all of them. They are generally the most preferred blouses in Y2k aesthetics, in vibrant pink, orange, yellow, purple colors, sometimes with lace and sometimes with swarovski stone details. You can wear dozens of different crop tops, especially in summer, with y2k aesthetic clothes, where floral patterns are also frequently used! Depending on the season, you can choose long sleeves or short sleeves, or you can choose different fabrics.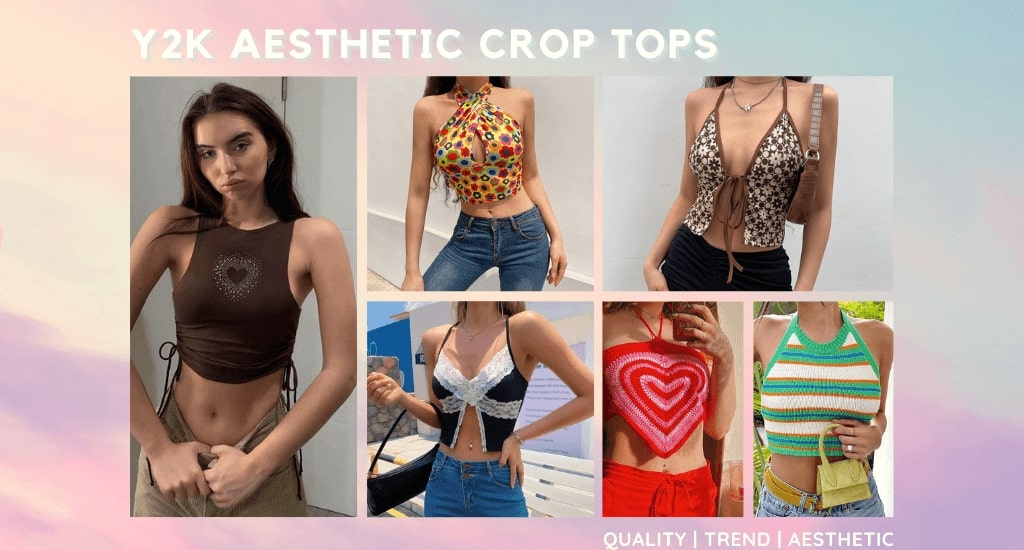 Next up are the bottoms! In the early 2000s, pants were frequently used alongside skirts and dresses. Although low waist jeans were worn at that time, now y2k high waist pants are on the side. While vibrant solid-colored denim fabrics are frequently preferred, it is also possible to see heart-shaped or wave-patterned pants. Although trousers are preferred frequently and comfortably in summer and winter, mini skirts and dresses are also given a lot of space, since dde, y2k means aesthetic sexiness. Patterned or frilly models are always indispensable for y2k. If we take a look at the clothes of Bratz Dolls, one of the best examples of Y2k Aesthetics, you will understand better what we mean.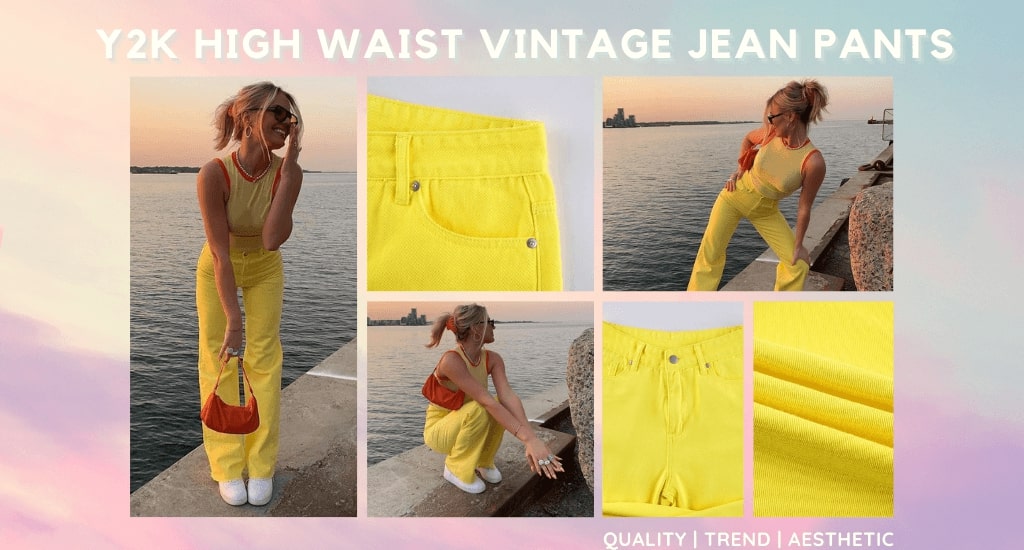 The third important issue! Y2k aesthetics can be from the least preferred roles to a lot of attention and also very diverse. Wedge-heeled slippers, feminine hats, large and diamond-rimmed glasses, mini baguette bags, colorful and patterned scarves are the most defining materials of the Y2k style. Not only that, accessories also include jewellery. DIY rings, large hoop earrings, and distinctive necklaces are also often used. If you are looking for a difference especially in summer, you can try anklets and toe rings!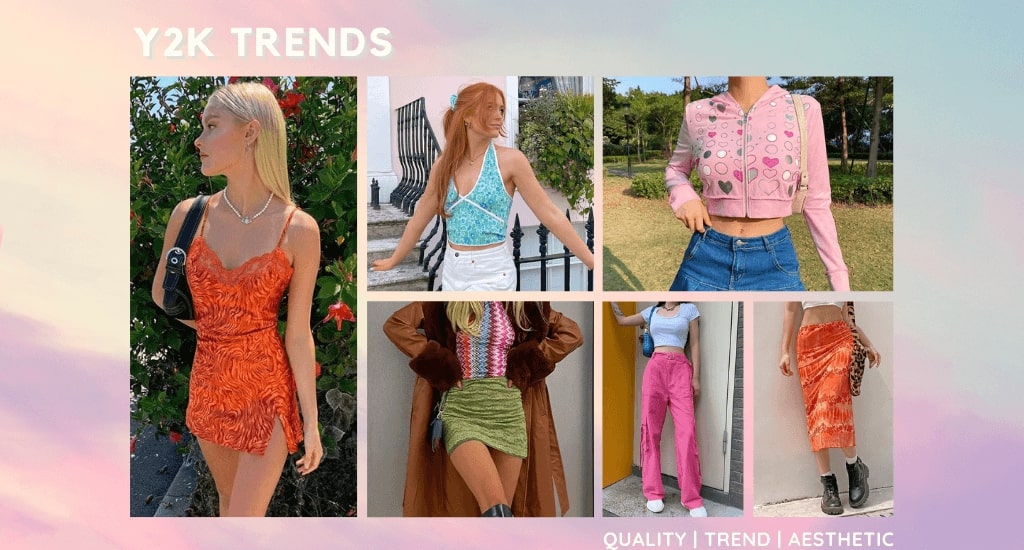 Although y2k aesthetic style and clothing is much more than that, if you were taking a y2k aesthetic 101 course in general, these would be the first things you would learn. Of course, crop tops, pants, mini skirts can be examined in more detail, and not every crop top fits every outfit and why it does not fit can be discussed. Theoretical information aside, it is the early 2000's visuals that can easily adapt you to this style and the trial and error method you can do at home. In our opinion, it is best to go in front of the mirror and see what you can create from the products in your closet and to buy y2k aesthetic clothes in this direction.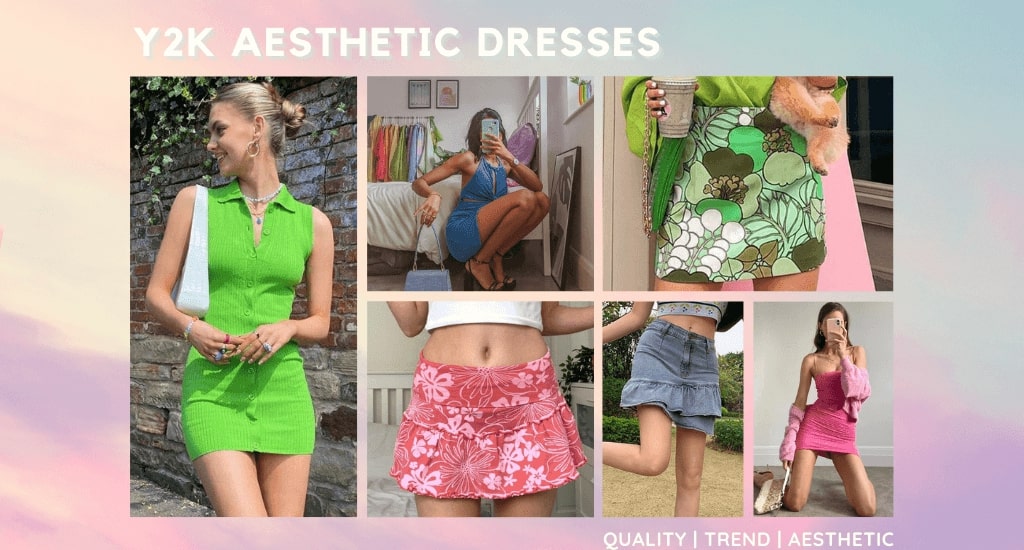 You can also follow us on our social media accounts to be informed about every aesthetic style and not to miss the latest trends. See you again in the next blog!