WHAT SHOULD A BADDIE WEAR?
Posted by Yamourii on Jun 24, 2021
---
In fact, to put it simply, we can summarize this style by giving examples such as Cardi B, Kylie Jenner, Doja Cat, Billie Ellish. We call the style of fashion pioneers with high self-confidence, as comfortable as possible and unique as "baddie aesthetic". The most important part of this aesthetic style is that it carries a high level of femininity to most of the so-called masculine clothes, which diverge from the standard feminine clothing of women. A style that can be preferred by every woman with an innovative, strong, independent and leading personality, Baddie Aesthetic offers women the opportunity to have an original and unlimited style, far from a stereotype, unlike many other trends.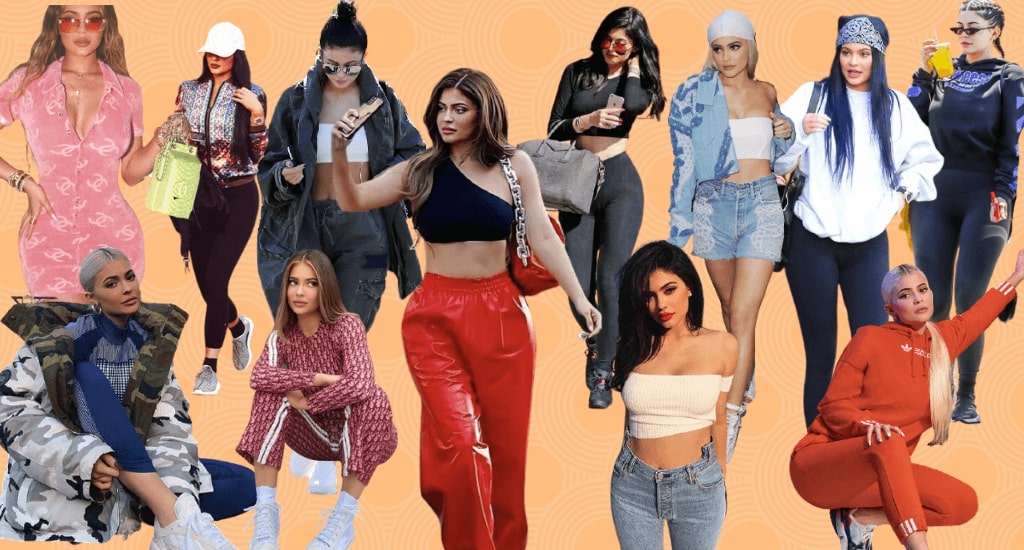 This trend, which has entered our lives especially with the popularization of Instagram, seems to continue its popularity for a long time. There are no rules in Baddie Aesthetic Style! Everything is completely in your hands! You can shape your clothes according to how you feel good and beautiful. Although free, this style has some rough lines. Let's talk about these main stages without boring you and putting you on a single path, and include the parts that you believe will be good for you and that you can carry well in your outfits!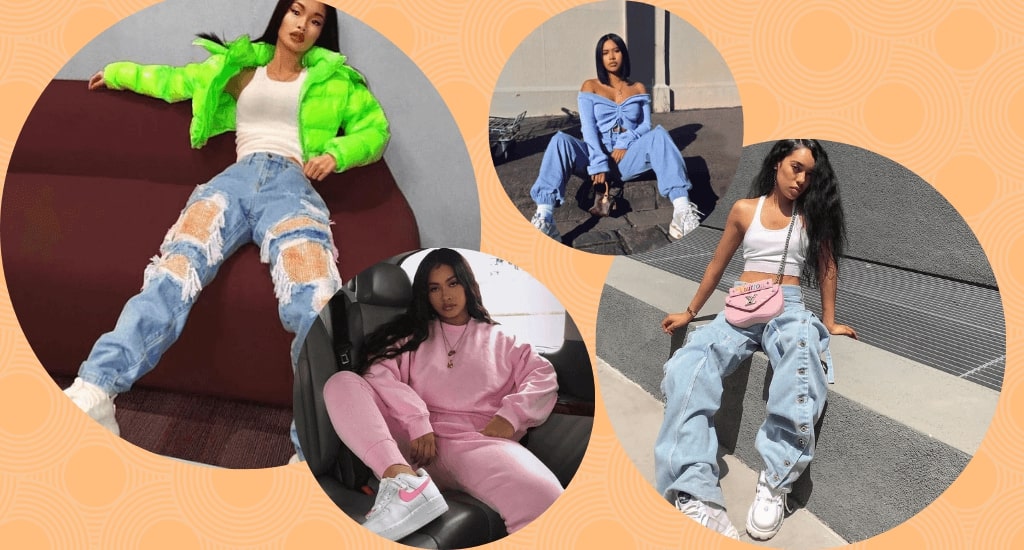 Let's talk about comfort first! Comfort is very important for a Baddie Girl, and of course the tracksuits, which have been very fashionable in recent years, are what provide this. As big as possible, slouchy models can be your preference. In this regard, you can trust tracksuits blindly. You can be a very stylish baddie with a few additions. You can combine different tops and bottoms as well as sets with monochrome models or total patterns. While you can choose as thick and fluffy models as you want in winter, thinner and cropped models will do the trick for summer.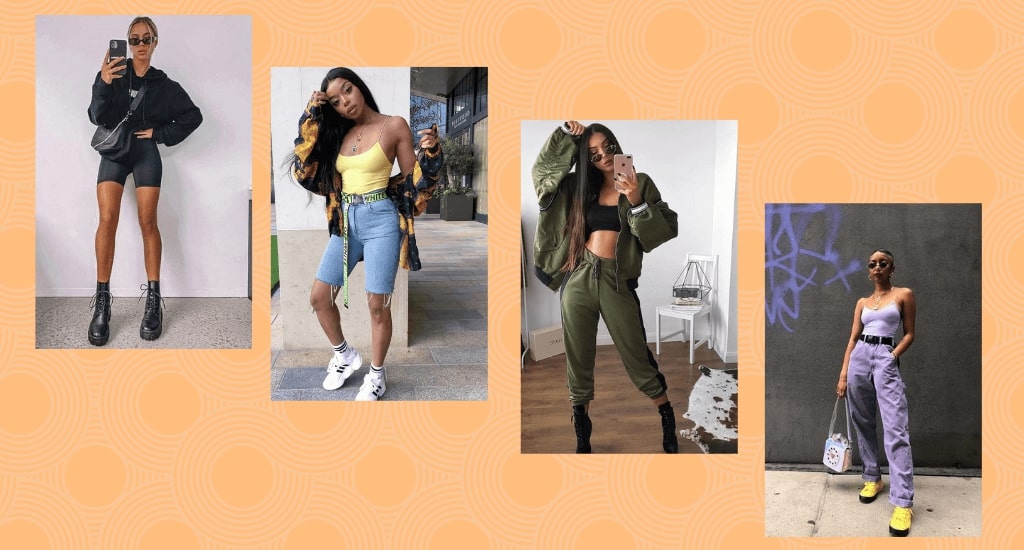 Another bottom choice should be ripped jeans. Denim shorts can also be included in this category. You can use ripped products for a rebellious, sexy and grungy look. You can have a very cool and stylish outfit with a crop top or bomber jacket on it. There is no limit for ripped models! Whether skinny, slouchy or wide leg jeans will match your Baddie look.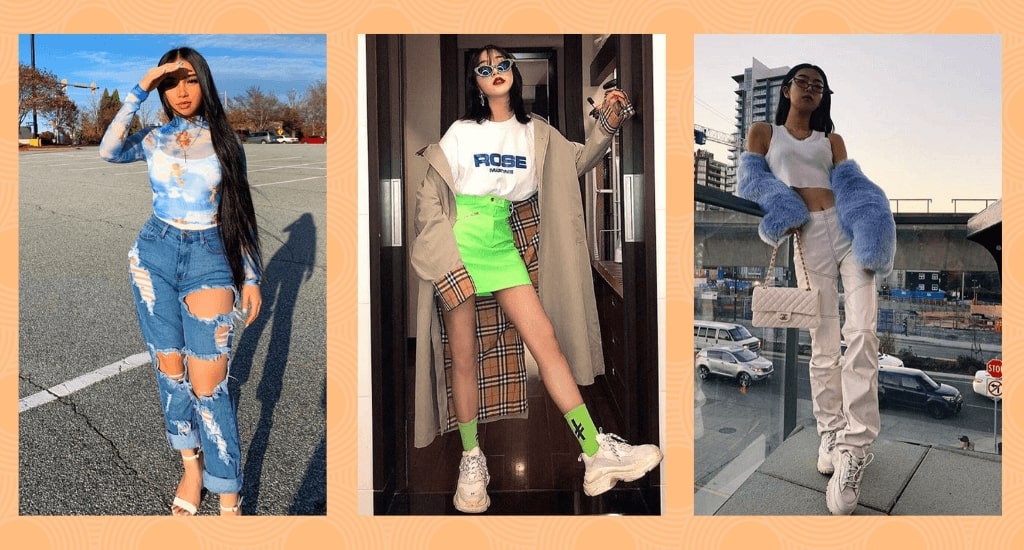 There are crop tops and oversize tees that we can create under two main headings for top wear. All kinds of crop tops can accompany you on occasion, including t-shirts that look like they've been cut under. Many different options such as low-cut crop blouses, backless crops, graphic crops, long sleeve crops can be found as alternatives. As for t-shirts, all oversize tees you like are welcome. Whether you wear an oversized tee as a dress, tie it at the waist or tuck it into your pants, it will look good, either way.
The most important complements of Baddie Aesthetic Outfits are the colorful and striking Chunky Sneakers. Recently, there are many sneaker models that almost every brand reflects their own style. You should definitely have a few different models in colors that match your outfit. If you wear optional double-soled models, you will appear taller and at the same time give the feeling of a comfortable heel and your hips and legs will look much more shapely. We can say that the top secret of this style is Chunky Sneakers.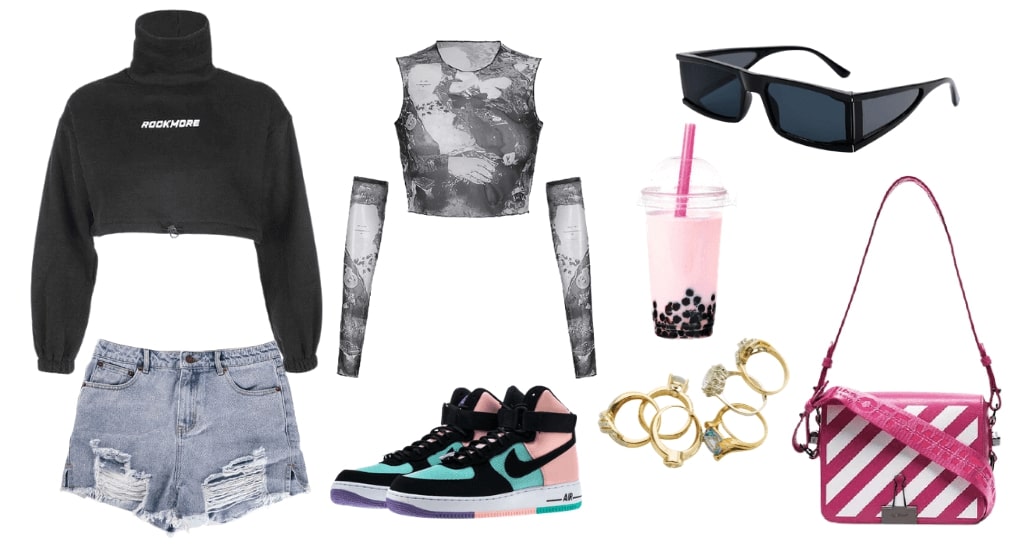 The final touch of your daily outfits should be accessories. You can choose all bold, big and colorful accessories. You can choose different sunglasses, cool belt bags and bucket hats, the most popular hats of the last period. At this stage, act as you please, you can use big eye-catching glasses, thick chain necklaces, hoop earrings, neon colored bags and bucket hats with different patterns. Show everyone the free, fun and extraordinary woman in you and never be bothered by it! You can add more fun and trendy products to your combinations that will enliven you and your surroundings.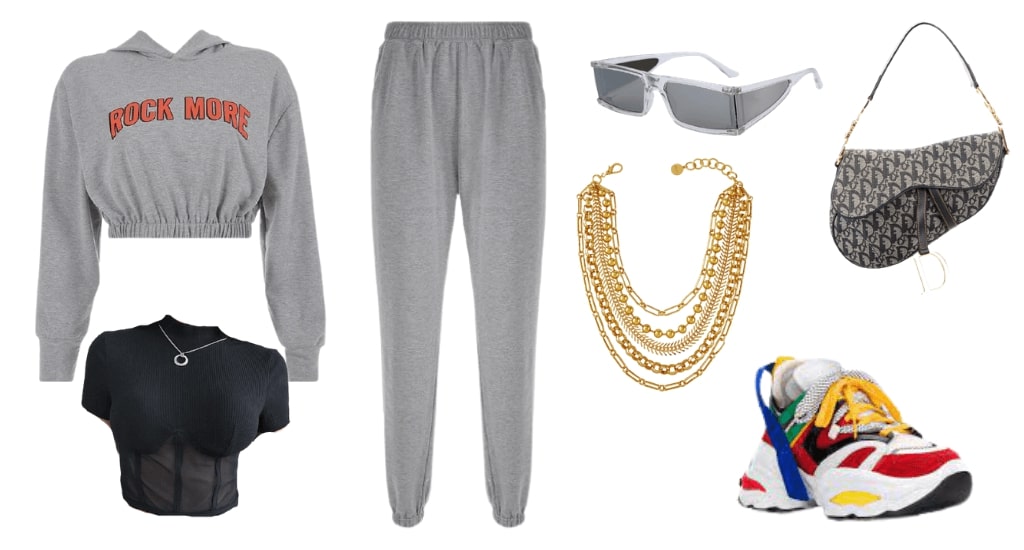 Lastly, there is one thing I cannot go without mentioning. We strongly recommend that you always be well groomed. If your hair looks like you've just come out of the hairdresser's and your makeup looks like you're going to a party at any moment, you're giving yourself the right to be the baddie girl. Because the most obvious and striking contrast in this style is the world's most shabby and comfortable tracksuits, which you can combine with perfect make-up and hair.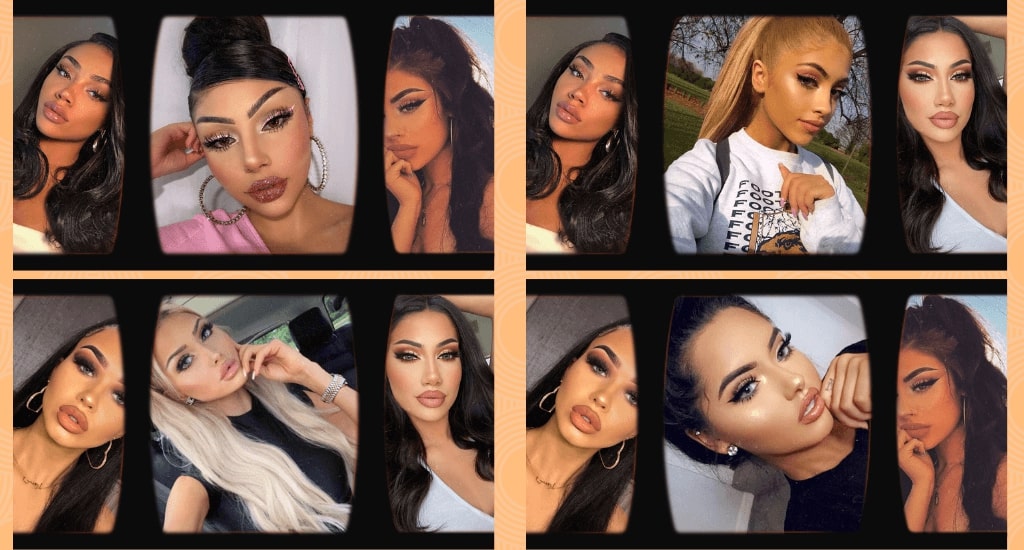 All this will complete your appearance, when you take on your girl boss, fun, smart, polite but dominant character, you will become a baddie in the full sense of the word. If you think this aesthetic style will suit you, take a look at what we have chosen for you and start shopping!