THE ULTIMATE GUIDE TO BECOME A SOFT GIRL!
Posted by Yamourii on Feb 14, 2021
---
Thanks to TikTok another persona has emerged as "soft girl". Unlike the egirl style that came out of Tiktok over time, soft girls are pretty pastel, girly, sweet girls. When you say girly girl, you might think of hot pinks, animal printed clothes, heavy make-up, large jewelry. Unlike these extravagant girls that first come to mind, soft girls live above the clouds in a fairytale, playful world, and of course they dress like that.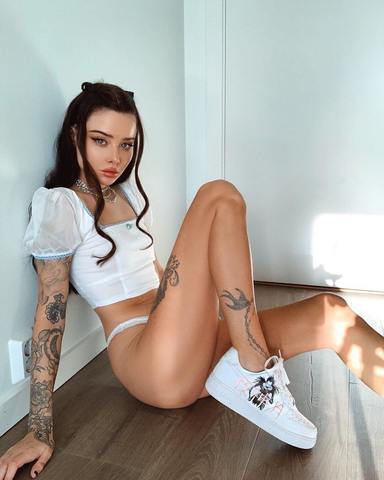 Of course, one of the golden rules of being soft girls is personality. Her approach to people, the way of walking on the road, the way of speaking, in short, everything should be like cotton candy. You can dress as beautiful and attractive as you want. You can be a total soft girl in appearance with the appropriate jewelry and makeup. But if you really want to embrace this style and make the best of it, design your behavior, even your way of thinking, as a soft girl aesthetic. According to Urban Dictionary, a soft girl should be "good to all", "approachable" and the "opposite" of an e-girl.
In fact, soft girls have been spotted on tumblr for a long time, but as it has become a rising trend lately, it has jumped first to Tiktok and then to Instagram. In fact, it is quite normal for it to spread and embrace this fast. Because it is a look that can have a place in every girl's life and is very suitable for daily life, not overdoing, with a soft pink filter.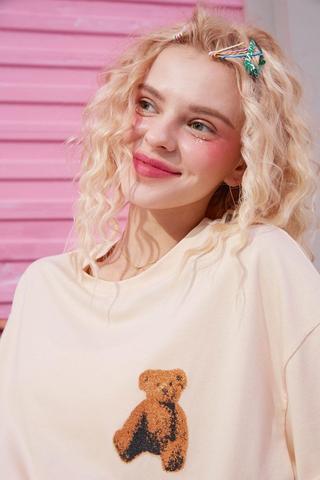 So what should be inspired to be a
soft girl
?
For a start, there are influencers on Instagram who do this job very well. You can both sample their styles and learn about the stores that sell such products. Of course, tiktok and tumblr will also be of great help in this area.The easiest way is to find new influencers using hashtags such as #softgirl #softgirlaesthetic #softgirlstyle #softgirloutfit.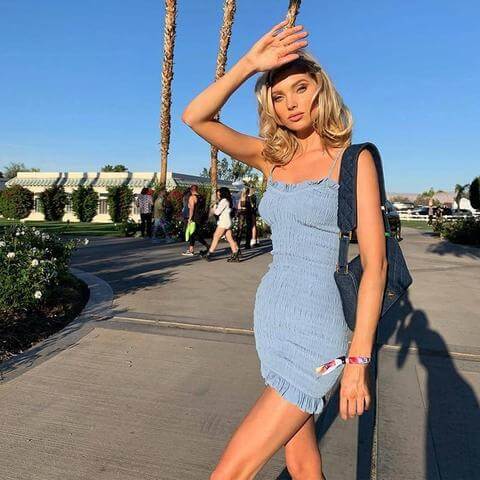 In addition to these various hashtags that you can research, pinterest itself is prepared for this job. I think the most enjoyable place to adopt and apply this style is pinterest! After a short social media research, it fells to lot. After discovering a new style, it is very important to adapt it to yourself. Instead of fulfilling all the requirements, you can choose the parts you like and include them in your style.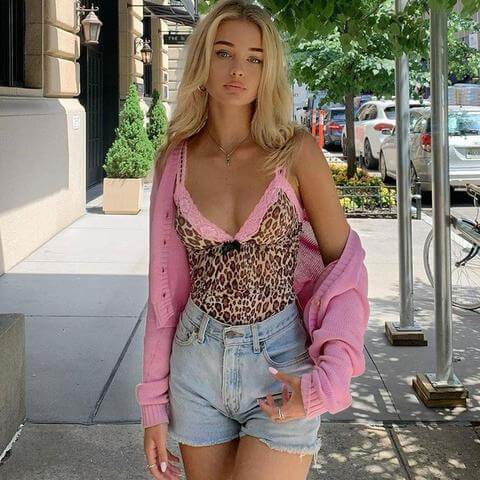 So let's start with colors. Because one of the most important rules is color choices. If you are ready to embrace this trend, I hope you love pastel shades! Most preferred colors are light pink, blue, green, purple, yellow, and white. Of course, you can choose many colors, but mostly soft tones.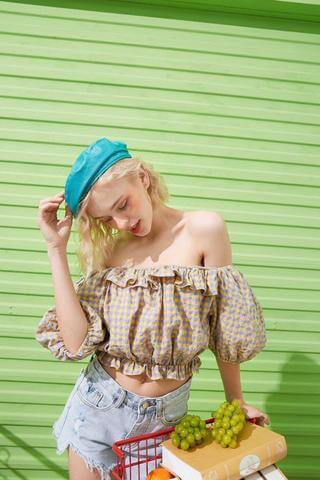 Besides the colors, the most common details in soft girl clothing are patterns. You can use plaid, polka-dotted, lozenge, heart, striped, floral and many other patterns you can think of. Even though it seems in favor of simplicity, in fact, soft girls like to wear patterns and they can wear together by combining different patterns. The most preferred are usually plaid clothes and accessories but if you're looking for a little more sweetness choosing floral or heart patterns, is the best.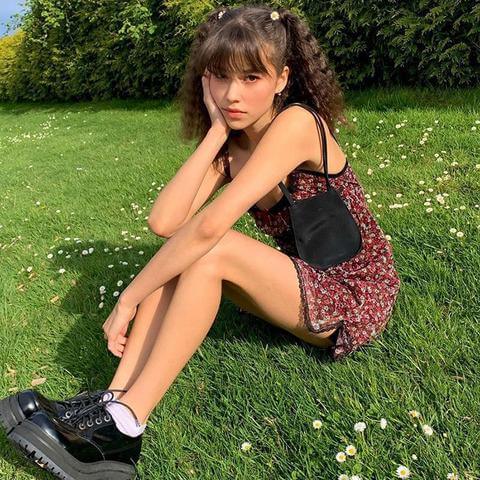 Actually, there is no need to be too confusing. Especially if you are new to these works, you can stay quite plain and catch the soft girl aesthetic spirit. Oversized hoodies combined with mini skirts, crop soft cardigans worn over mom jeans ... You have so many options for a soft girl aesthetic, just paying attention to the colors that matter and to get a sweet look without wearing too many layers.
Another type you can easily use while getting used to the style of clothing is wearing monochrome. For example, you can look very stylish by carrying close tones of pink or green to your shoes, jackets and accessories both above and below.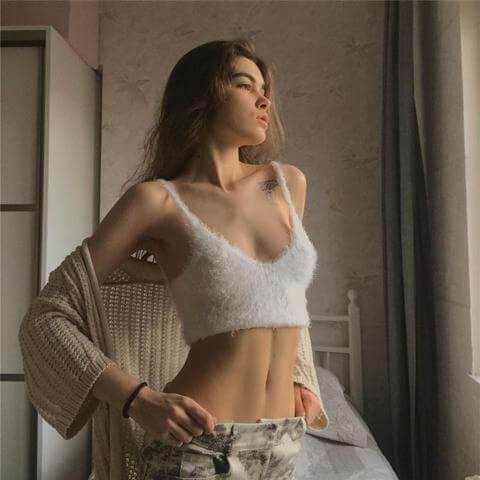 The other option is to create your clothes from very simple pieces at the beginning. Moreover, in order to raise your style, wearing sunglasses in different models and colors, or shaping your hair with colorful and sparkling hairpins, using tiny and patterned bags, buying phone cases in different colors suitable for every outfit, completing your style with bucket or baseball hats, especially colorful sneakers or stylish heels; are great options to match your combination to soft girl aesthetic.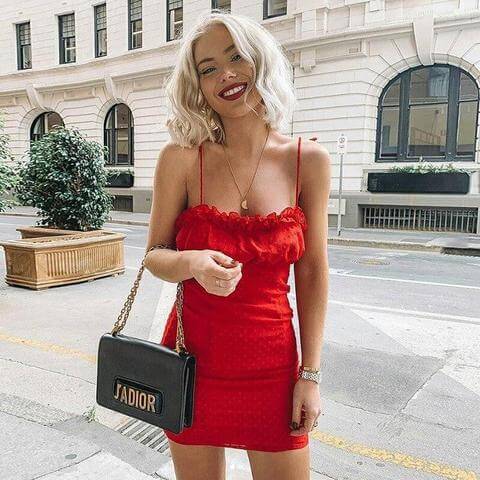 Of course, besides all these clothes and accessories, it will be your final touch makeup for your look and you know what ?! It's very simple!
For soft girl makeup;
After applying your makeup base and foundation, apply pink blush to your cheeks and nose. Applying highlighter to your cheekbones and nose tip will add sparkle. Don't forget to apply a pink or red lip gloss. A light eyeshadow that goes well with your outfit in pastel tones and a little mascara will reveal your eyes, you can comb your eyebrows with transparent eyebrow gel if you wish. You can diversify your makeup with tiny temporary tattoos. You can put a tiny heart on your cheek or stick tiny swarovski to your eyelids.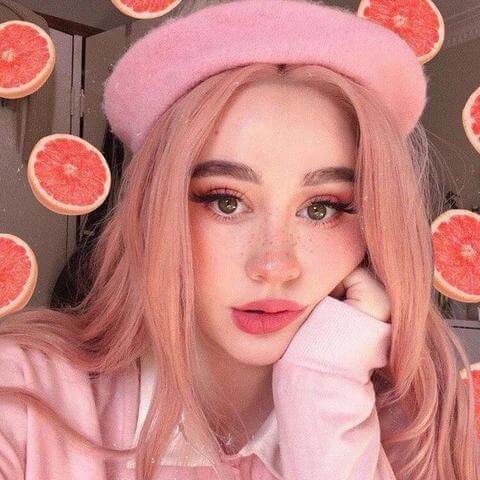 Plus, a soft girl hairstyle is a must! Even if you loose your hair instead of a ponytail or a bun, you should keep it clean and tidy with a cute, colorful hair clips.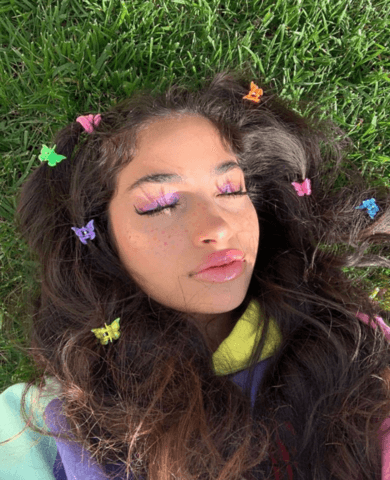 Let's briefly list what you need to do then!
Choose pastel tones for all the pieces you will use.

Make room in your closet for plaid, striped, heart and floral patterns!

Start wearing Monochrome or combine different colors with soft transitions.

Accessories are very important. You can choose sparkling and colorful pieces to accompany your clothes.

Keep your makeup usually the same shimmer and clarity. If you want, you can make your makeup fun with tiny touches.
BONUS: Personality is very important. Always communicate with people respectful, sweet and kind.
After all these features and rules, what you have to do is decide whether you like this style or not. If it is perfect for you, of course, you can adopt the style as it is and follow the rules. But if you don't want to accept it as a whole, you can include pieces to your closet that look good to you, that you like and that you believe will suit you.
Here are the pieces from Cosmique Studio that I believe you will love as much as I did;
1.SOFT INDIE GIRL WHITE CROP HOODIE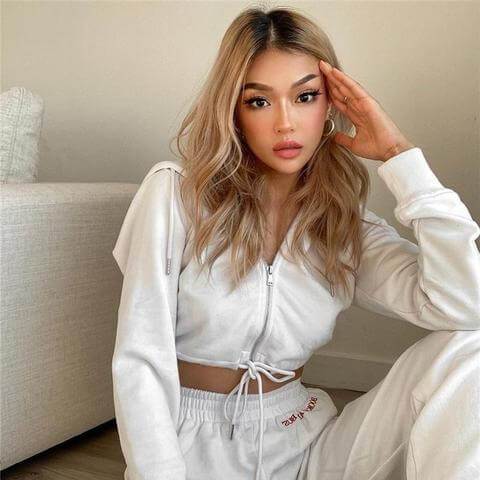 2.CHIC PURE BUTTON CASUAL CROP TOP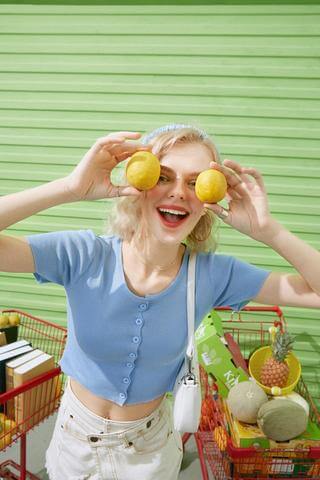 3.SOFT GIRL WHITE SUMMER MINI DRESS