HOW TO COMBINE YOUR SUNGLASSES WITH AESTHETIC CLOTHES ?
Posted by Yamourii on Jun 06, 2021
---
All sunglasses for accessories such as shoes, bags, necklaces, earrings and watches can stay in the background. But in fact, eye-catching sunglasses that beautify your face shape will save you from very small details and complete your daily outfit with a single piece.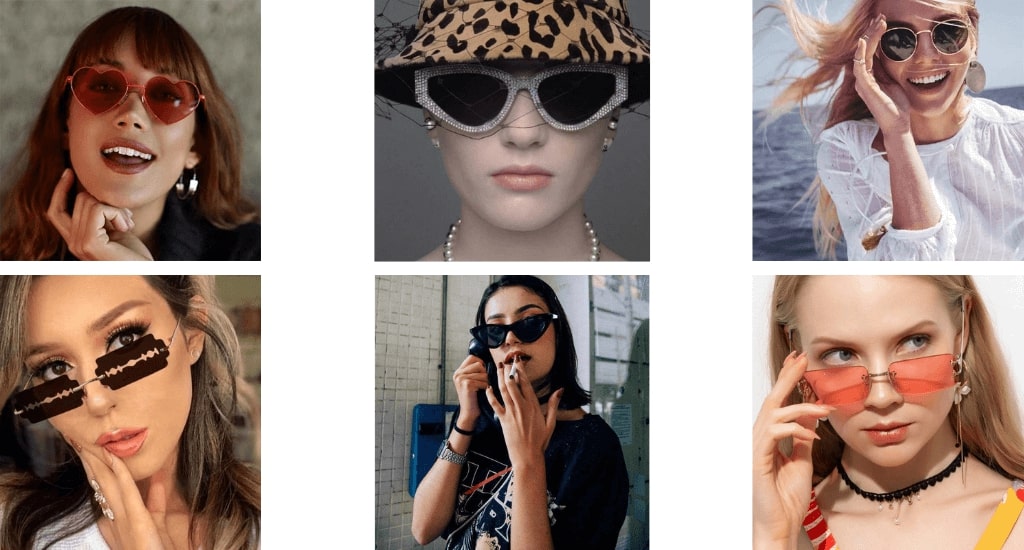 Finding stylish sunglasses that fit your aesthetic style, stand out and set you apart from others may not always be as easy as you think. Although Cosmique Studio focuses on clothing, it is aware of the importance of accessories as a part of aesthetic style, so how about taking a look at our sunglasses suggestions we have prepared for you?
Of course, choosing the right sunglasses for your face shape is also very important. There are some tricks to pay attention to. Knowing your own face shape and finding suitable sunglasses for it is another blog topic. Let's take a quick look at the options at our disposal with general information.
Standard round sunglasses fit most face types and can be a risk-free choice. If you want to use round sunglasses without exaggeration, we recommend that you buy a few colors and add a color to your style. It can be colors such as purple, pink, yellow, blue. Even for those who do not like much color; Black, brown, transparent options are available.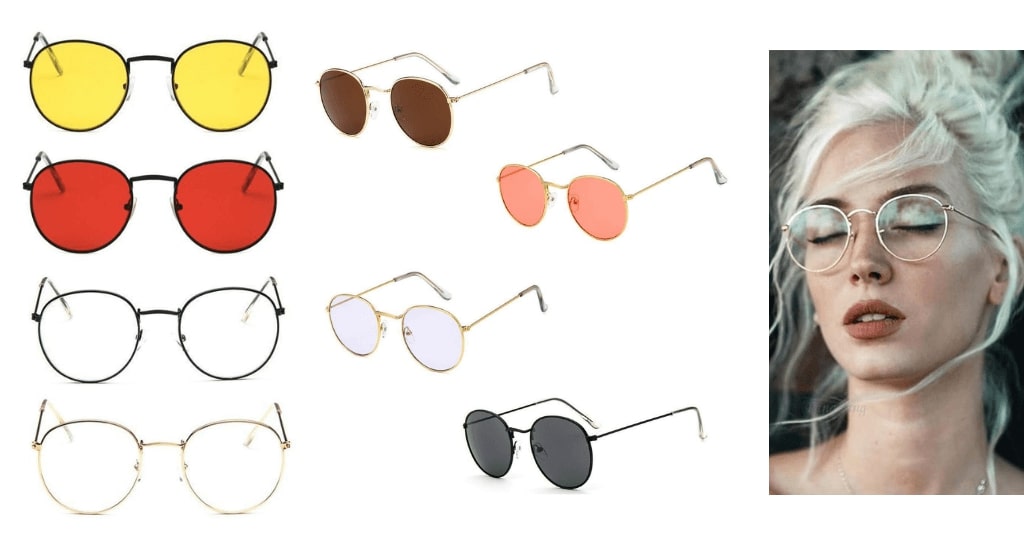 Those who don't mind taking risks can take a look at more flamboyant, big and unusual options. Big orange sunglasses that you can wear over a white tee and jeans, which can even get in the way of your outfit, will immediately adapt to your aesthetic style. This model can be one of the choices for those who are self-confident, not afraid to try different styles and enjoy.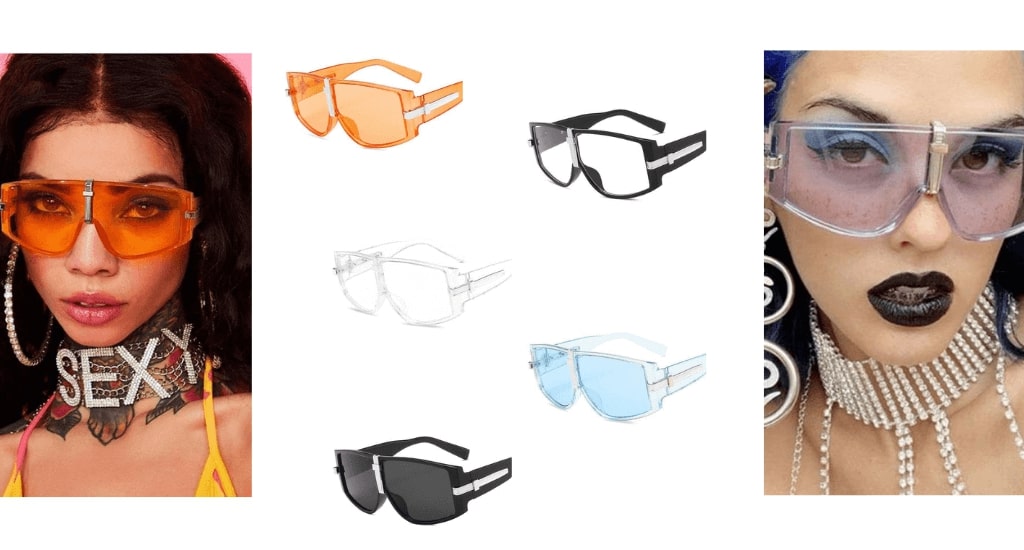 If you say; I like eye glare, sparkling is just for me, love the vintage vibe of sunglasses, a cat eye bone sunglasses with swarovski edges may be the first choice for you. It will sharpen your face shape a little, draw attention with its sparkling details and give you a modern look despite being vintage.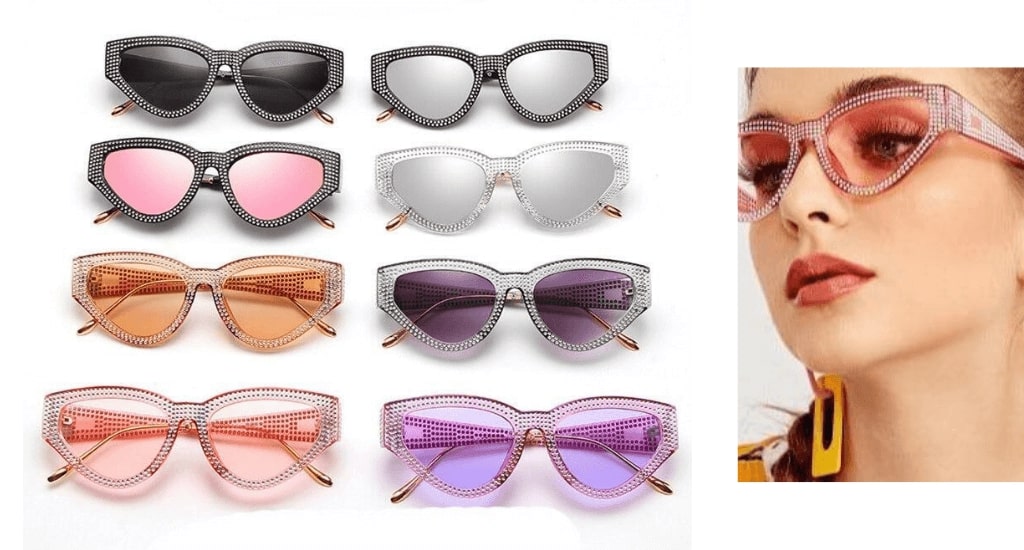 If you like vintage models but prefer a little more recent, big round glasses can add a lot of femininity to you. In addition to classic color options such as black and brown, you can choose other colors to match your outfit. These huge glasses, especially after the y2k aesthetic inspired by the 2000s, are one of the best ways to protect yourself from the sun as they cover 3/4 of your face!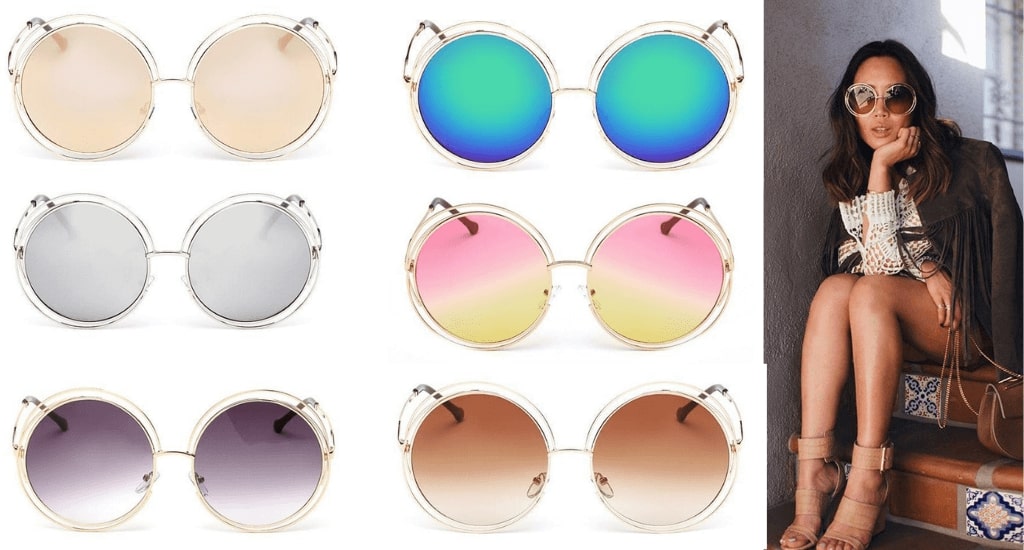 In the wide product range of Cosmique Studio, there are also colorful alternatives with different shapes, which are used only as accessories to the outfits, whose primary function is not sun protection! A lot of beautiful sunglasses that will push the limits of your imagination, such as Cat eye, Wings, Razor, Heart Shaped, Triangle... The glasses used as these accessories have become pieces that are used not only in daylight, but even after dark in the evenings. You can find many products that will suit your stylish evening dress or jeans and leather jacket combination.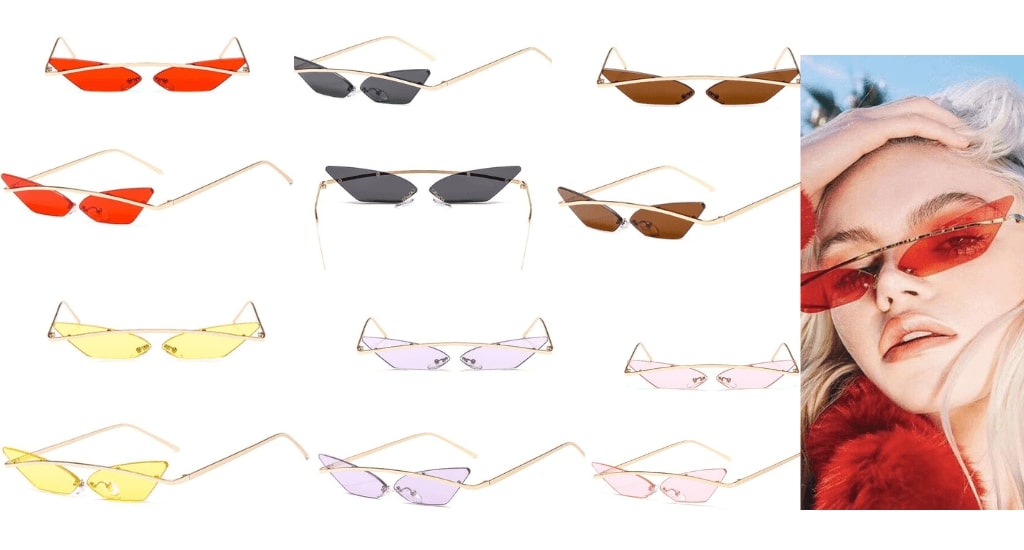 There are many other interesting alternatives. I don't think we need to list them all. Do not forget to review our Cosmique Studio Accessories Collection for beautiful sunglasses that will be an integral part of your style, suitable for every aesthetic style, and more. You can use Pinterest for accessory combinations in different styles, especially for sunglasses, and you can breathe new life into your already beautiful and remarkable style.
Before we get to the conclusion, let's make a little reminder about sunglasses! Of course, the eye is an important and sensitive organ and it is important to keep it away from all factors that will harm it, cause visual impairment or any minor damage. Do not forget to protect it with a good quality eyeglass lens. The main point here is the prices. Don't think that expensive sunglasses are always the best. Of course, quality and expensive brands don't use bad materials, but you don't have to spend hundreds of dollars on sunglasses that only match a few outfits. Glasses that protect from UV rays and comply with standard procedures will be sufficient for you. All this said, we exclude people who have eye problems. Of course, we recommend that you always contact your doctor if you are experiencing any problems!
In summary, Cosmique Studio offers you the opportunity to easily find sunglasses suitable for every taste, every face shape and every aesthetic style. We encourage you to take a look at our store for a variety of sunglasses of good quality at the most affordable prices, with big seasonal discounts. Please stay tuned for more!