How To Be A Pastel Goth Girl: Hair
Posted by Yamourii on Mar 10, 2021
---
You are aware of many styles such as gothic girls, e-girls, kawaii sweets, and soft aesthetic girls. If you have been living between these styles for a while, if it is not for you to decide on a single style, I have good news for you.
Say hello to Pastel Goth Style, which has gained popularity in the recent years! This new style is the perfect option for those who are unsettled between goth style and kawaii style. With the pastel goth style, which we can summarize as the combination of those two styles, you will not have to be a gothic girl and give up multi-colors. The popular definition we can summarize this style is "Cute but Deadly".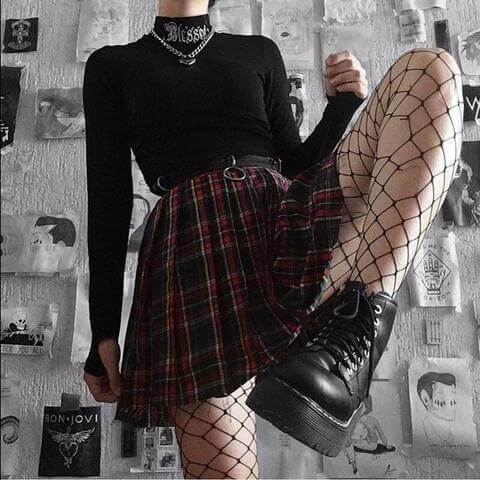 I decided to mention the important points separately so that you can find yourself in this style. If you're thinking about how to be a pastel goth all over, here is some content to guide you step by step!
Pastel Goth Hair
Whatever style you choose, a hair that will look complete with your clothes is one of the most important things to pay attention to. Accordingly, I wanted to start the Pastel Goth series with hair. It is both fun and necessary to define your style with different hairstyles, hair colors and accessories.
There are different models and colors for every style and personality. With so many options out there, leaving your hair straight brown can be very boring for pastel goth girls. As the name suggests, the best colors for this style are all pastel tones you can think of! If you love colored hair, don't hesitate! Go to your hairdresser right away and choose the pastel color you want and paint!
But if it is not for you to go around with colored hair all the time, or if you don't want to harm your hair, then a variety of wigs will be indispensable for you! Wigs are highly preferred in such styles, both with their endless options and because they are a temporary solution.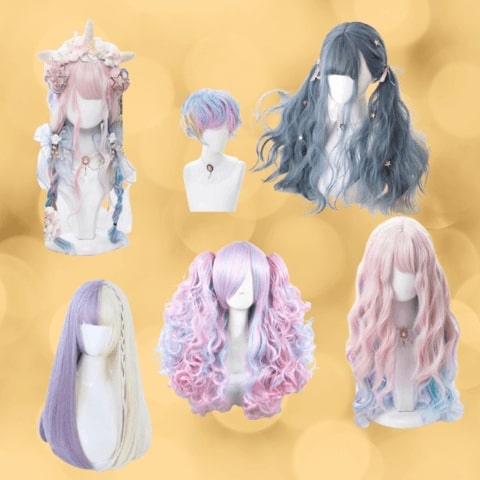 I think the most beautiful and daring model is split hair. If you have a character who has difficulty making decisions like me, split hair style makes your job easier. You can use your two favorite colors by combining them. And there you go, you have the coolest hair!
Pastel Goth Hair Accessories
We took care of our hair style, how about using hair accessories to look more attractive with tiny details?
Hair accessories are the most enjoyable to crown your look. The first rule to be aware of here is that the accessory you choose is compatible with your outfit. Although wearing the accessory that comes to your mind first seems nice in your hair, the main thing is the harmony with your outfit. My humble suggestion for hair accessories is that you know no boundaries. You can attach all kinds of objects to your hair as long as you keep in harmony with your total look.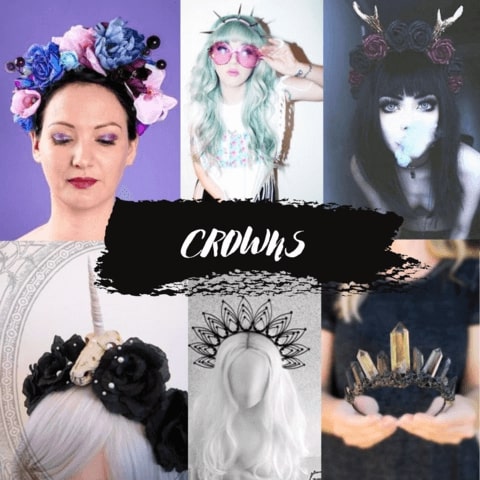 If you do not want to take too much risk, of course, you can use the classic hair accessories. What are these classic hair accessories? Colorful, large and patterned hair elastics, striking crowns prepared with flowers, hair rings that go well with knitting models and more.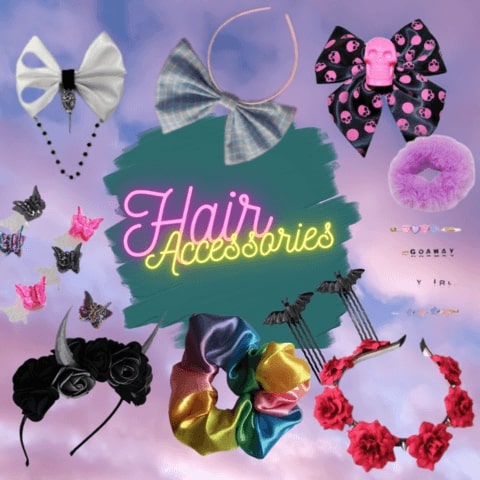 Once we learn how to deal with our hair, we have another step that is as important as hair! Of course Pastel Goth Makeup! I will talk about what to do for make-up, where to be inspired and how we can find the most important makeup that suits ourselves. So stay tuned!
Don't forget to follow us on our Instagram for inspiration, to be informed about new arrivals and more! You can join giveaways that I regularly create and win the products you like for free!