How To Be A Pastel Goth Girl: Makeup
Posted by Yamourii on Mar 13, 2021
---
Pastel Goth Style has been very popular lately. We wanted to talk about this issue in detail. Maybe you have come across and wondered about the alterations about this style in social media. This new trend, which emerged with the combination of Kawaii and Goth styles, is the perfect fit for those who love Gothic style but do not want to wear only black.
We wanted to deal with the subject in 3 stages and our first blog was about pastel goth hairstyles. You can read our blog "How To Be A Pastel Goth Girl: Hair" to quench your curiosity about this style, fun and various hair styles.
The second stage is, of course, makeup. You may have noticed how intense makeup is used in Gothic style. Apart from all those clothes and accessories, makeup is one of the most striking of the goth style. There are also colorful, glowing faces in kawaii style, colorful eyeliners that make eyes big and maybe temporary face tattoos. When it comes to Pastel Goth Aesthetic, a beautiful mix of these two makeup styles emerges.
Here are Pastel Goth Girl Makeup suggestions that you can apply step by step!
Pastel Goth Girl Makeup
#Base
Let's start with skin makeup! Apply your favorite makeup base. Then find your lightest color and full coverage foundation and apply it to cover your entire face. Apply extra lightening under the eyes and flawed areas with a concealer of the same intensity. To make your skin look smooth and fix make-up, matte, especially the most oily areas with a transparent powder.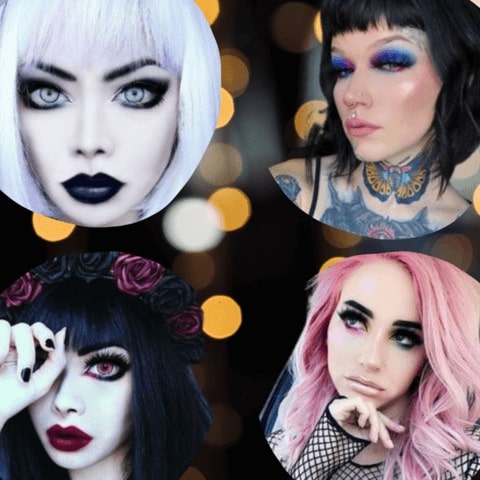 #Contour
You can use either a contour stick or a powder bronzer to contour your face. What you need to pay attention to here is that the contour product you will apply should have a cold tone. Plus, find the contour method that suits your face shape. You can get help from many makeup channels for this. You can complete your skin make-up with a little blush of cold pink tones!
#Eye Makeup
Next is eye makeup. Your eyes are the place where you can add all your favorite colors, of course, to suit your combination. I recommend getting quite free here. You can make your eyes attractive with different shades that you like to use together. Our sine qua non is of course eyeliner that you can thicken as much as you want. They prefer a heavier make-up, of course, do not neglect the use of false eyelashes!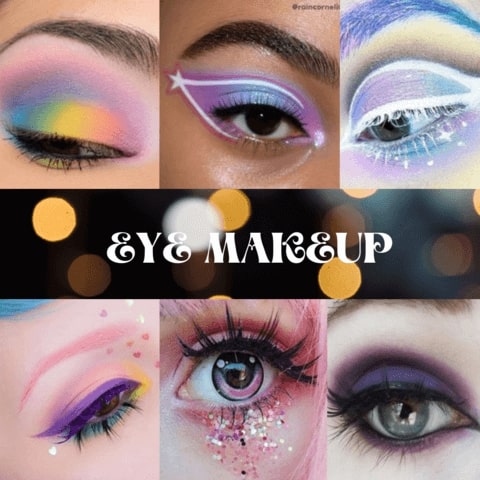 #Matte Lips
For lips, our first choice is for dark and matte lipsticks as black or red. But of course, you can include different colors in pastel tones according to your outfit. As a fun touch; You can try lilac, pastel pink, light blue or a pale orange.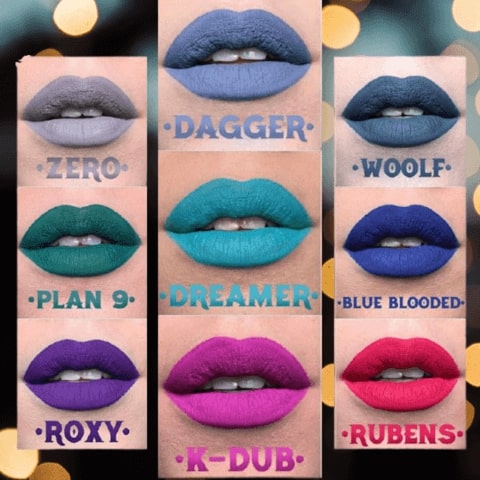 #Highlighter
Last but not least, how about adding some sparkle? After some matte lipsticks, a matte face and matte eyeshadows a bit of shimmer will of course be fun. My advice; illuminating the eyelid inner corners, cheekbones, tip of the nose and upper lip with a holographic highlighter if possible.The final touch is to make sure your makeup lasts all day with a setting spray that you trust.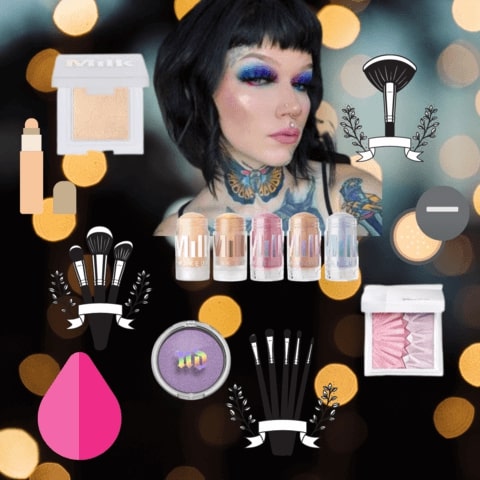 As you can see from what you have read, this pastel goth style, which is quite long and detailed even with the makeup phase, requires a lot of effort. But if you like this style and the time and effort you put into it are worth it, I think it's a very special feeling! And of course you wouldn't know without trying it!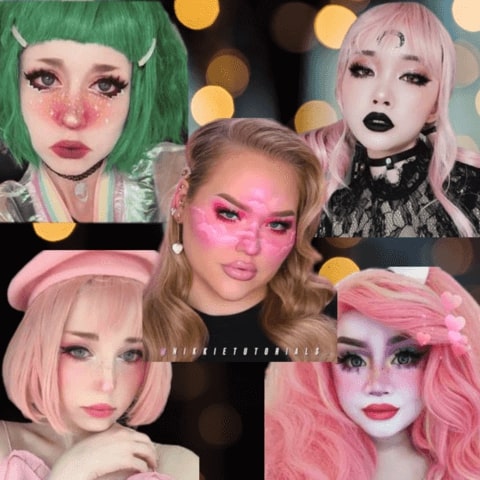 We are just coming to the most troublesome and fun part. Next up are the basics to become Pastel Goth Aesthetic, which is ,Pastel Goth Outfits! Wait for our next blog to complete your style and what you need to look out for when shopping! In the meantime, you can follow us on our Instagram account and get up-to-date information about our store!