How To Be A Pastel Goth Girl: Clothing
Posted by Yamourii on Mar 19, 2021
---
I had given information about pastel goth in previous blog posts, I wrote separate detailed blogs on how to have her hair, how to make up. Now, there is the part that interests me the most! Of course dressing up in Pastel Goth style!
What is Pastel Goth?
As I said, I have mentioned it in other blog posts, if you haven't read them, I recommend you to read my articles titled How To Be A Pastel Goth Girl: Hair and How To Be A Pastel Goth Girl: Makeup. Nevertheless, just a little reminder; We call Pastel Goth Fashion for the contrast harmony created by combining deep dark gothic / grunge style with cute and colorful kawaii style. In short, "Cute but Deadly".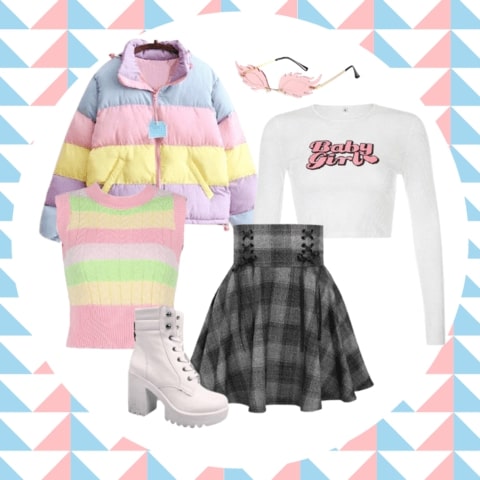 This trend, which emerged on Tumblr with the lack of a place among the Gothic by the pastel-loving rebels, has taken place in many social media channels like Pinterest and Instagram over time, and has been accepted by everyone.
How To Dress Pastel Goth?
My favorite thing about this style is that it is inspired by many trends. In this way, people can combine pieces from many styles such as kawaii, gothic, grunge, egirl, instead of products produced only for pastel goth.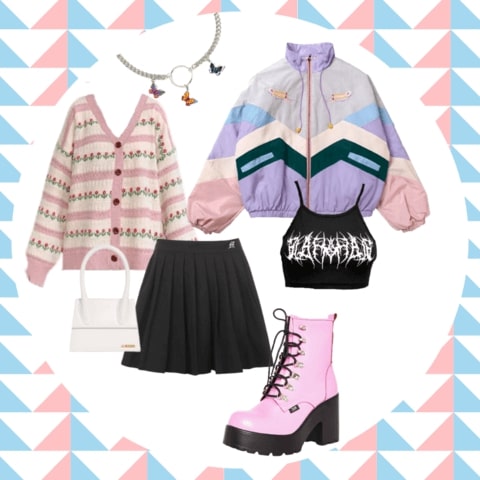 When combining different styles, one thing to be very careful about is catching the harmony between the contrasts. It's like a lace pleated black skirt and colorful fishnet stockings with a cute pastel blouse. Of course, for a pastel goth aesthetic, being super dark or super pastel are also among the options!
There are some basic steps you need to follow to fit this style to you, I want to tell you a little bit about them.
Choose your colors!
Pastel goth Aesthetic difference is all about colors. That's why it is important to determine the colors you prefer in your clothes. Of course, you don't have to wear the same colors all the time, but it is not a bad idea to choose one or two colors that you feel good for, that you think suits you better, and to consider them while creating your style.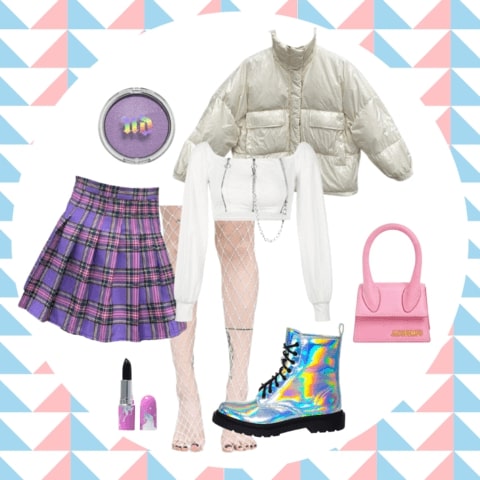 Don't be afraid of patterns!
Of course, you can use plaid, striped, floral and polka dot, the first to come to mind. But I'm talking about more fun models! You can create more enjoyable combinations by using cute cats, candies, ribbons or gothic-style skulls, bat wings and spider webs. You can use these patterns extensively, it is possible to choose the most used patterned tights or printed T-shirts. If you are not afraid of using extensive patterns or if you do not suit yourself; patterned hats, scarves, etc. You can revive your style with accessories. But whatever happens, don't give up on patterns! Because the patterns will highlight your style.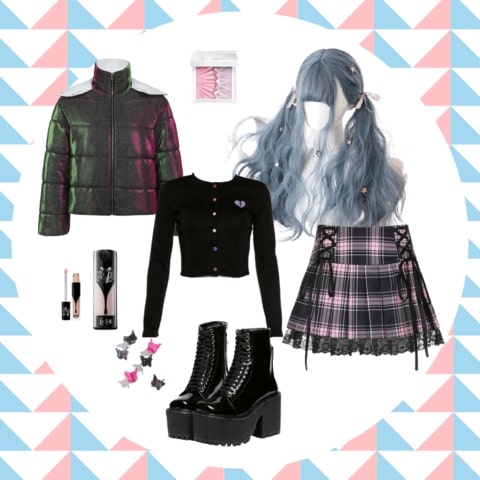 Special fabrics for the style!
An indispensable step to become a
Pastel Goth Girl
is choosing fabric. Your combination should have at least one of these fabrics! Leather, transparent, lace, fishnet, vinyl and shiny lurex fabrics are optimal for you.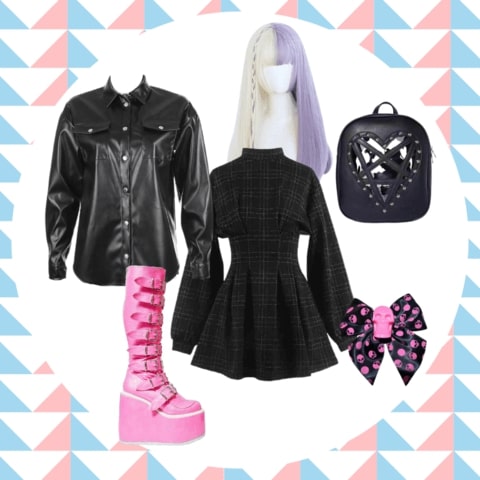 Accessories are a must!
Despite being the tiniest in this style, the accessories are of great importance! A colorful bow in your hair, a sparkly choker, or piercings you can wear on your face and various parts of your body are the perfect choice to give the goth vibe to it and add a touch of pastel to it!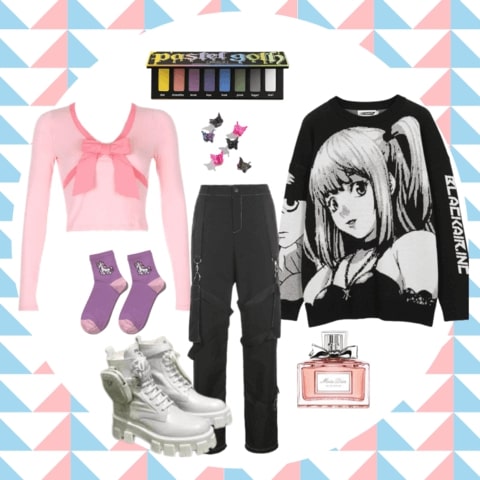 Last but not least shoes!
In the last step, let's talk about the shoes that will complement your style. It is necessary to choose these parts carefully and carefully. boots with big, thick heels are indispensable. Do not neglect one of these boots that you can use in every color.
If you follow the rules I mentioned in these three blog posts and create your own pastel goth style, I am sure you will be admired by everyone! Follow our Instagram page, you can participate in giveaways we organize with regularly and find visuals that will inspire your style!