HOW DO YOU MAKE PLAID LOOK GOOD?
Posted by Yamourii on Apr 25, 2021
---
Plaid pattern clothing has been very popular almost since the begining of fashion. As it is used in many fabrics and models, we are quite familiar with it, but sometimes we have difficulty combining this pattern. Here are the tips for showing plaid clothes aesthetically and well!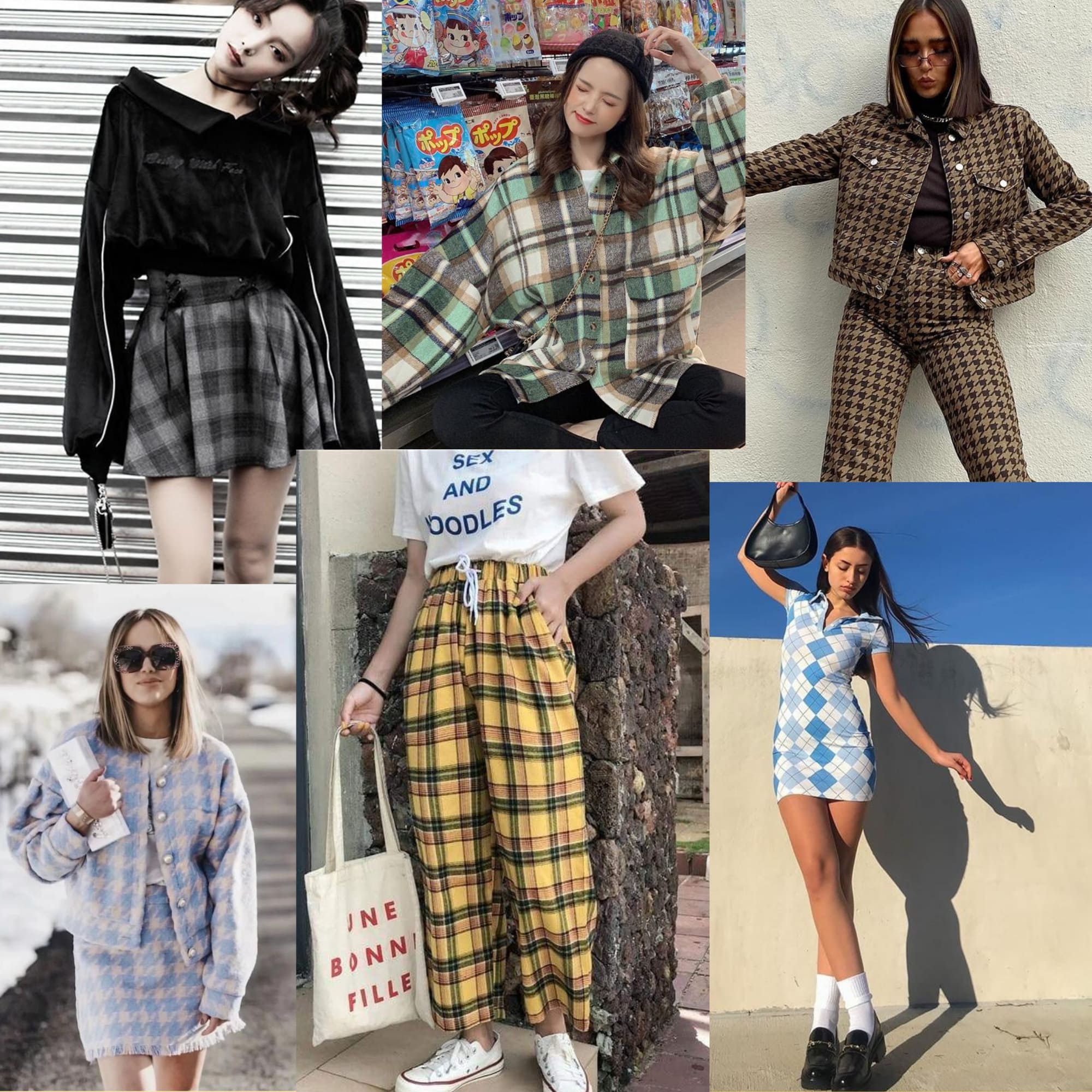 What do you wear with plaid?
One of the first clues should be how to determine the style, not what to combine with the plaid. Since the plaid pattern is not a one type thing, it looks different in many cuts and fabrics. When combining, it is necessary to pay attention not only to the pattern itself, but also to other details.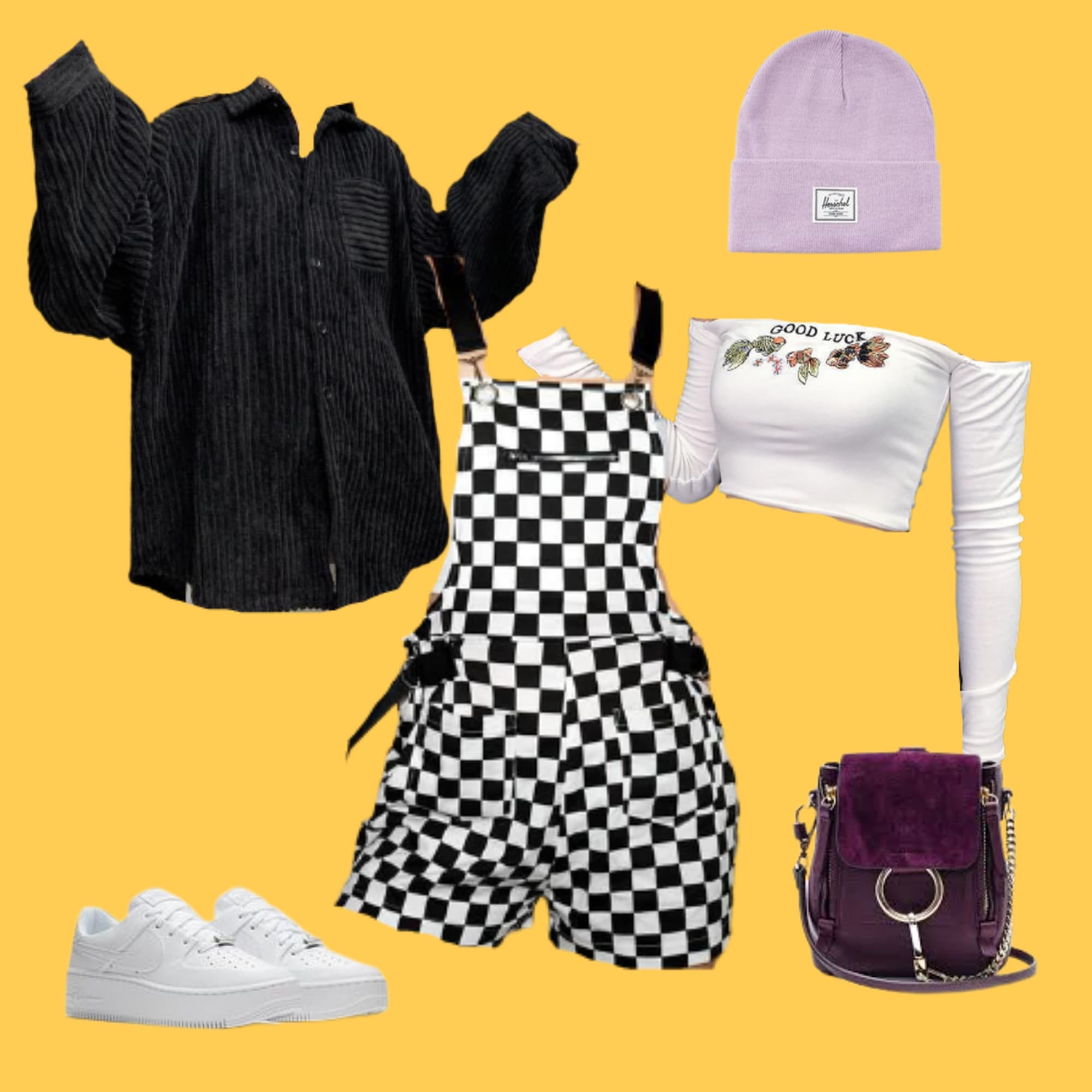 1. VINTAGE WINTER CORDUROY SHIRT
2. SEXY PLAID HIGH WAIST JUMPSUIT
3. GOOD LUCK CROP TOP

Let's start with fabric, as with many aesthetic styles, fabric choices can make your outfit quite different. Therefore, it is necessary to be very careful in this regard. Although it may seem like a very unnecessary detail, it can cause big mistakes and tackiness.While denim fabric puts you in a more casual streetwear style, you can be a complete business woman with a satin fabric. While the sachet fabric coats give you an elegant look, you can be more grunge with a leather jacket. Especially if these fabrics include plaid patterns, everything becomes more detailed. Therefore, you can create a risk-free aesthetic outfit by choosing fabrics that are close to each other.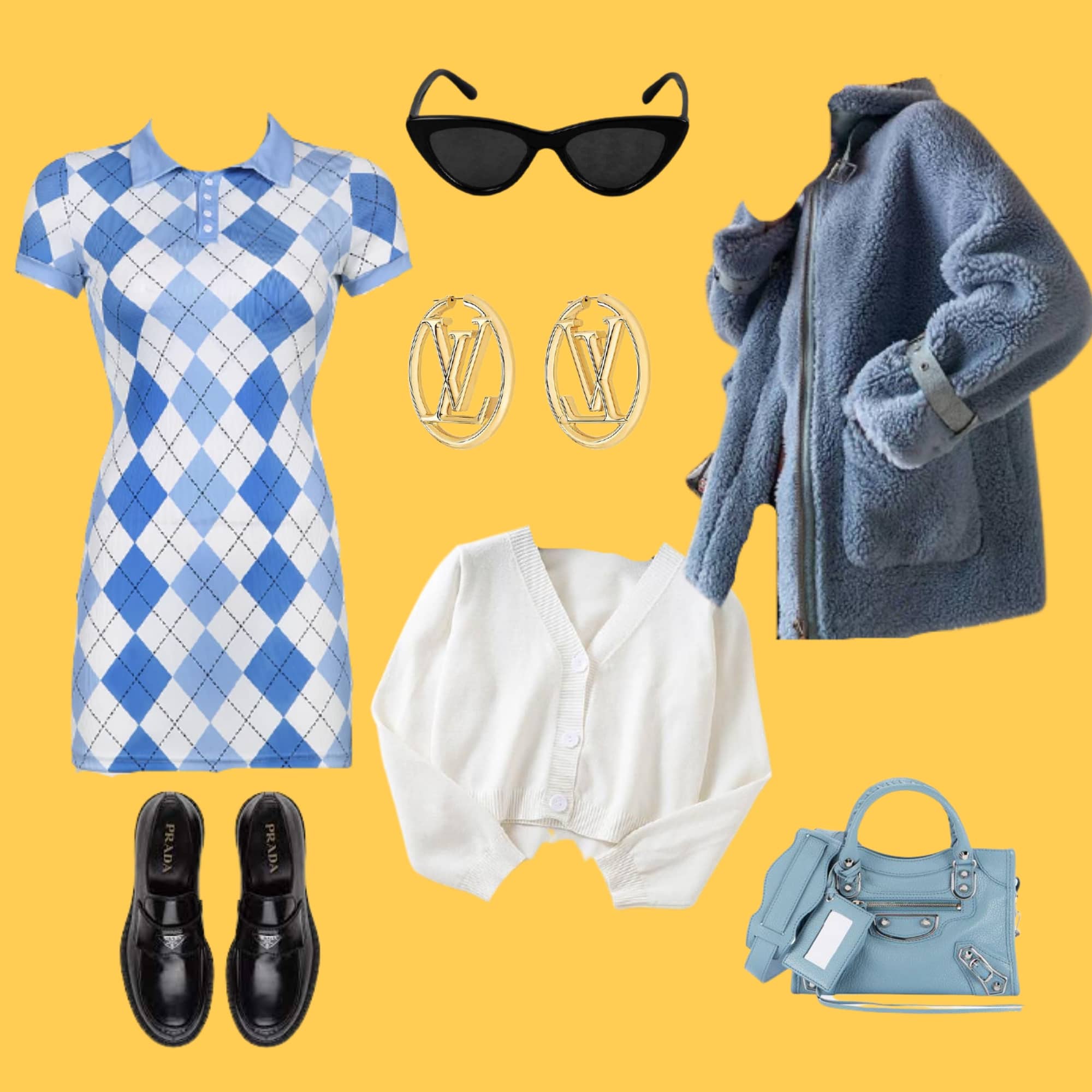 1. PREPPY PLAID POLO COLLAR MINI DRESS
2. SOFT KOREAN AESTHETIC FLUFFY JACKET
3. INDIE AESTHETIC CROP CARDIGAN SWEATER
But if you say that a risk-free outfit can be boring, then you can adapt to new trends and make assertive choices such as denim on denim or plaid on plaid!
Now back to the main question, what should we wear with plaid print clothes? Of course, it would not be right to give a clear answer to this question because fashion always renews itself and what we call wrong one day may be true tomorrow. But when it combines the classic plaid pattern with the most beautiful soft and monochrome products, it looks more beautiful and striking. A plaid print skirt and a black crop top could be an example.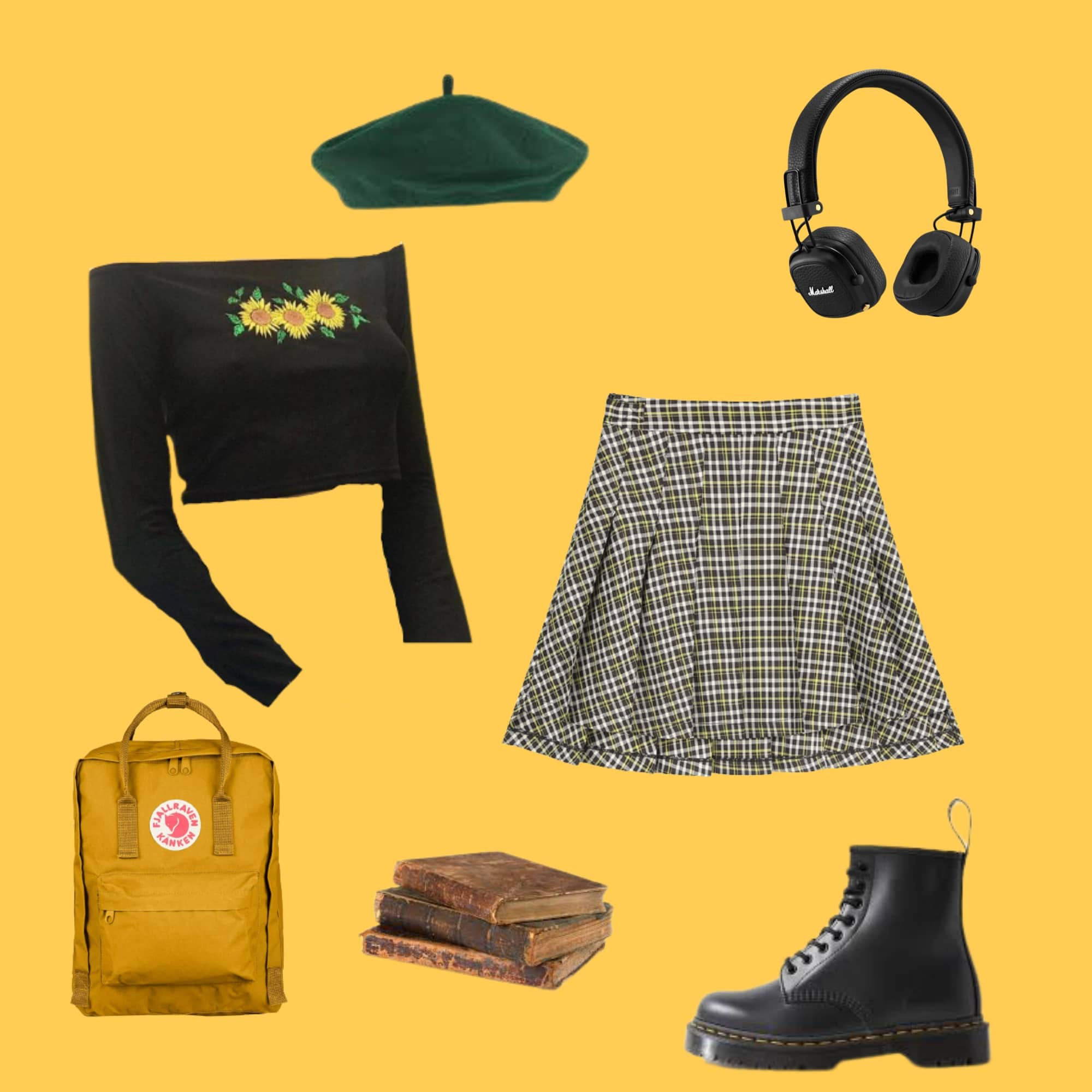 1. CUTE SUNFLOWER CROP TOP
2. 90S VINTAGE SCHOOL GIRL PLAID HIGH WAIST MINI SKIRT


Can I wear plaid on plaid?
Of course, you can!And if you believe you have a sense of fashion and trust your taste, please, but please wear plaid on plaid. It may seem a bit complicated and exaggerated at first, but when you get used to this style, then you will be the most stylish person in the circle.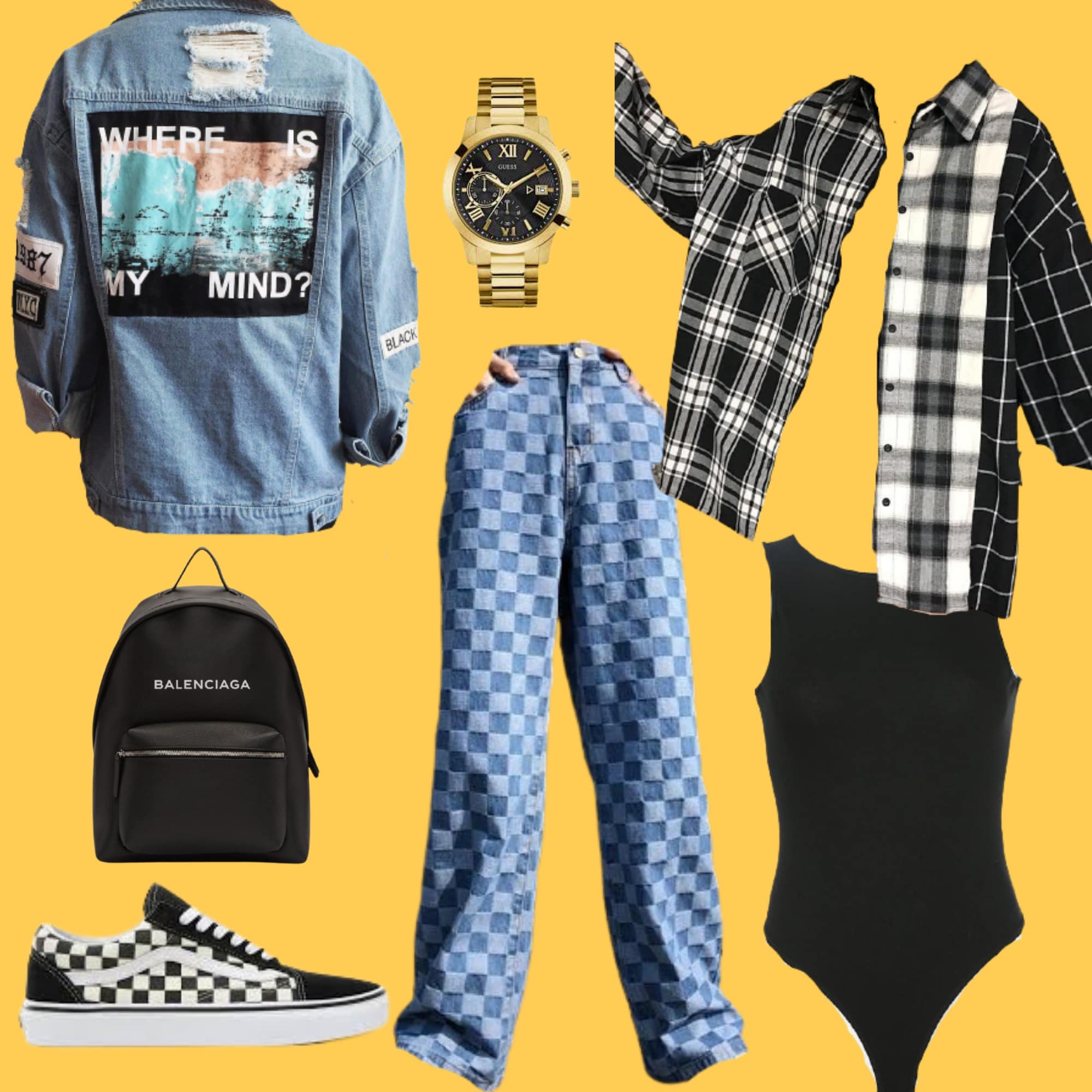 1. WHERE IS MY MIND DENIM JACKET
2. GRUNGE PLAID LOOSE SHIRT
3. BLUE PLAID HARAJUKU PANTS

When we say plaid on plaid, you may think of the same color and pattern, but over time you will not even need it! When you combine different square patterns with different plaid patterns and sometimes even different tones, you will see how fun and limitless fashion actually is.
What season do you wear plaid?
Don't you think it would not be unfair to tuck the plaid clothes into a single season? Of course, we see it mostly in the autumn-winter season, but it is possible to prepare attractive, cute and aesthetic outfits with more vivid colors in the spring-summer season.
This pattern, which is frequently used on skirts, of course, offers stylish and comfortable pieces that can be worn in all seasons. As a brand that is against many restrictions in the fashion industry and serves our customers with unlimited style, we stand by timeless fashion!


Where to start wearing plaid?
If you are not used to getting used to new aesthetic styles, I suggest you slow down a bit. Of course, it is us that encourages you not to know the boundaries, but we do not want to drag you into disaster with an unnecessary motivation. Plaid or checkered pieces are not only very stylish, but also very difficult to assemble. You can look beautiful with a single movement, you can hit the ground with a single movement. So don't waste yourself until you know what to wear and how to find the one that suits you!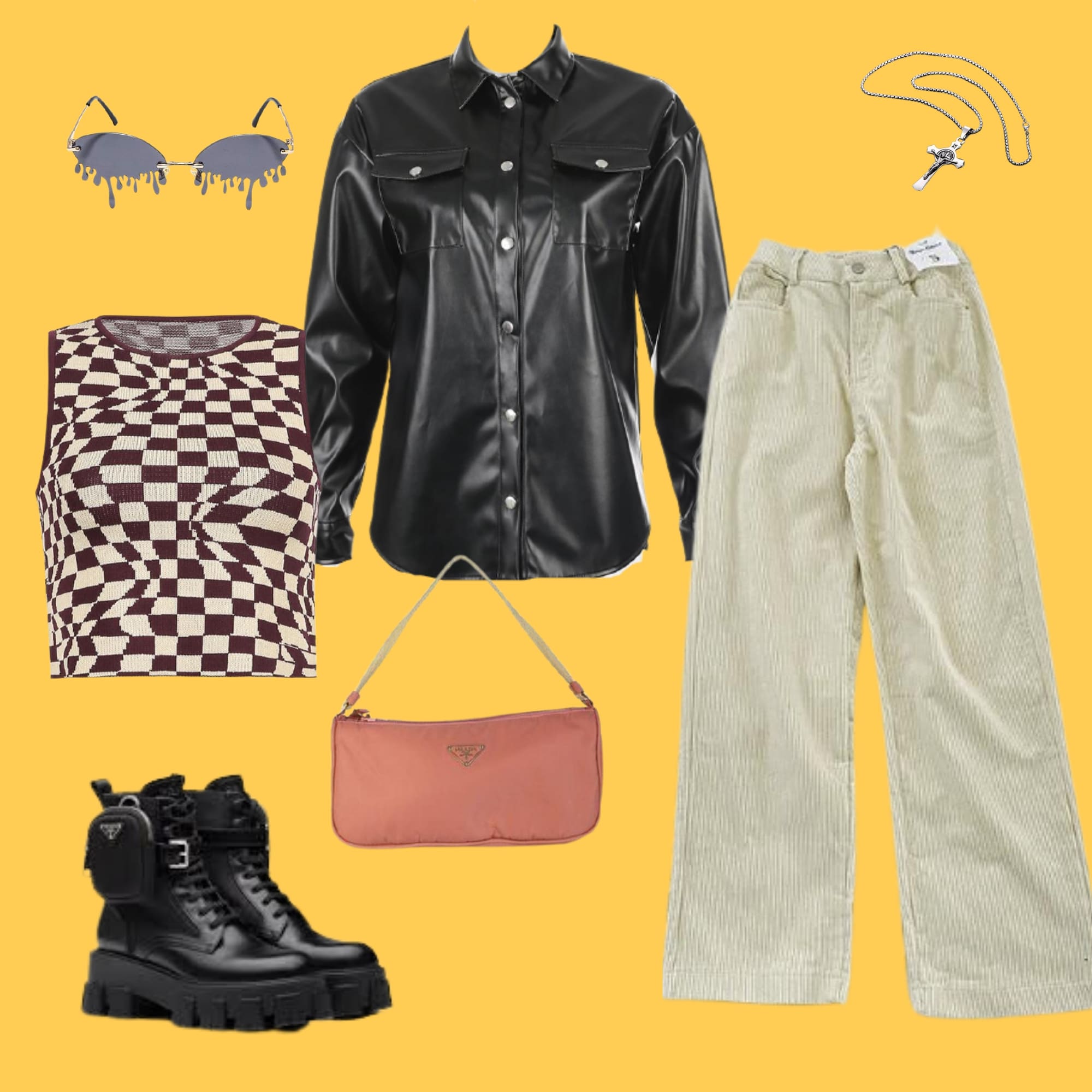 1. Y2K AESTHETIC PLAID KNIT TANK TOP
2. EGIRL PU LEATHER BLOUSE JACKET
3. KOREAN CORDUROY SOLID PANTS

It's not a bad idea to start with a plaid shirt you'd love. Or, a one-piece bodycon plaid dress will add to you the assertion you want and will also be an effortless cool look. You can use plaid not only for clothes but also for accessories. You can even take the first step by adding a plain and daily aesthetic outfit plaid headband.
In order not to get lost in the endless options, we recommend that you do a good research before you start. You can get plenty of inspiration on Cosmique Studio Blog and other social media accounts, as well as browse Pinterest in particular. Don't forget to follow us on Instagram!
If there is a blog post you want to see next, you can write in the comments. See you later fashion lovers!