6 DIFFERENT GRUNGE AESTHETIC OUTFIT IDEAS BY LUANNA
Posted by Yamourii on Jul 31, 2021
---
For a long time, we have often talked about grunge aesthetics in different blog posts. As you know, Grunge Aesthetics has a great and important place as an alternative subculture of aesthetic style that has been in our lives for many years. Many people in the shabby but sexy and cool style, which we call rockers on the street, have great traces of the grunge aesthetic style.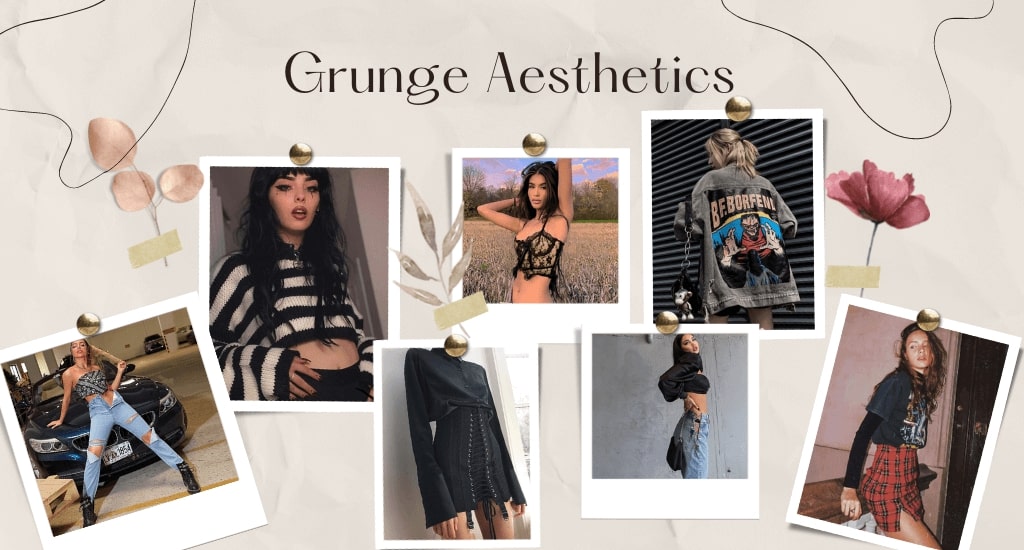 With the popularization of aesthetic styles, especially by social media, many people began to influence some communities. Of course, there are talented and tasteful influencers that Grunge Aesthetic Style lovers follow and are often inspired by. Although we will include influencers from different aesthetic styles from time to time, we wanted to start with @luanna with the name of instagram at the beginning.
With more than 2 million followers now, Lua is a very talented fashion icon. Although grunge includes styles such as edgy aesthetics and goth aesthetics, we investigated the style of Lua, who is a very experienced influencer in grunge aesthetic outfits, and how we can adapt her style to you with Cosmique Studio clothes in an affordable way. Let's take a closer look at her style and take a look at the alternatives that suit you.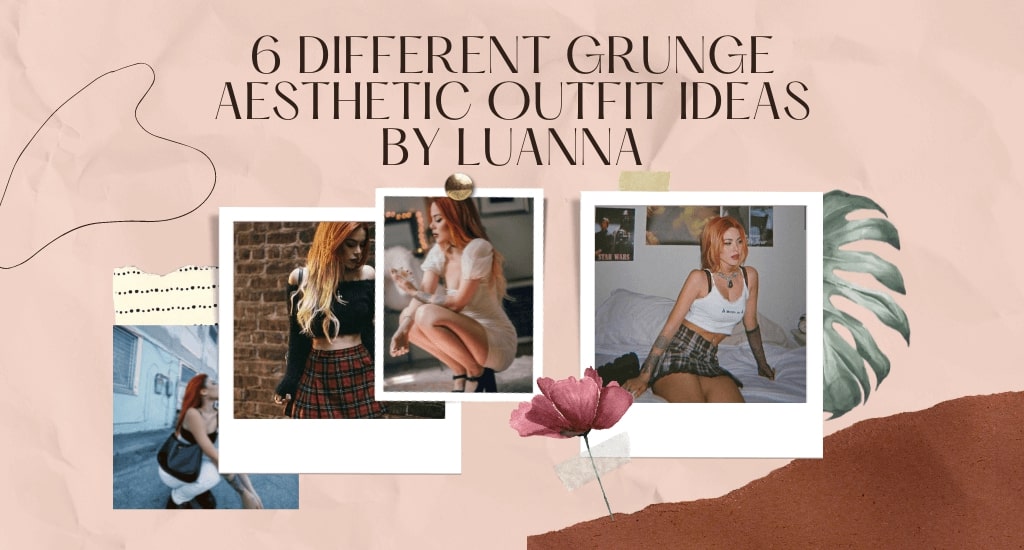 At first glance, I'm sure it's her gorgeous hair that catches our attention and is the subject of curiosity! Yes, this color is definitely a color that is difficult to maintain and will not suit everyone. But Luanna's iconic ombre choice, which turns dark red at the bottom and towards the ends, creates a real flame effect on her hair. Lua, who also makes bold choices in her outfits, is always ahead of her competitors with the right hair and makeup. This is the point to be considered before moving on to the clothes. Never hesitate to use the colors that you like and are sure that you can look well-groomed all the time. One of the prominent details that will make you stand out is your hair. If you are going to have such cool and remarkable hair, you should always be doing make-up that will do it justice. If we look at Lua, it's more of a dark burgundy lipstick, keeping her skin makeup light while opting for a pronounced mascara. In general, these two subjects, which will complete our appearance, should always be in the foreground.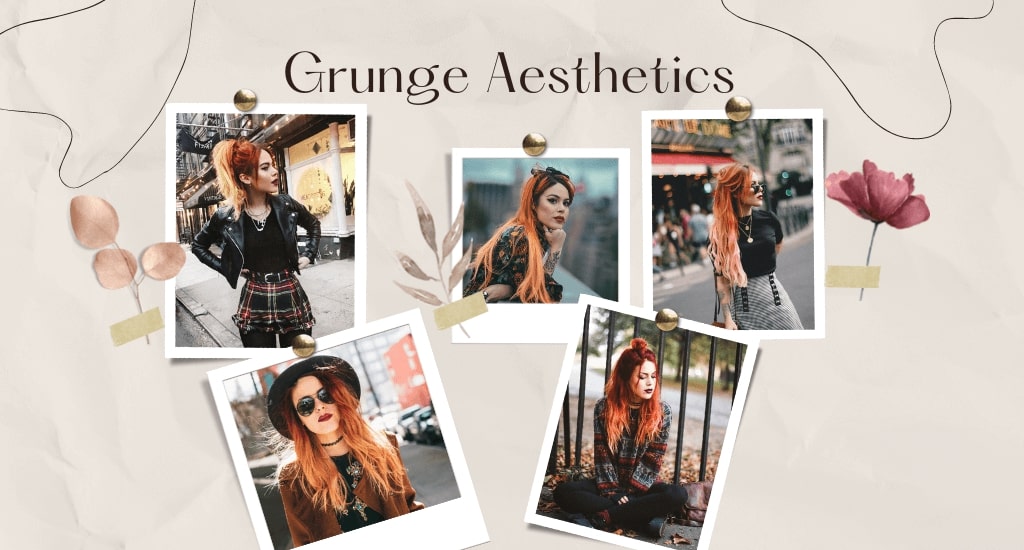 While she is fixed in hair and make-up, she is also variable in clothing. Always, dark colors; Although we know that she especially prefers burgundy and black, it is always possible to see different styles that she combines with grunge aesthetics. We can say that Lua, which draws attention with its sometimes chic, sometimes preppy, sometimes casual and sometimes seedgy styles, has almost nothing we dislike.
Even after taking a quick look at Lua's Instagram account, you can easily create a list of things that should not be neglected. Here are the ones that caught our eye; Red hair, choker, small backpack, plaid outfit, rock band t-shirts, knitted cardigans, anything with leather and mini dresses or skirts or shorts! If you want to be beautiful, sexy and remarkable like her, never skip these stages.
Here are 6 different @luanna outfit combinations, each more enjoyable than the other. We also noticed that all of them are compatible with street fashion. One of the most crucial features of grunge aesthetic outfits is that they are always suitable for street style. For example, Lua, who preferred a white cargo trousers in this first outfit, preserved her simplicity with a black and white crop top, hung a mini backpack that she could fit her needs on her shoulder, and completed her usual style with black postal boots. This simple, plain but stylish combination, which is ideal for a beginner, is an outfit that can be worn comfortably during the day or at night.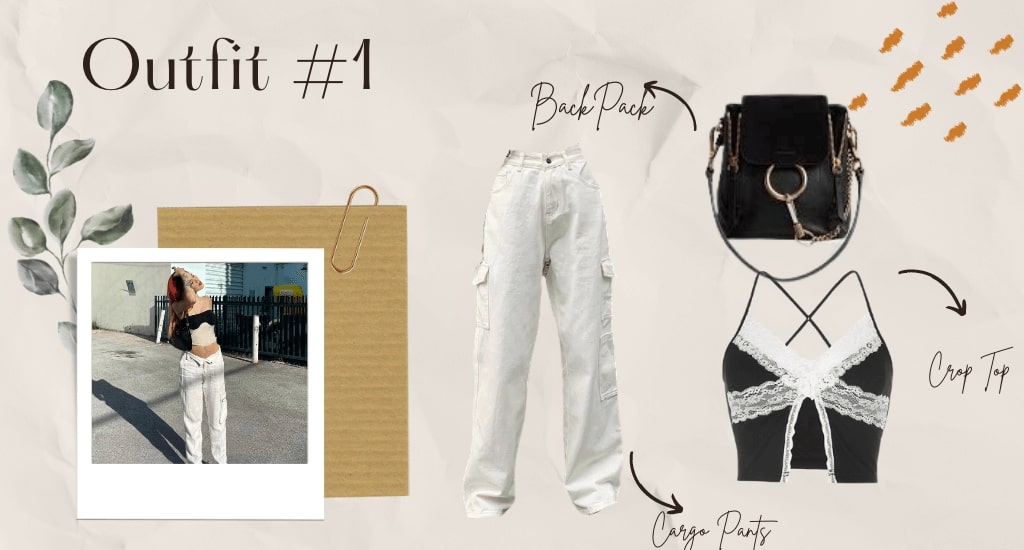 For her second outfit, we can say a little more lolita style. Pastel Goth Aesthetics completed it with a plaid and lace mini skirt, and a top with a simple strappy top. Even though we couldn't see his shoes, we preferred white Vans. Vans, a brand preferred by grunge lovers, will be ideal for this combination. This way, it will be sweet enough to be worn as a daily outfit, no matter how sexy it is. As an accessory, the silver-detailed necklace made of a large natural stone, which is evident here, has added a more casual atmosphere to her combination.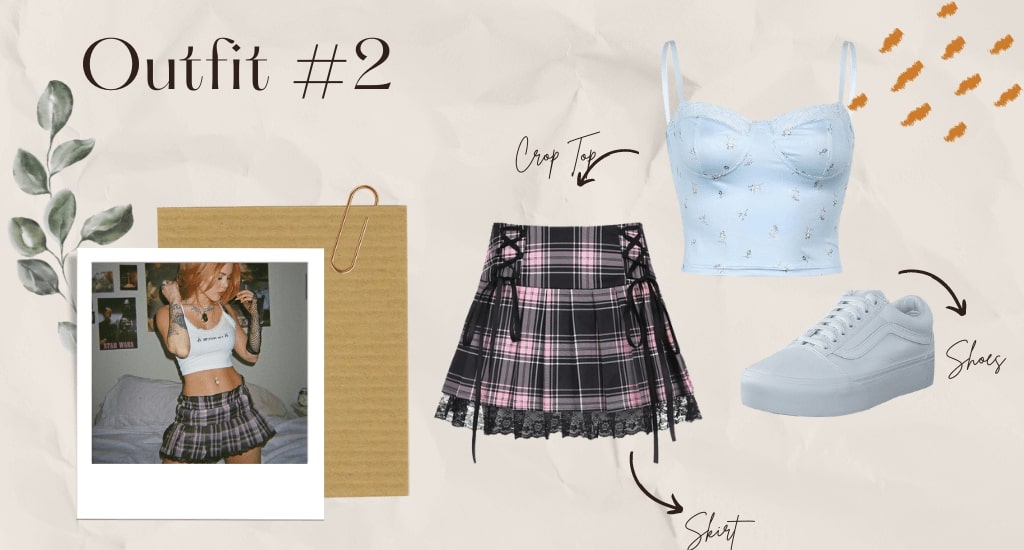 She made a completely black combination with edgy high waist bandage pants, which have been extremely popular lately, and a black cropped tee. We have no doubts how comfortable it is! By masculinizing this comfortable and edgy look, Lua, wearing a Dr. Martens Loafer model shoe, again preferred to use a mini black backpack. We see that this combination also wears a lot of rings as an accessory. We really liked this comfortable but cool combination.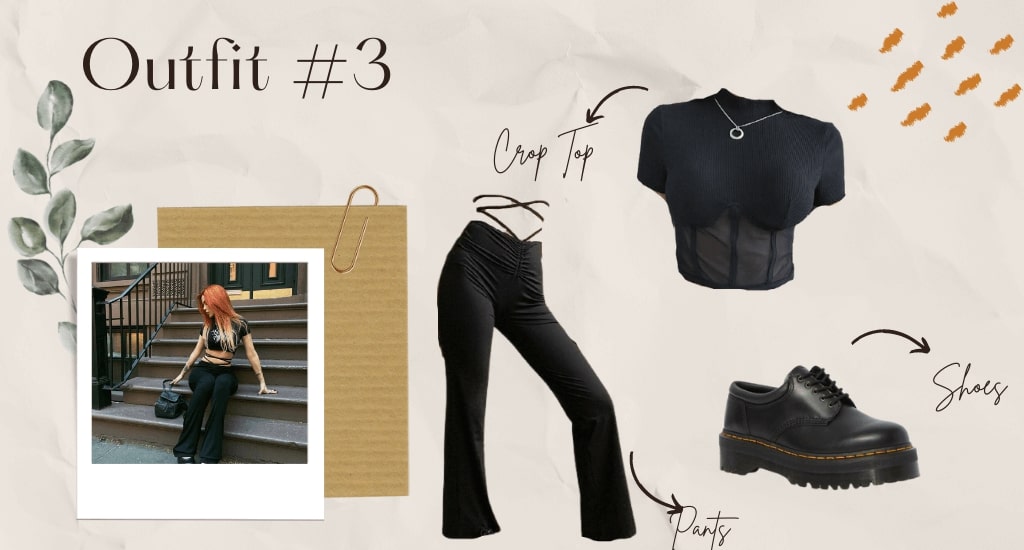 Luanna, who we saw in a white dress in her next combination, surprised us a little, but she still seems to have no trouble adapting her outfit to the grunge aesthetic style. A black heel leather shoe and a velvet choker on his neck saved the situation and a combination that was as successful as we could think of has emerged. In this combination she prepared for an advertisement shoot, bags etc. We don't see any extra accessories, but we guess Lua would use a mini black leather bag hanging over her shoulder in this combination. What do you think?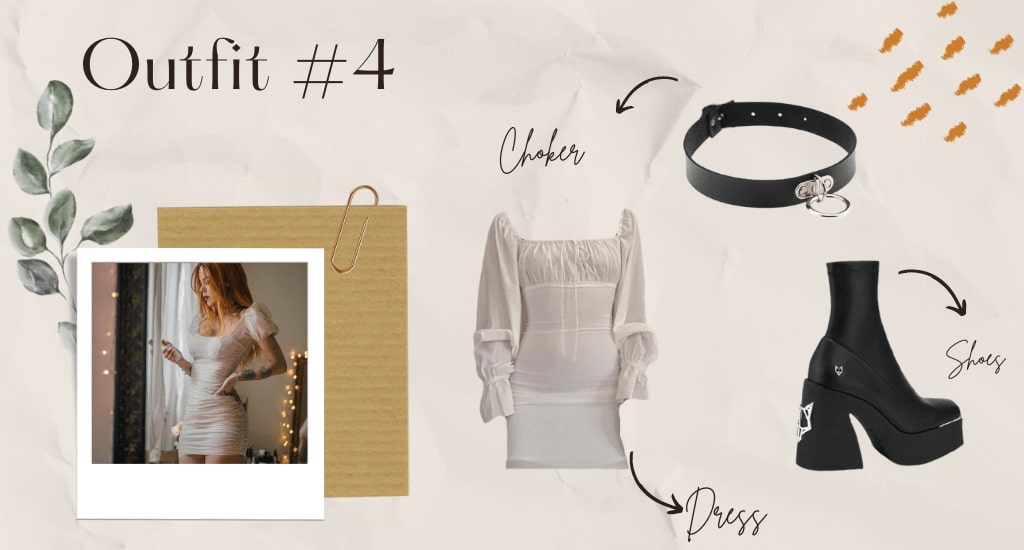 The fifth combination has classic pieces that can be seen in many combinations. This is one of the most distinctive Luanna outfits. Mini Red Plaid Skirt, long sleeved black crop top, long black leather boots and again and again a mini black backpack. This outfit, which has the air of a high school girl, is very sexy even though it is simple! It's actually that simple to dress well. As long as you put the right pieces together, it is possible to have an understated beauty.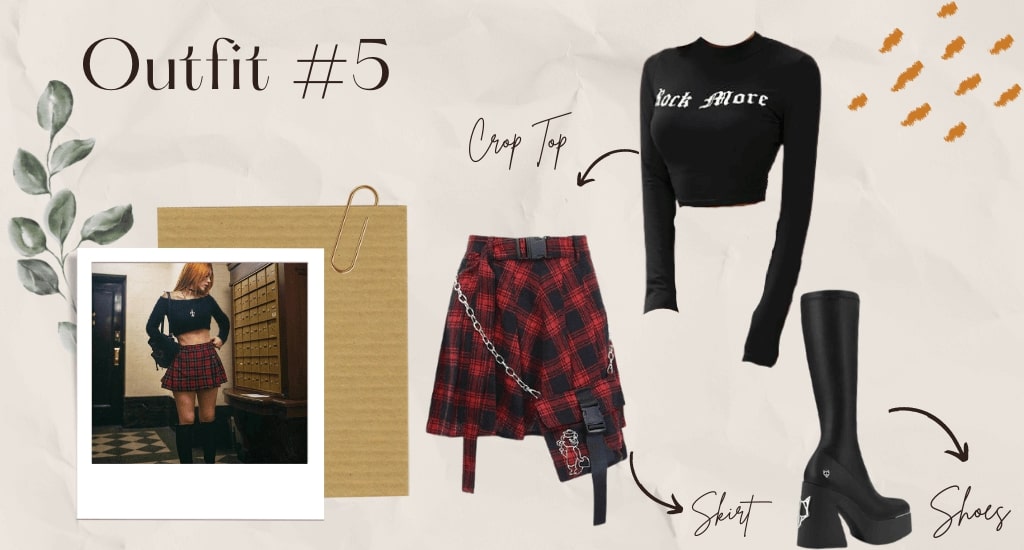 Last but not least, our favorite daily combinations are plain gray knit tank top, straight leg jeans, black biker boots, black leather backpack. The sweetest part of this combination was the matching bracelets. These gloves, which look quite different as they are an unusual accessory, became our favourite. She had her hair in a ponytail, did not wear much jewelry and had a very simple and sweet look.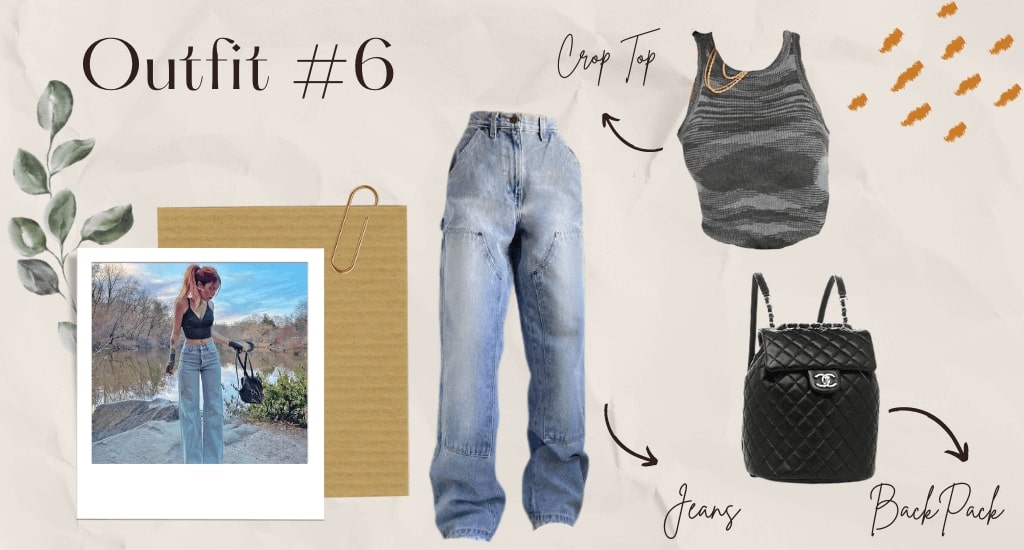 We examined the latest outfits of Luanna, which draws attention with her every outfit. These outfits, which are all beautiful and stylish, are our favourites. You can get more inspiration about grunge aesthetic outfits by following Lua. See you soon with our new blog! Do not forget to follow us on our instagram account.