5 STEPS TO BECOME GRUNGE AESTHETIC
Posted by Yamourii on May 24, 2021
---
What is Grunge Aesthetic?
The Grunge Aesthetic Style is a cool, relaxed and poor style adopted by the vast majority of the generation X, which emerged with the influence of hard rock bands in the 1990s. This recent popular trend, which we can call Old School, is now back as an aesthetic style on the generation Z side.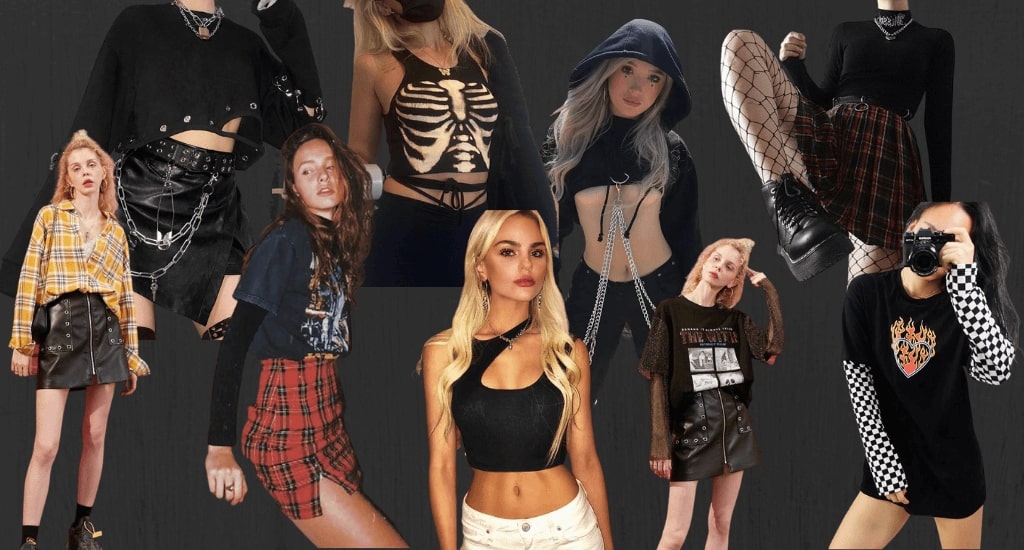 Since grunge is a style that includes many bad moods such as despair, depression, poverty, these feelings are of course reflected on personal clothing style. Grunge aesthetics, a style that draws a rather dirty, sloppy, pessimistic and rebellious image, is nowadays preferred by clean, neat and fun people rather than dirt or carelessness. Grunge aesthetic can no longer be considered an expression, but only an outfit.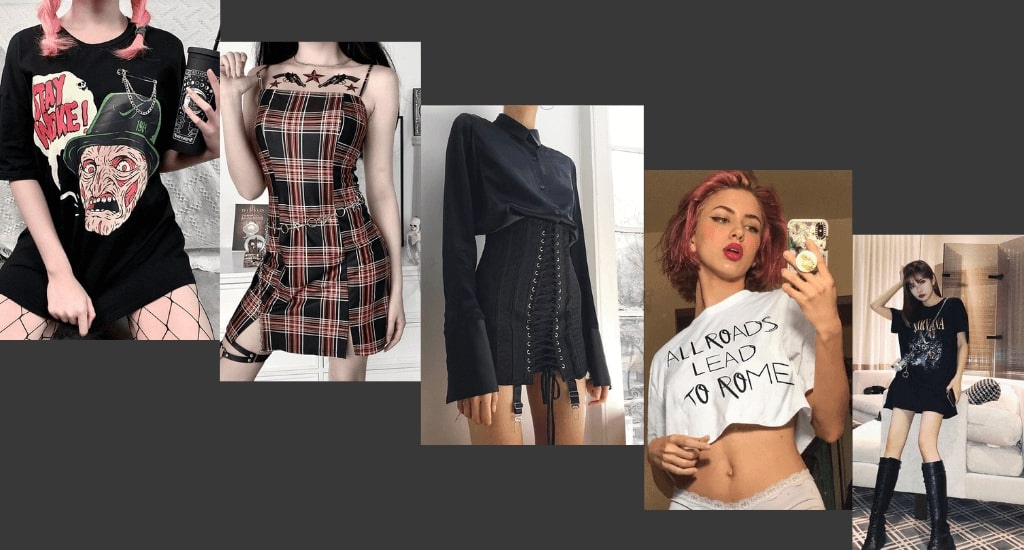 Of course, there are some steps you need to follow in order to adopt this rebellious, cool and casual style and make it suitable for you. Let's take a look at it together!
#1 DARK COLORS
As you are familiar with, dark colors dominate grunge aesthetic outfits. While wearing black from top to bottom, colors such as black, gray, navy blue, and khaki are particularly intense. It is no wonder that these tones are used intensely in this style, which is inspired by 90s rock bands. So if you are a lover of grunge aesthetics, you can start by adding dark colors to your wardrobe. It is also possible to see some warm tones such as mustard yellow and red among the dark colors and sometimes these details are the complement of your outfit.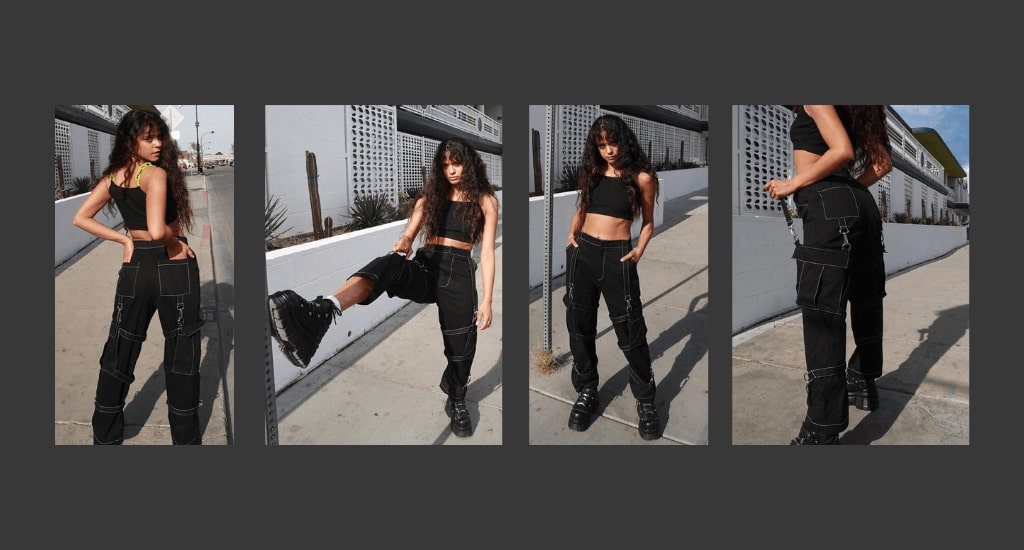 #2 LAYERS
It is quite common to dress in a grunge aesthetic style in layers. Many alternative layers, such as long-sleeved short-sleeved T-shirts, t-shirts in strappy dresses, shirts over crop tops and jackets, are one of the important stages of grunge aesthetic clothing. You can be sure that it will make you look both more casual and more stylish. Especially in winter, you can exaggerate this and wear 4-5 layers!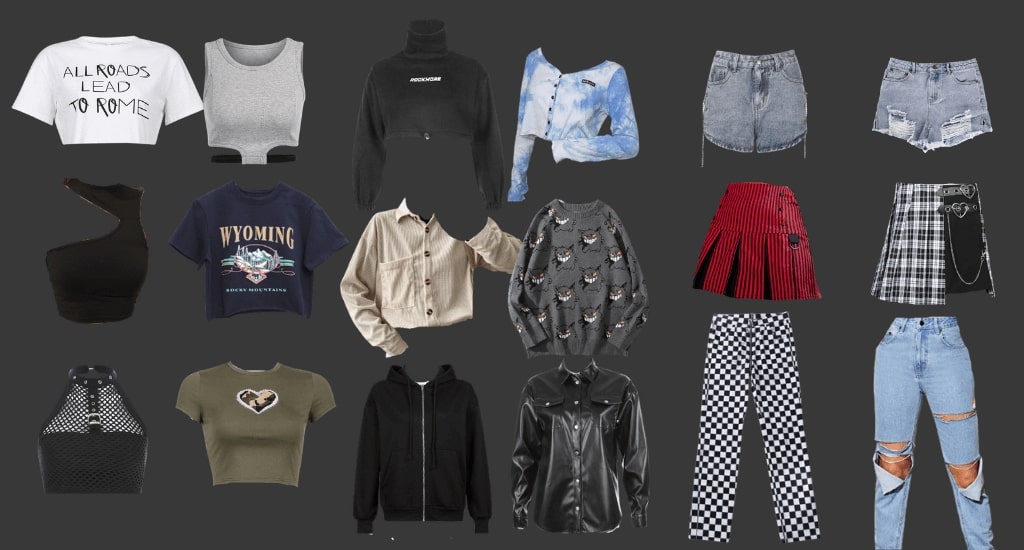 #3 DENIM
Another important issue for someone wearing a grunge aesthetic style is denim. This will complement your casual and comfy style and provide you with a softer but cool look. The first thing that comes to mind, which we call 90s, is straight cut or high waist mom jeans. If we add a little more rebelliousness and add ripped jeans, we recommend you buy a pair of perfect fit jeans that we are sure will be the items you will wear most daily. Although jeans are the first to come to mind when we say denim, vintage aesthetic denim jackets, denim shorts, even denim dresses, are good options for grunge aesthetic clothes.
#4 CHAINS
Chains are one of the important details that evoke rebelliousness and sexiness in many styles and aesthetics. It can be found in tops, trousers, jackets, boots and bags, as well as frequently used as accessories and jewelry. You don't need to hold back on this. Jewelry are especially necessary and complementary pieces for girls of grunge aesthetics. You can complete your shortcomings with 5-6 chain necklaces, lots of earrings and piercings. It will be good to add some sparkle to your outfit with such metal accessories because it is a very unique and simple style.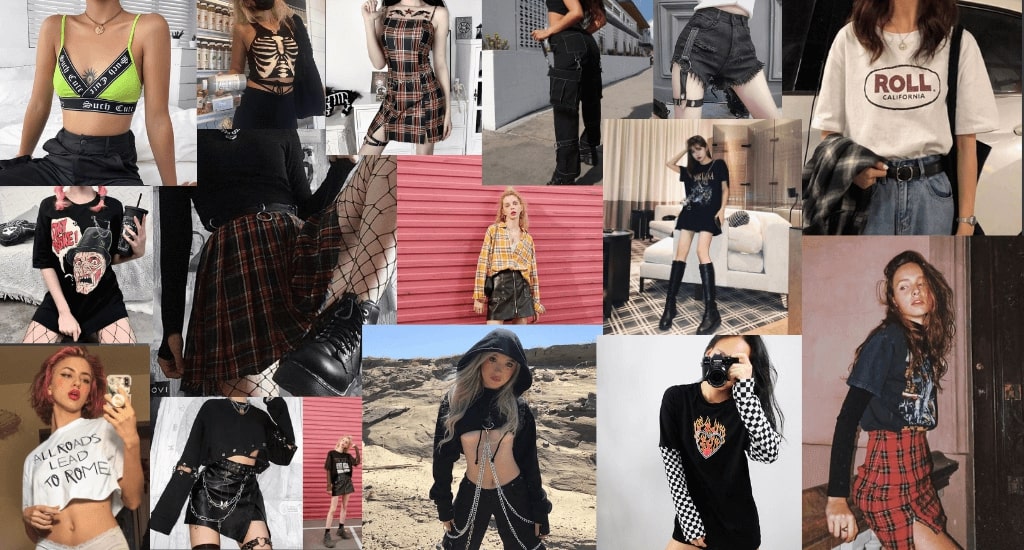 #5 SHOES
Our last stage is shoes! Most Dr. Martens or Harley Davidson type boots, Old School Vans and Converse shoes are preferred. When choosing shoes, comfort should be your priority. After comfort, it is important to choose a model that can adapt to different grunge outfits. 2-3 different shoe options will keep you comfortable for a long time.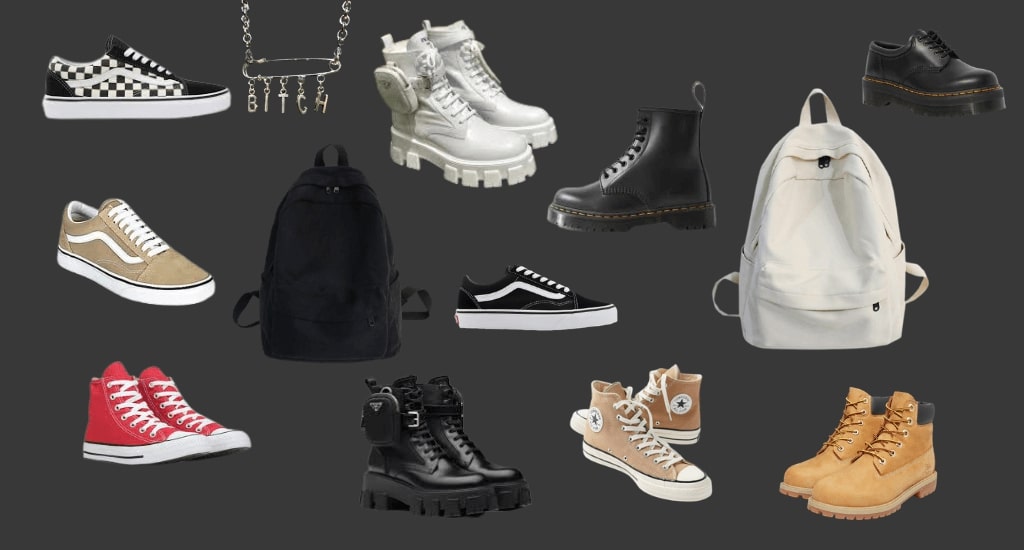 People who prefer grunge aesthetic clothing should first of all pay attention to the comfort and styling of the clothes they will buy. You can create different and harmonious combinations with one or two pieces of jeans, jackets, skirts, shirts and tees. It's also possible to be effortlessly grunge with the printed t-shirts of your favorite rock bands and a checkered or plaid shirt to be attached to the waist.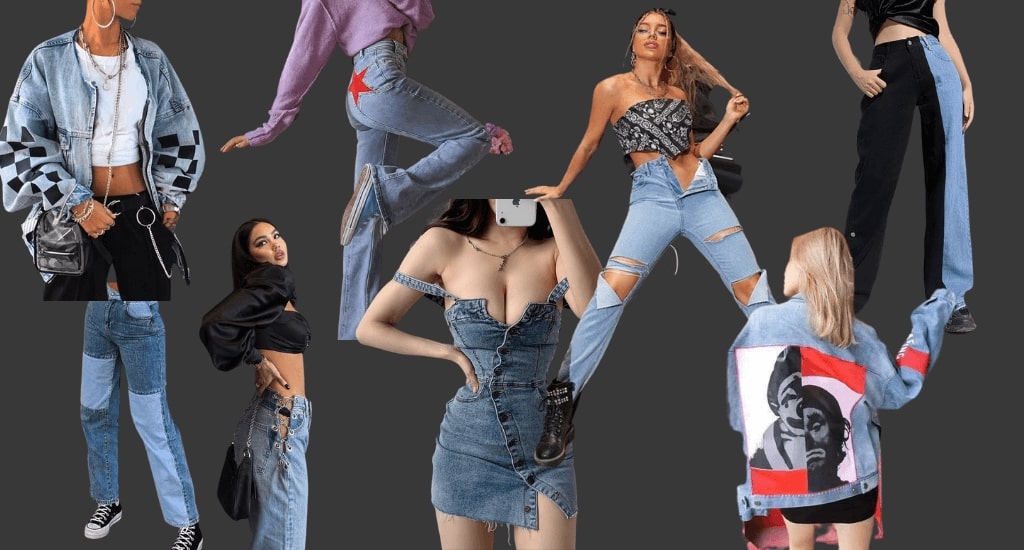 When you apply this most perceivable step, you will easily create a stylish grunge aesthetic outfit. You can upgrade your style with a few extra special pieces that you will add to your wardrobe over time. With all this effortless and relaxed look aside, you can get more into the grunge aesthetic style in a little more detail with colored dyed hair, extra accessories, and a little dark makeup.
For more inspiration and options, you can talk to our instagram and pinterest accounts, and you can find a lot of information and products including aesthetic styles. Stay tuned for more!