HOW DO YOU GET AN AESTHETIC WARDROBE?
Nov 06, 2020
---
Is it expensive to look Aesthetic?

Fashion is a sector that epoch-making and is constantly changing. It is the pioneer of your wardrobe with timeless pieces, period pieces, and innovative designs. Sometimes, fashion trends that go back to years ago and it can bring an old-fashioned outfit back into nowadays fashion. In this situation, we can see that fashion is endless. Now, people have started to add innovation to fashion by creating their own fashion and style. In nowadays looking at fashion trends, aesthetic clothing seems the fashion trend of the recent period. Here is an aesthetic clothing fashion with all the details!
What is the aesthetic clothing?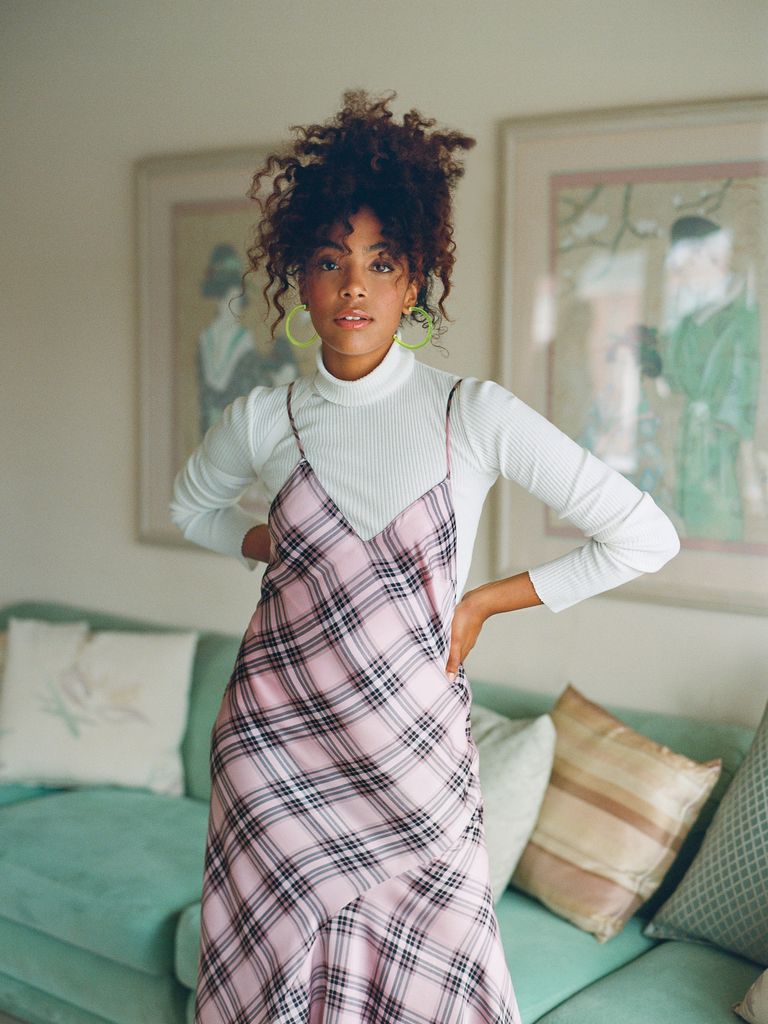 Over time fashion has changed and brought new innovation. From on now, old trends are the new trends. Many people have started using the 90's or 80's fashion trends. This situation caused the start of aesthetic clothes fashion. What is aesthetic clothing? How can I create a style for this trend? If you think like these questions, we present you with our guide to aesthetic clothes fashion. Colorful shirts and pants, reflection of the sky on clothes, adding accessories to your shirts and millions more are indispensable for aesthetic clothing fashion.

Inspiration is always the first source of fashion. Fashion can be influenced by anything like butterfly wings, colorful flowers, nature, or life. Aesthetic clothes can also be described as today's bold clothes. It is a unique fashion trend that people created according to their own physique and style. By combining bold pieces and classic pieces, you can keep up with the aesthetic clothing fashion. But be careful! You can reflect on any period with your unique aesthetic clothing style! 90's, 80's, or a different period, choose your side!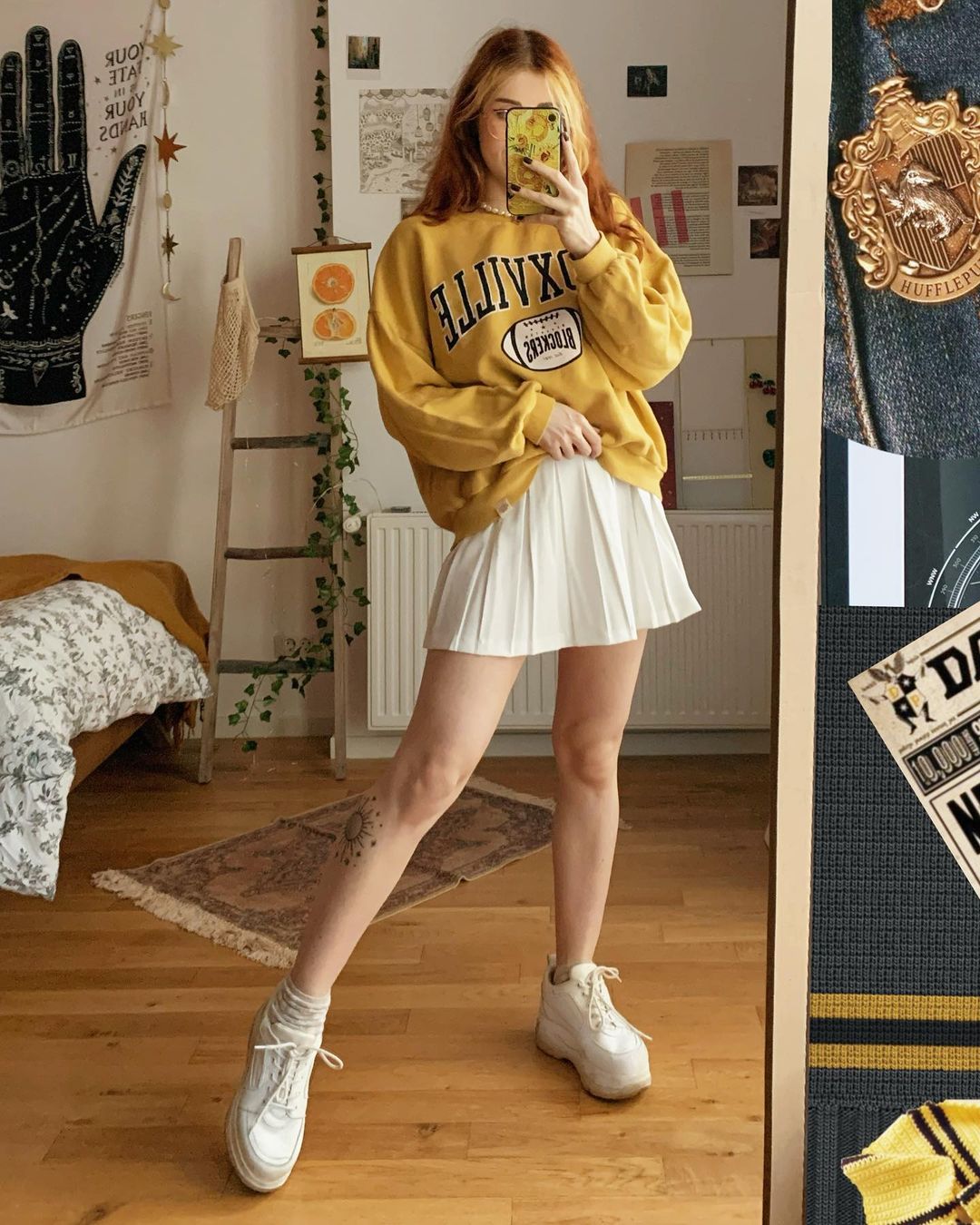 It is not easy to create your own style. You may need to constantly try out clothes and try to keep up with new trends. But with aesthetic clothing fashion, you won't need any of these anymore. You can create your own fashion for any time frame. Nowadays, you can see aesthetic clothing fashion in young and adults, where bold and classic clothes come together. However, this fashion will suit of all time and ages. You will only need a little spark of inspiration. Now, Shall we discover the sparkle of fashion inspiration?
Aesthetic Outfit Ideas In The Past & Now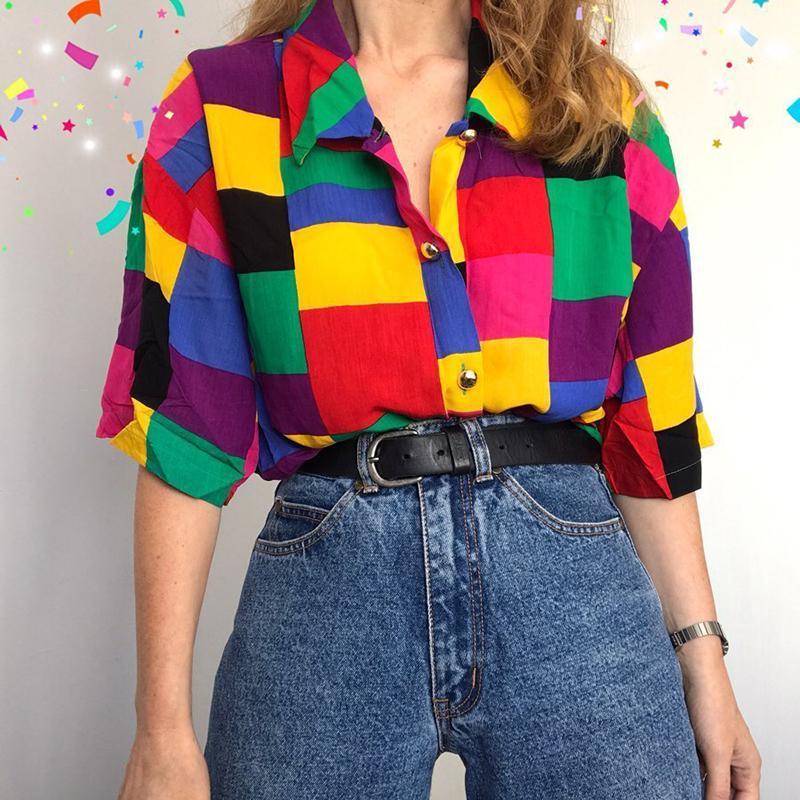 The concept bold clothes entered the fashion industry in the '90s. More rebellious, body contours images began to dominate women's fashion. Aesthetic clothes, on the other hand, started to appear on women for the first time. In the early '90s, with the spread of jean couture, "denim on denim" fashion started to show itself. In the following y ears, with the increase of hip-hop culture, fashion began to turn to more oversize clothes. But the aesthetic outfit selection always managed to keep the elegance and the nobility of the period. If you want to live the aesthetic perception of the 90s period and create your own style, here are the most important clothes of the 90s:
Flared Jeans
Chokers
Hoop Earings
Overalls
Scrunchies
Crop tops
80'S
The 80s are considered as the beginning of a new fashion era. In the disco times when the first steps of bold clothes were taken, punk and heavy metal inspiration was also showing itself in fashion. In this sense, '80s fashion had a very maximalist style. Especially, if you have a certain musical taste, '80s aesthetic clothing fashion is just for you! You can get your own unique style with a mix of old and new trends. For this, you need to get to know the 80's and aesthetic clothing perception more closely. Here are some important dresses of the time:
Mini Skirts
Jelly shoes
Mom jeans
Stripes
Over-sized tops
Neon Clothing
Here! You can see all the aesthetic clothes. Nowadays, many people especially women wear these clothes and show their own style!
70'S
The fashion of mixture! The 70s are known as a year that brings together the culture and clothing styles of different years. The newfound nightlife has started to create more unique and stylish clothes in people's lives. Vogue magazine, the heart of fashion, has summed up the year for the 70s fashion world by saying that "There are no rules in the fashion game now". In this year, Aesthetic outfits ere born with unique ideas. It managed to create a bridge between hippie and retro clothing trends from the 70s, 1950s, and other years and the disco eras. If you want to adapt to the aesthetic clothing fashion, here are some clothes you will learn from 70s fashion:
Midi skirts
Monochrome clothing
Over the knee boots
Platform shoes
Feathers
Denim dresses
Nowadays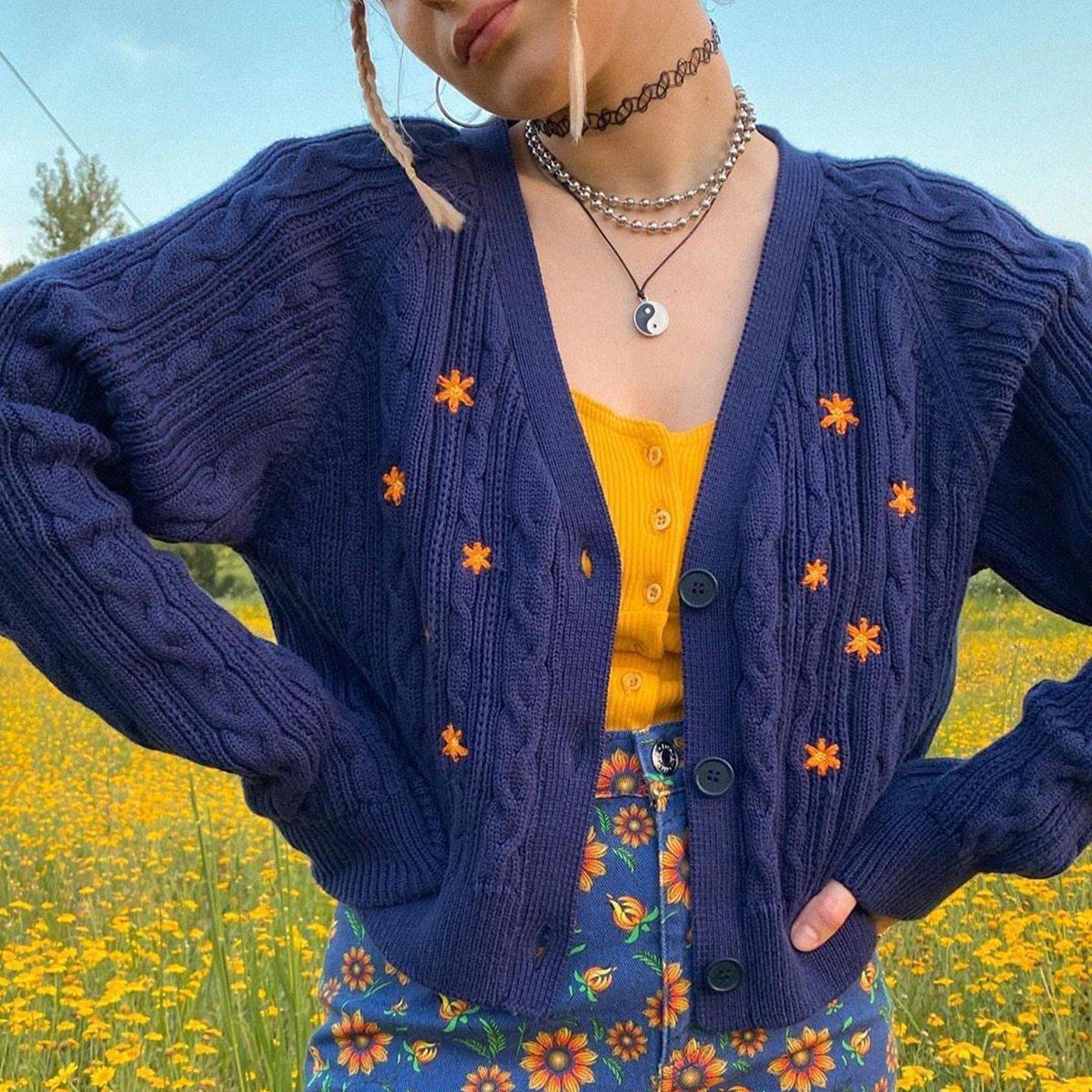 Nowadays, there is a system without rules in terms of fashion. Even crop tops, which are the fashion of recent times, have kept up with the aesthetic clothing fashion. Nowadays, you can follow social media phenomena and be inspired by their different styles. By adding minimalist accessories to your clothes, you can add the difference to your clothes. Just because you have a sporty style doesn't mean you will always wear sneakers. You can also match shoes of different styles to your clothes.
Where Can I Buy Aesthetic Clothes?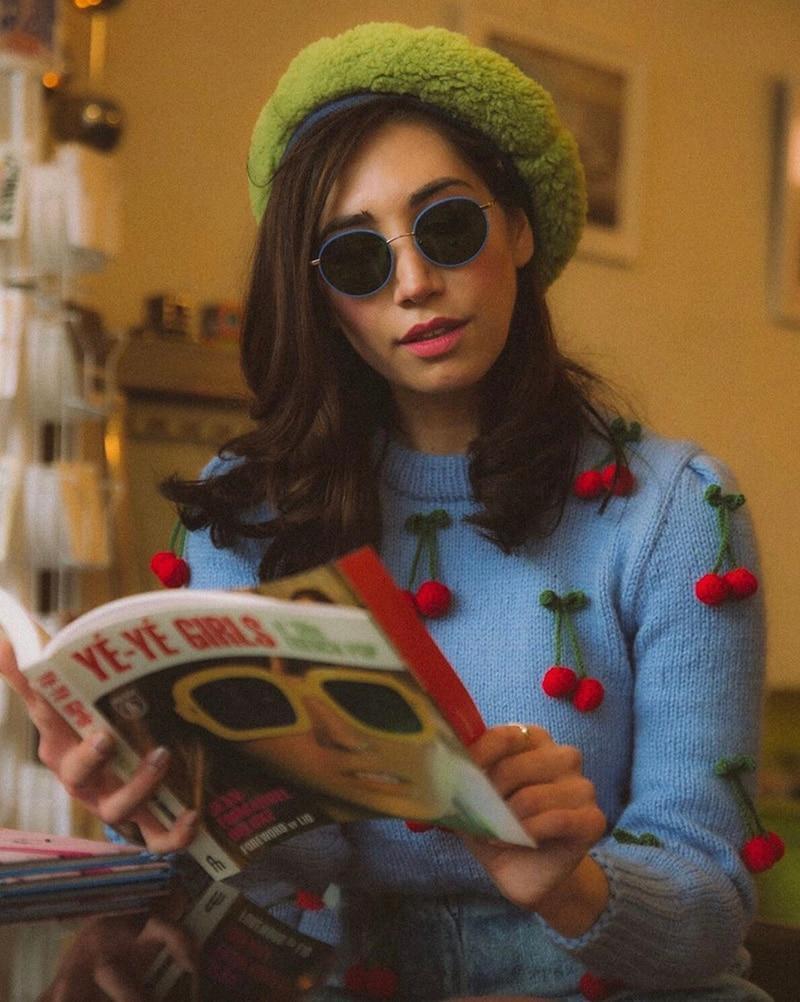 New clothes ... The most special pieces of your wardrobe ... Well, what to do in style change? It is considered as not available in all areas due to the aesthetic dress style. On t he contrary, there are aesthetic online store where clothes with this style are sold like Cosmıque Studio. You can shop from these sites as well as from different sites. All you have to do is to match the aesthetic outfits the look of your clothes.
Now you can dress in harmony with your lover. You can create your own aesthetic clothes version. Don't need too many searches for the clothes, just find and use them with different clothes. Winter, Summer any season doesn't matter choose your clothes and walk on the street with your sparkle.
The aesthetic online store does not offer a canonical system. You can find every piece, innovation and unexpected designs in these aesthetic clothing store and other stores. For aesthetic perception, you need innovative styles that you create, not overly expensive clothes. Keep your eyes on fashion! You will not be able to guess what it will offer you. Also, do not miss the discounts at certain times of the year!
1- PLAID WOOLLEN LUMBERJACK SHIRT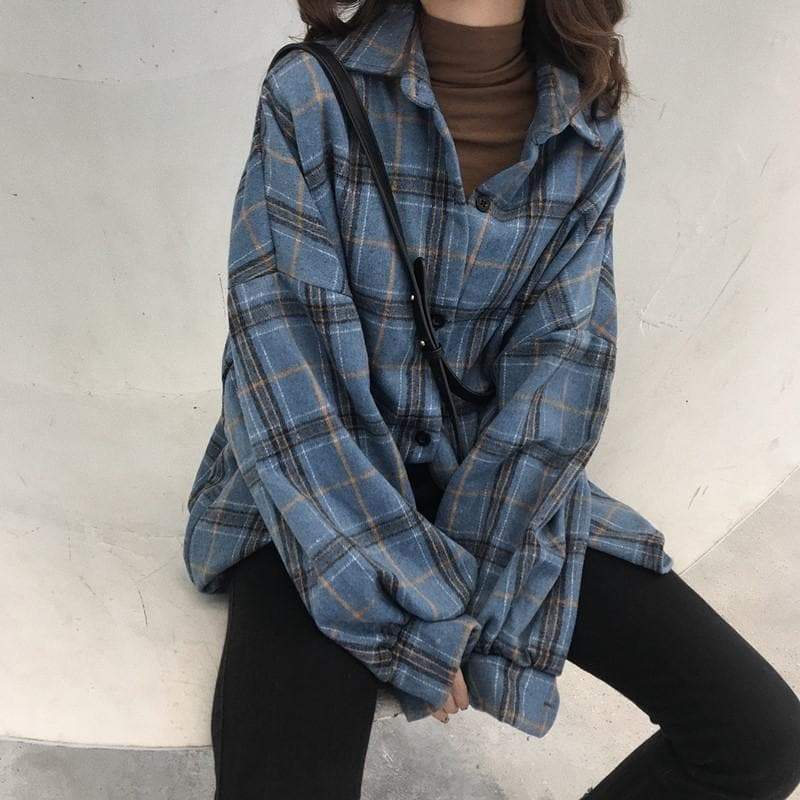 2- VINTAGE CORDUROY DELUXE SHIRT