HOW DO YOU BECOME AN EGIRL?
Posted by Yamourii on Apr 24, 2021
---
What is an Egirl?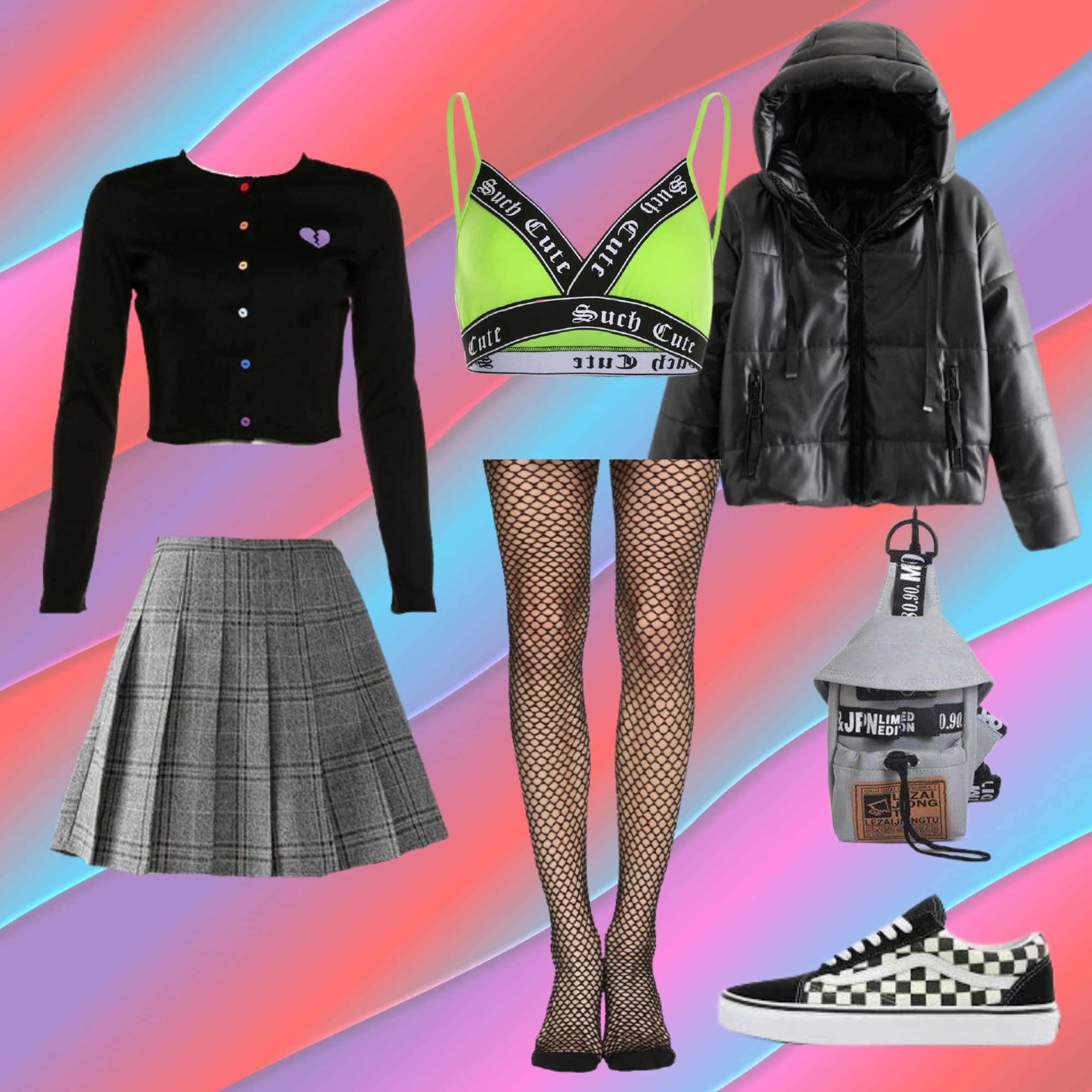 1. VSCO GIRL BLACK HOODED PUFFER JACKET
2. SCHOOL GIRL PLEATED MINI SKIRT
3. SEXY GREEN V-NECK CROP TOP
4. EDGY BROKEN HEART BLACK CROP TOP

To summarize egirl for you briefly; We can say that cute gamer young girls who live an online life connected to the internet. First of all, these e-girls, which appeared in 2009, can be considered as a subculture of Emos. Over time, with many social media platforms, especially TikTok, has become very popular in a short time and we are sure to continue to be a trend for a while. If you are new to these things, let's take a look at how you can become an egirl.
How does an egirl look?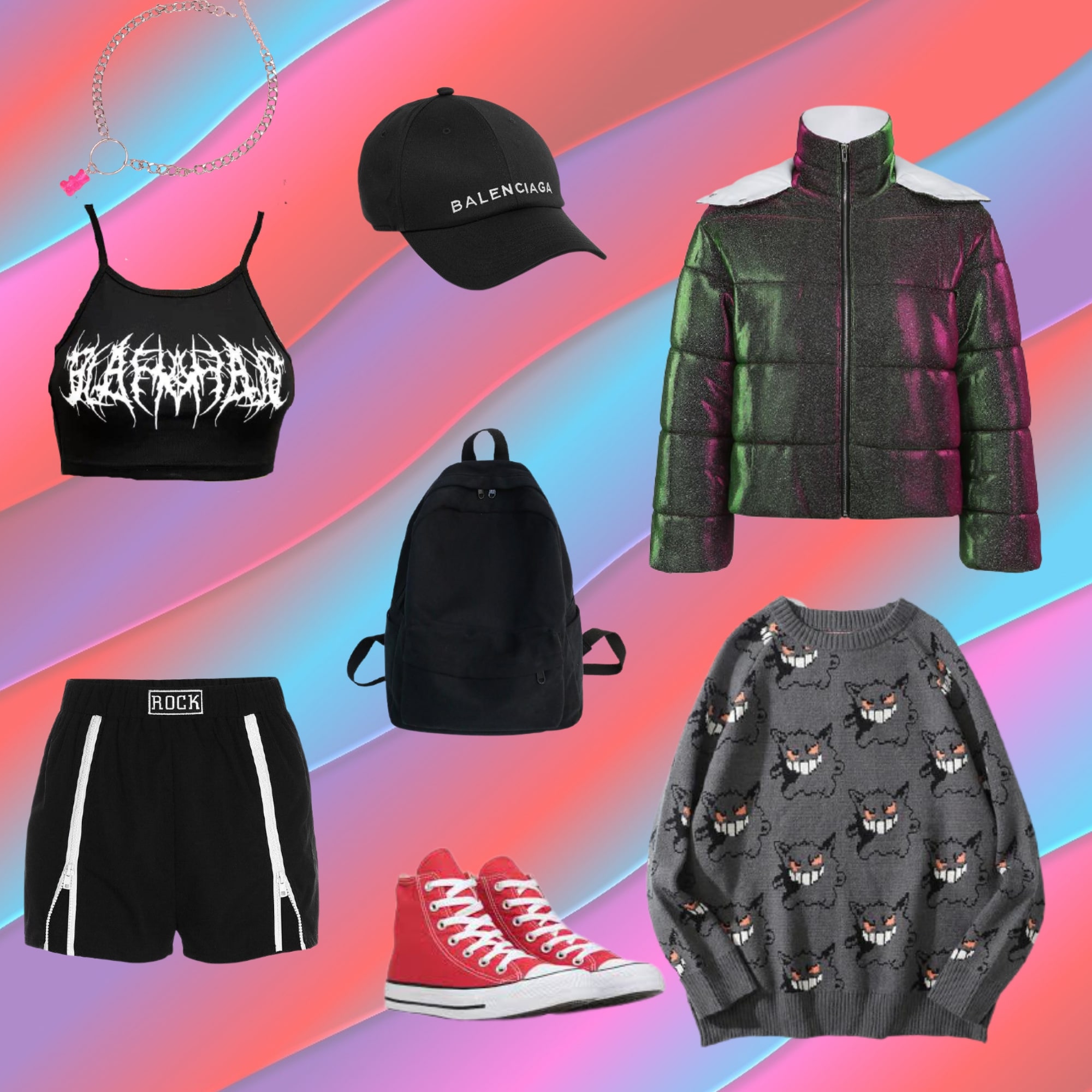 1. EGIRL GLITTER REFLECTIVE PUFFER JACKET
2. SEXY GOTHIC BLACK CROP TOP
3. HARAJUKU BLACK GENGAR POKEMON SWEATER
4. Y2K ZIPPER ROCK BLACK SHORTS

With their popularity on TikTok, e-girls are becoming the new it-girls and they are getting a lot of attention in this new layout.
If we make an evaluation based on their appearance, they usually prefer remarkable vivid colors instead of their own natural hair colors. If necessary, they wear fun wigs for each other. There is not much limit in make-up. While providing this with an extra color that is mainly black and sometimes contrasting with it, they also create an extraordinary and cute makeup with various face tattoos. As a complement to this image, they use all kinds of piercings and similar jewelry that will make them look sexy and rebellious. So for an egirl, being sexy, beautiful, attractive, rebellious and unusual is the golden rule.
How to dress like an egirl?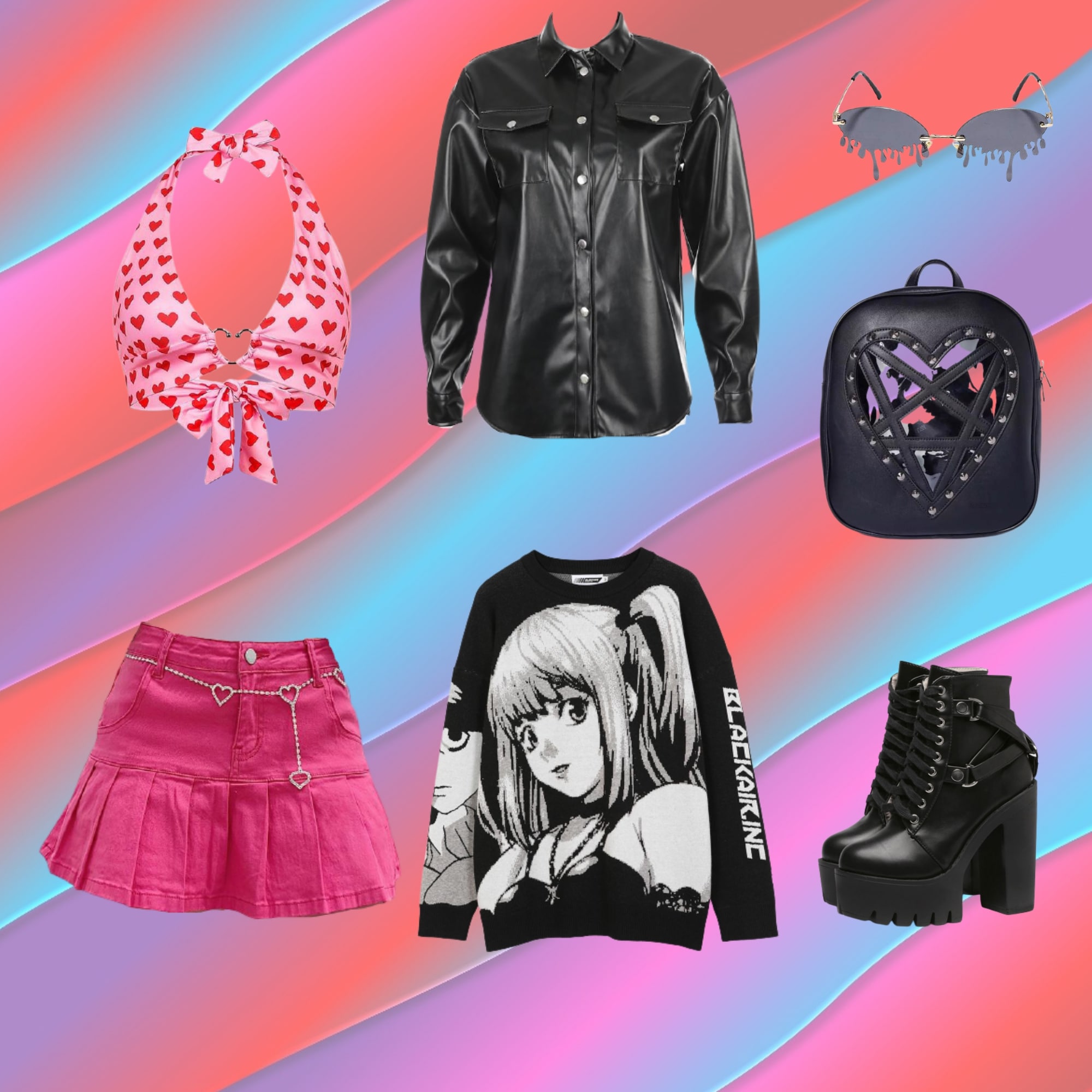 1. HARAJUKU GRUNGE BLACK ANIME SWEATER
2. EGIRL PU LEATHER BLOUSE JACKET
3. KAWAII HEART BUSTIER CROP TOP
4. SOFT GIRL PLEATED SEXY MINI SKIRT
5. EDGY BLACK PU LEATHER HEART BACKPACK

The favorite genre of e-girls is Japanese culture, especially K-pop and anime. First, identify all your favorite anime characters. Not only that, but the characters you love in the games you play, or the bands you enjoy listening to will greatly determine your style. Remember that egirls are also fangirls.
And then you should add lots of different anime printed clothes to your wardrobe. Collect items such as the games you play etc. all your favorite characters and especially the characters you believe reflect you, such as sweaters and t-shirts. For a sexy and feminine look, mostly choose mini skirts and fishnet stockings or over-the-knee socks.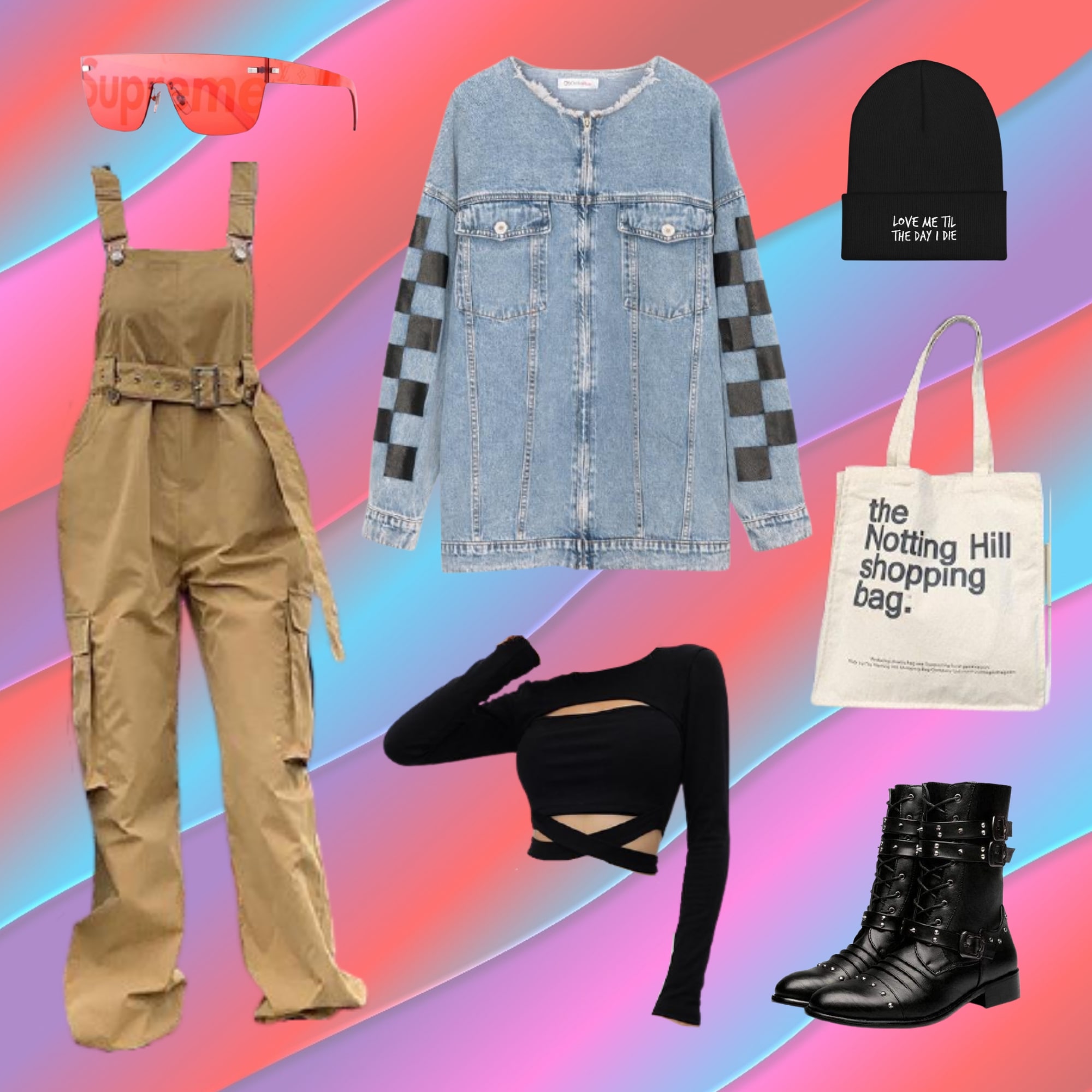 1. GOTHIC CRISS CROSS CROP TOP
2. INDIE AESTHETIC ZIPPER DENIM JACKET
3. GOTH STYLE CARGO OVERALLS
The most preferred parts of egirl aesthetic clothes are the ones with transparent and lace details. When it comes to sexiness, there are two features that should be in an outfit. Other than these, never hesitate to wear patterns. Hearts, polka dots, plaids, writings and tiny animal figures are the protagonists of egirl aesthetic fashion.
Like kawaii aesthetic, you can take advantage of pastel goth aesthetic, soft grunge aesthetic, edgy aesthetic clothes. For egirl's aesthetic style, we can call it a beautiful mix of all these beautiful styles.
What to buy for egirl accessories?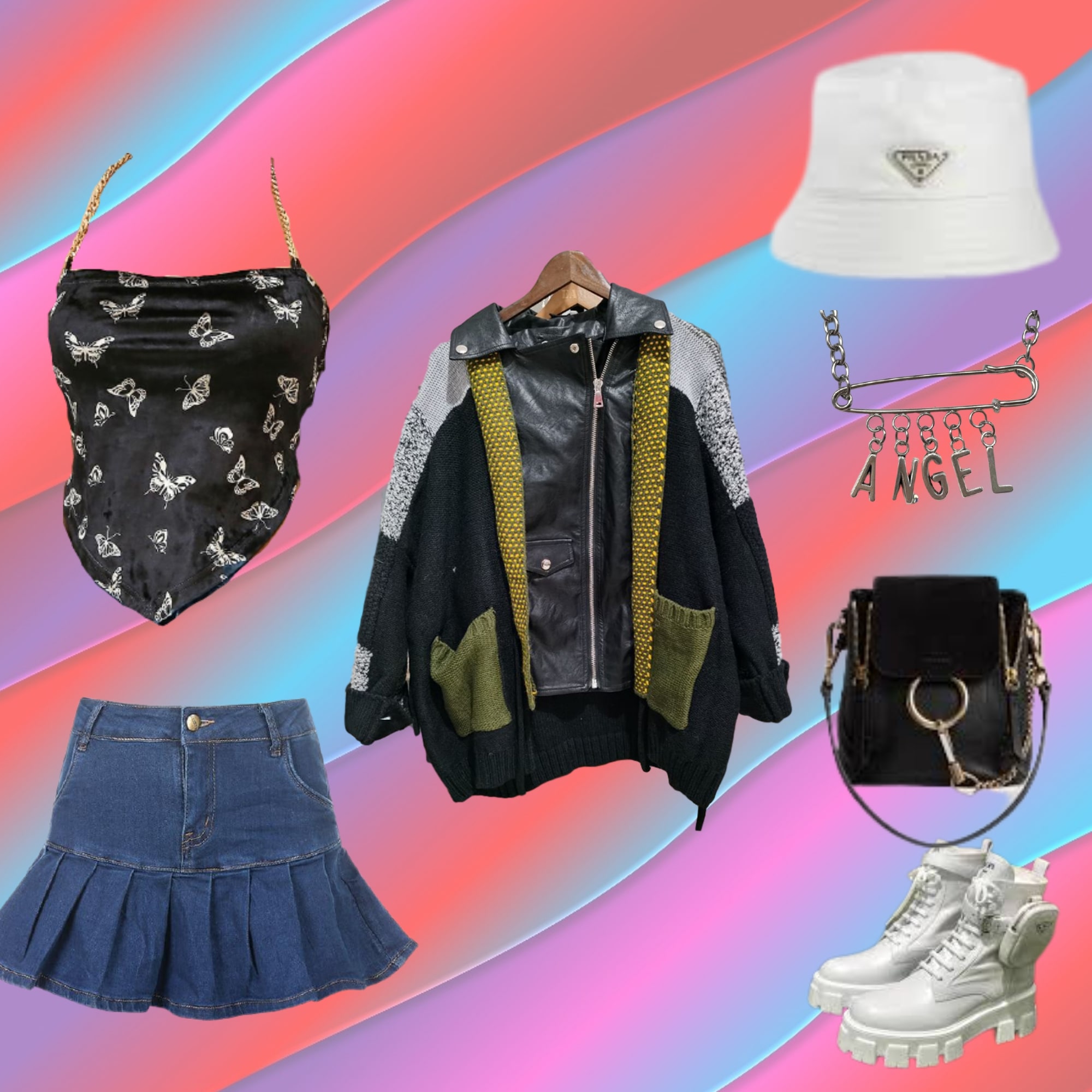 1. BUTTERFLY PRINTED BACKLESS CHAIN CROP TOP
2. EGIRL STYLE DENIM MINI SKIRT
3. EDGY BATWING SLEEVED PATCHWORK COAT

Egirl's aesthetic accessory choices are quite diverse, just like outfits. In our opinion, the accessories that best suit the egirl aesthetic look are grunge accessories. Chain detailed, cross-linked, string, choker models are the most used necklaces. Piercing style cartilage earrings, 3-and-5 rings will complete your egirl style.
When it comes to shoes and bags, it actually depends on you. If you want a more casual look and a comfortable style, you can of course wear sneakers, cloth bags or leather backpacks. For more sexy and femininity, high-heeled boots, mini shoulder bags are the products that egirls can choose.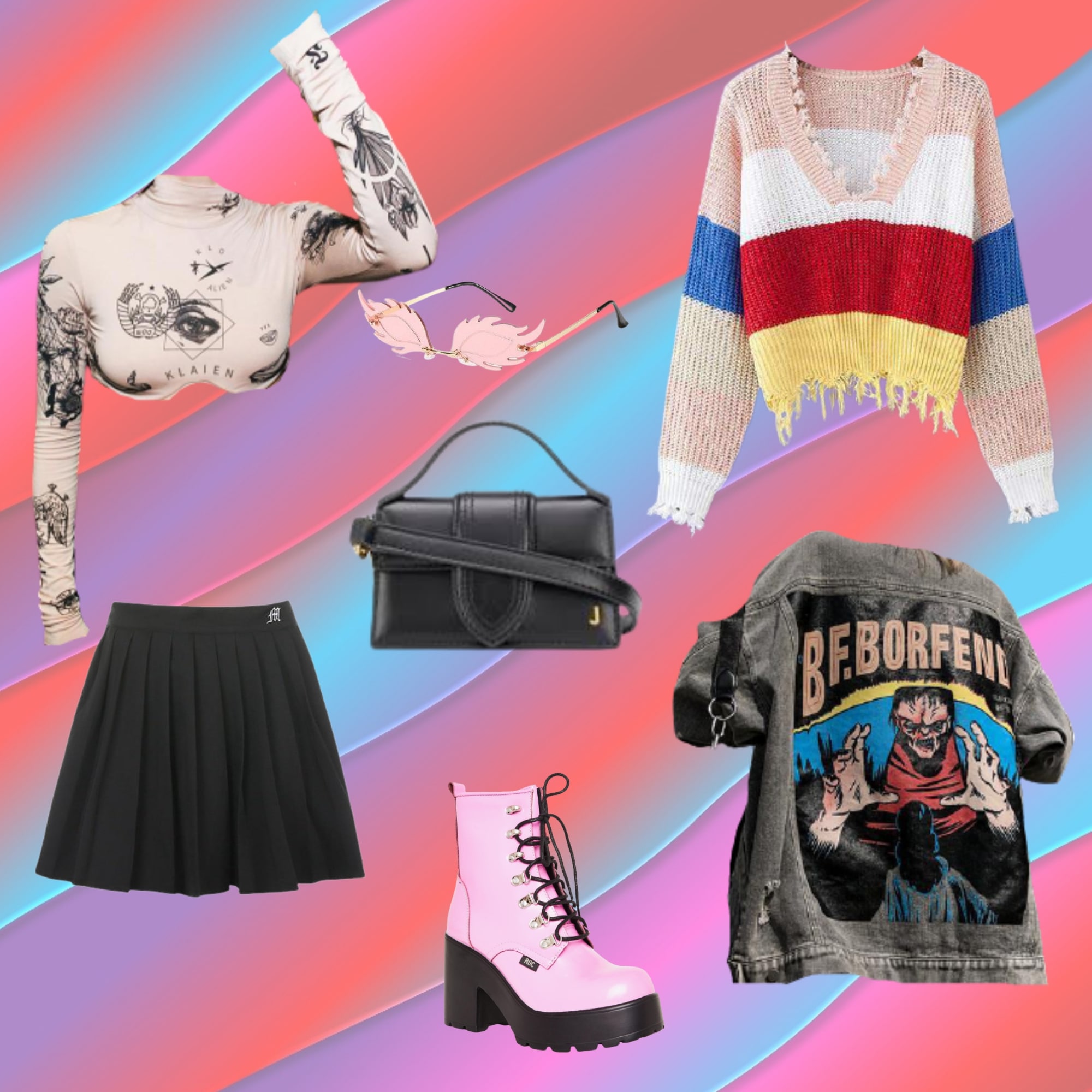 1. AESTHETIC PRINT SEXY EGIRL CROP TOP
2. SEXY BLACK TENNIS MINI SKIRT
3. RAINBOW STRIPED PULLOVER SWEATER
4. DEMON PRINT DENIM JACKET

As a result, in order to be an egirl, you have to master many styles and create your own style by combining parts that suit your tastes and character. While doing this, don't forget to watch lots of anime, listen to k-pop music and play lots of games and be online! Take care of yourself and follow us on instagram for more, to talk about a new style on the next blog!