Fairycore 101: The Only Guide You Need
Posted by Yamourii on Mar 10, 2022
---
Fairycore aesthetic, or faecore, as it is known, fairywave is an internet trend that has become popular lately. Looking like a fairy is an frequently followed by those who want to dress like them. Who can blame a younger generation who, with the pandemic, changed the boring reality of our lives to the magical lives of fairies?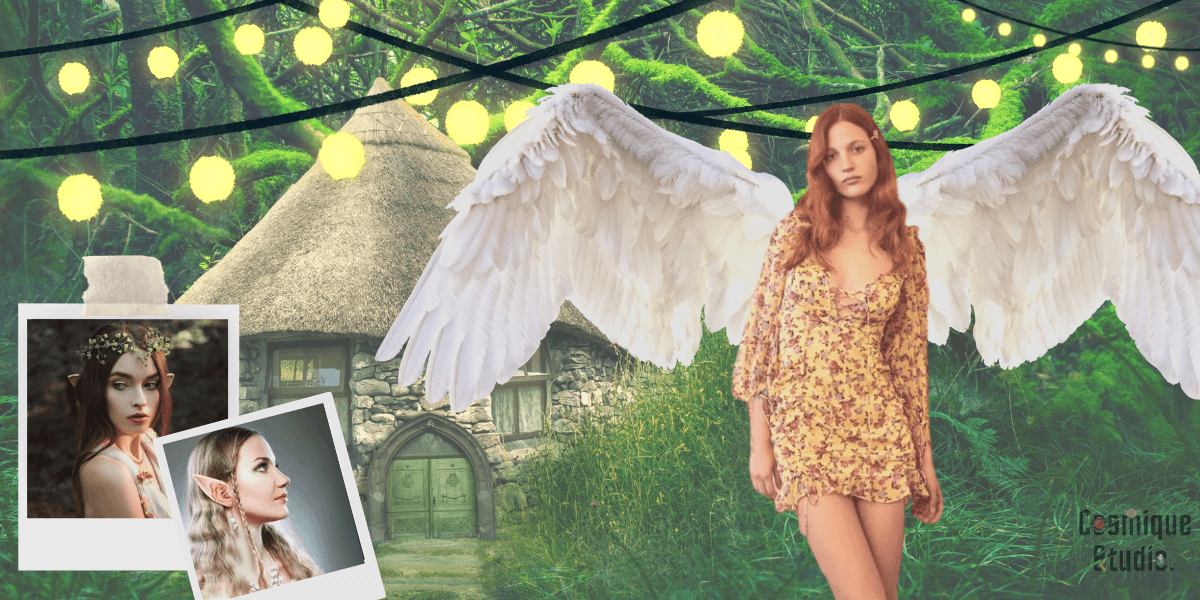 Let's take a closer look at this magically beautiful aesthetic trend that started with Tumblr, continued with Tiktok and recently took over Instagram.
What is Fairycore?
A style that can be preferred mostly in mild seasons such as spring and autumn; which includes all pastel tones that nature contains and the living creatures related to them. It is an aesthetic that embraces other forest materials such as trees, moss, mushrooms, natural stones, along with many cute animals in the forest such as butterflies, fluffy rabbits, gazelles and frogs.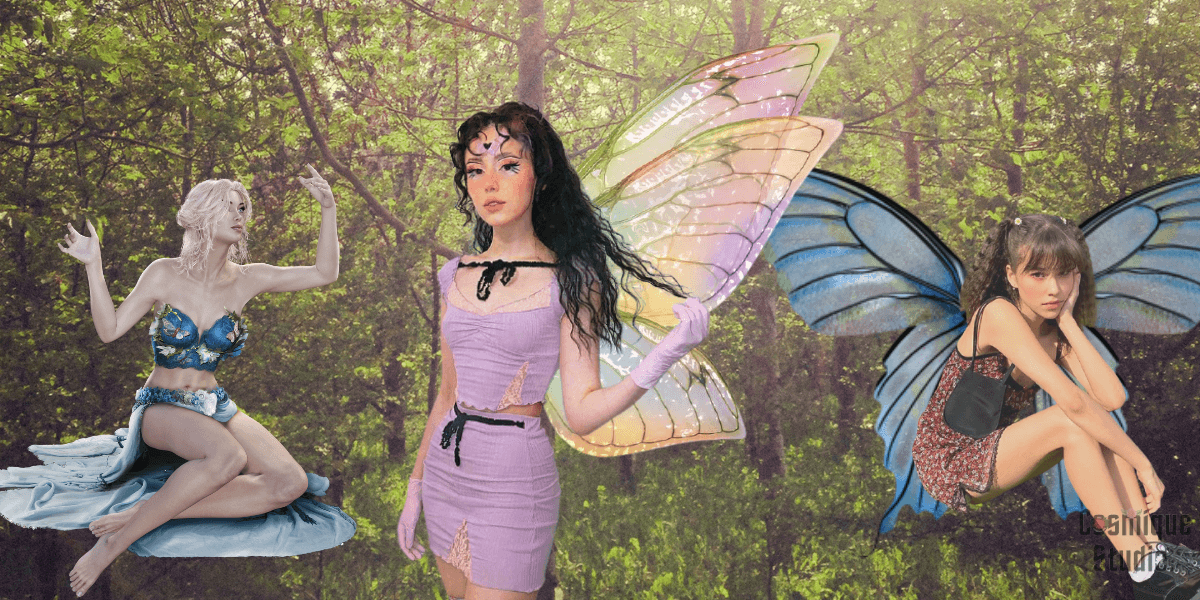 The simplest thing to do to understand what Fairycore means is to do a little research on fairies. Fairies, who lead a life respectful to nature, are almost a part of it and dance in great harmony with mother nature. As they float around in all their beauty, the goodness and love within them are scattered everywhere. All their possessions and actions are always magical and healing in a way.
Is Cottagecore and Fairycore the same?
We realize that many people find it difficult to find the differences between cottagecore and fairycore. Yes, you are right, they are both very similar aesthetics, but there is a very obvious difference to distinguish the two from each other. While Cottagecore are the nature-loving vintage folks in our world, Fairycore are magical fairies living in the woods, maybe in a parallel universe. As they both lead lives in harmony with nature, of course, their clothes can be similar. At this point, you can assume you're lucky. Thanks to the different aesthetic styles that are similar to each other, you have more clothing alternatives and you can use your own creativity to make a distinction. In summary, for fairycore, you can make your appearance compatible with faecore aesthetics by adding a mystical air to all your attitudes and outfits.

What to wear for a Fairycore?
Although there are many different fairy styles, we can say natural fairies and extraordinary fairies if we separate them under two main headings. As you can understand from their names, natural fairies are fair hair with little make-up, no manicured and barefoot, while the fairies we call extraordinary are fairies with huge buns, dark make-up and fluffy dresses. It's just that these two species live in a special harmony with nature no matter what.
In fact, your options are not as limited as you might think. Of course, with the predominance of pastel colors; You have many options such as mini skirts, crop tops, bodycon dresses. You can do this with natural earth tones or you can do this by using other pastel tones such as striking green, pink and yellow in nature. You can also opt for floral or mushroom patterns, puff sleeves and midi-length skirts and dresses used in cottagecore aesthetics. Transparent blouses in patel tones, flare long sleeve blouses will be the savior in many combinations. You can get a more mystical look by choosing some of your aesthetic clothes from light glitter or silvery ones.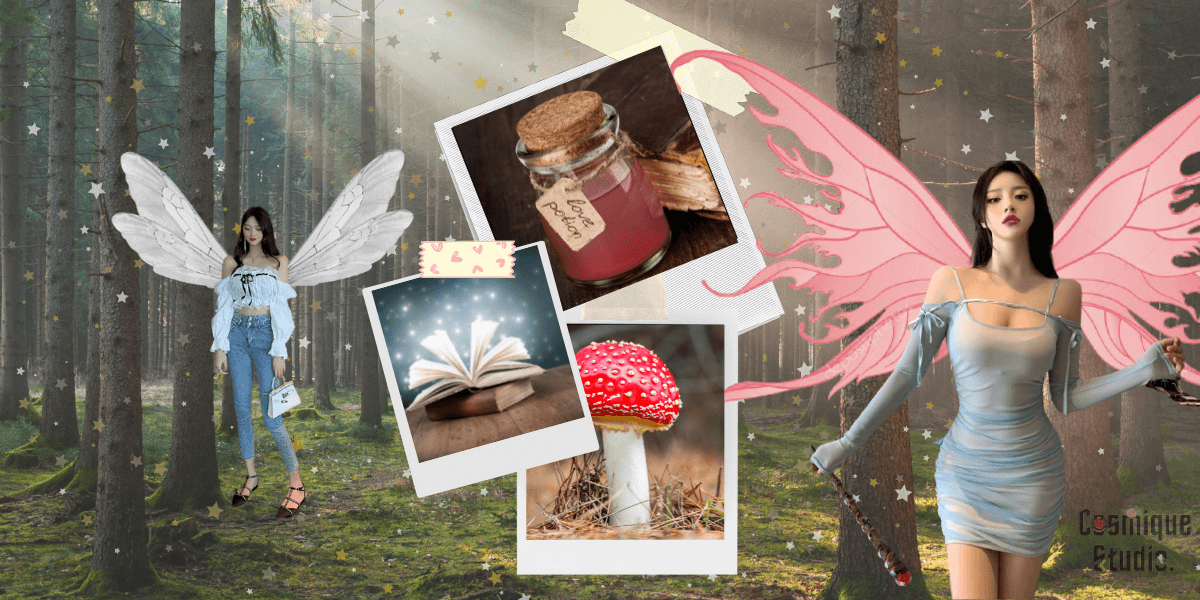 Necklaces and rings made of moonstones and crystals that you can combine with all outfits will be your most beautiful accessories. You can get a full fairywave effect by choosing fairy wings and magic wands rather than accessories such as bags and shoes. If you're going to be a fairy, you don't need to carry a bag with you. If you are not comfortable with barefoot, you can complete your combination by wearing flip flops or sandals.
How to adapt the Fairycore style to your daily life?
Today, although everyone can dress and live freely as they want, you may not always be able to experience cosplay styles such as fairycore. At school, at work, at some different events, there are rules that we have to follow, sometimes by sacrificing our own pleasure. Although such situations are annoying, we cannot always find a solution. You may think that you will not always wear Fairycore aesthetic clothing in your daily life, but we have a very easy and fun solution for you. After you do your hair and makeup, you can go out and get things done in a mini denim skirt and a mushroom-print crop top. And when it comes to fairycore, you can edit the photos you take in an environment such as a tree, park, or forest with some apps and carry your fairycore love to your social media accounts such as instagram, pinterest, tumblr. All you have to do is play with the colors of the photo and add some sparkle with a little polaroid effect. Maybe it's to make your photo ready to share by adding a wing and tiny magic wand.
How do you do Fairycore makeup?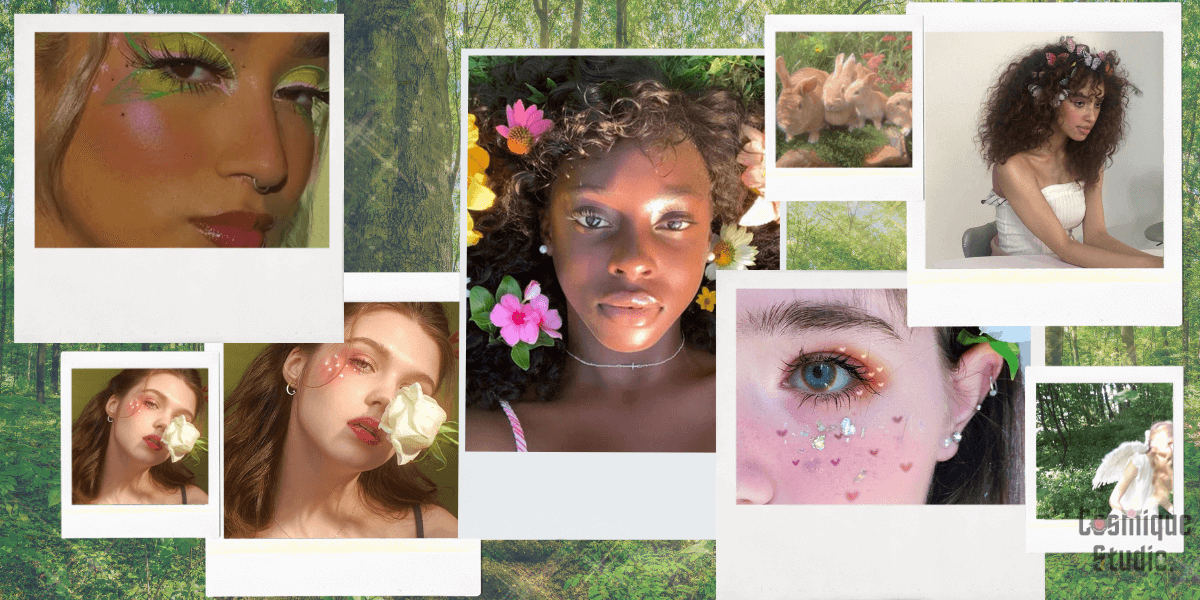 There are several different styles for Fairy Makeup. It is possible to divide it into three: plain, remarkable and exaggerated. You can make a very simple make-up with a light skin make-up, lots of highlight and swept eyebrows. Adding tiny details will personalize your makeup. It can be considered to make fake freckles or to draw colored thin eyeliner. A more multi-colored make-up should be preferred as a striking make-up style, maybe you can make it more unusual by adding a little sparkle. Exaggerated make-up, on the other hand, is a make-up consisting of a full-coverage foundation, intense eyeshadow, contours and highlights, unique false eyelashes, permanent spirit and lip glosses.
No matter which make-up style you choose, the make-up you will apply with the right methods will be good for you and will be one of the most important steps of your faecore aesthetic appearance.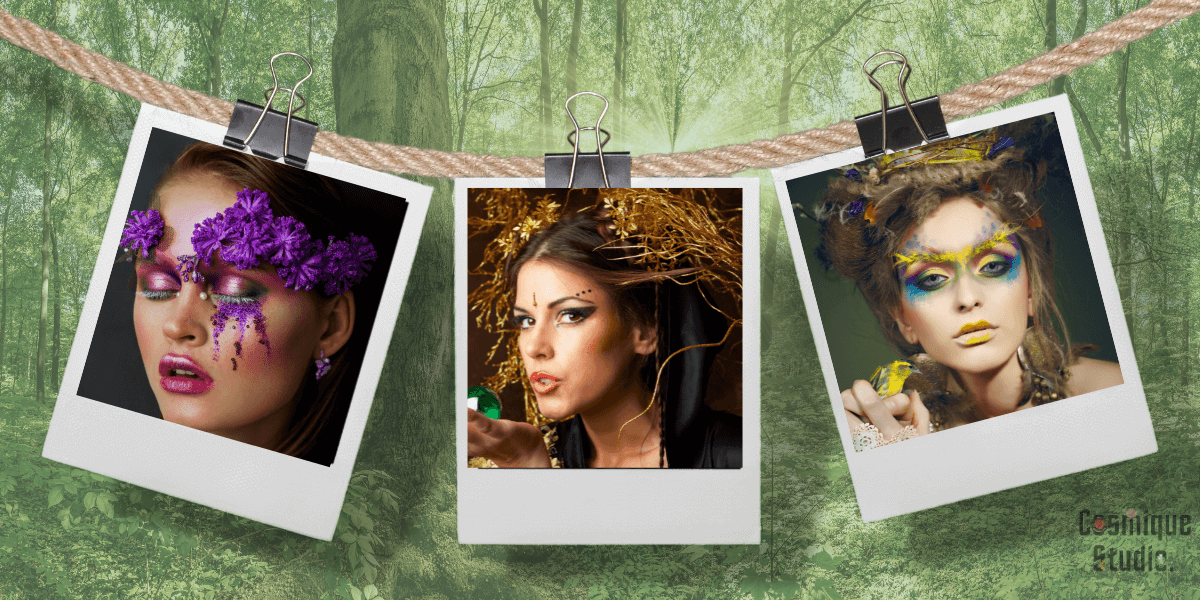 To get more inspiration about Fairycore and find your own style, you can start by adapting the images you particularly like from Pinterest from your own closet. Where your closet is not enough, Cosmique Studio clothes will be waiting for you. Share with us what you think about Fairycore and you can write your questions as comments. See you on the next blog about another new trend!
If you like this blog, we believe you'd be glad to read our cottagecore aesthetic blog.