Cosmique Studio is the most visited online aesthetic clothing store
Jul 15, 2020
---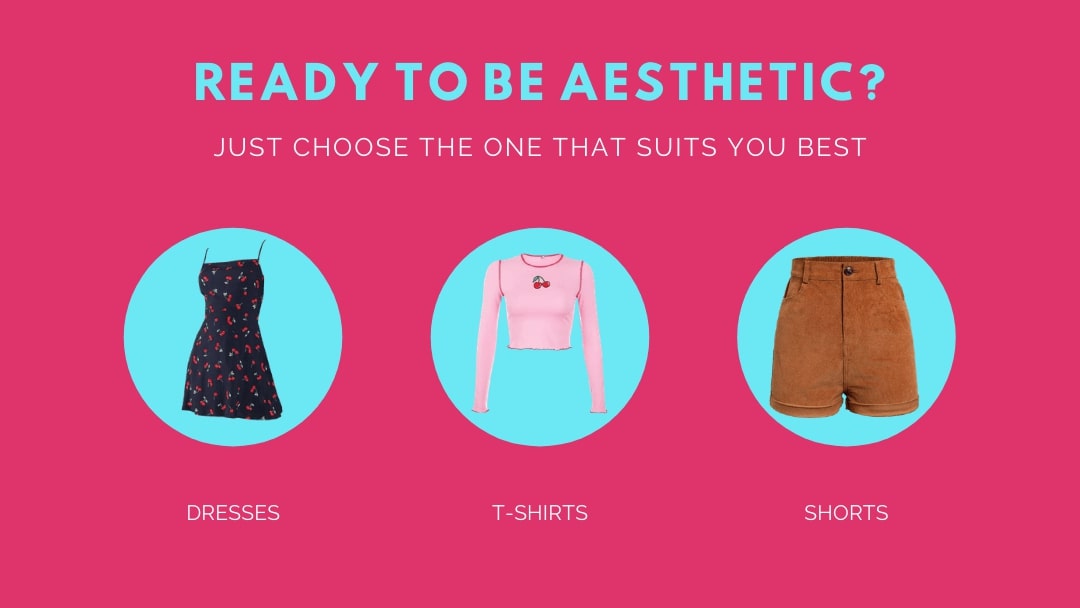 Thanks to the change in the definition of fashion and the power of social media, people got the chance to dress freely. In this way, new clothing subcultures emerged. Aesthetic clothing is one of the most popular of them.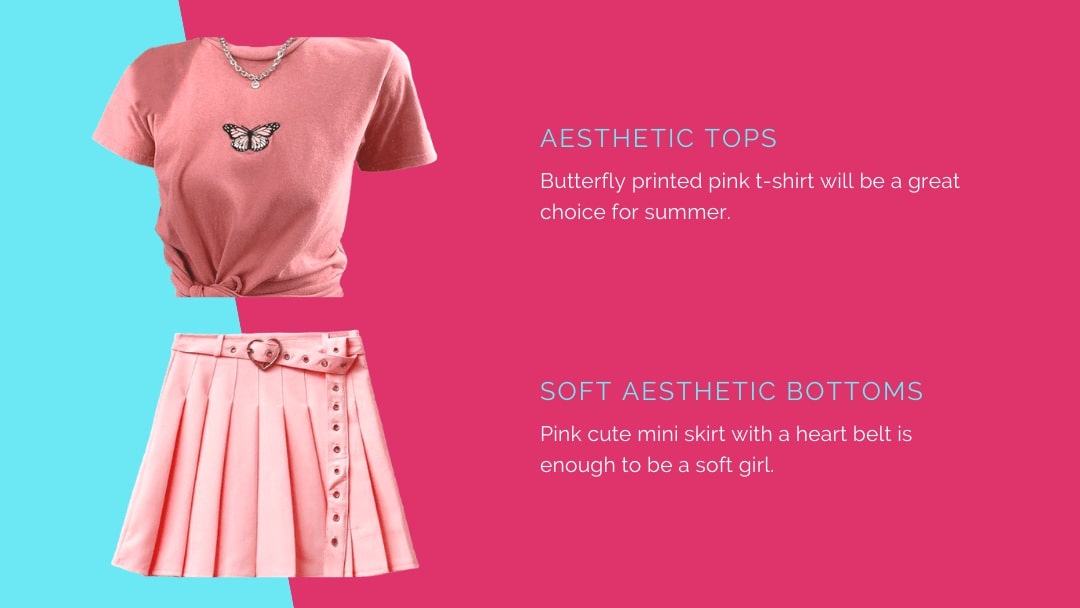 As Cosmique Studio, we are proud to be the pioneer of this style since 2015. For the last 2 years, we have been designing and producing products according to your requests intensely. We mostly design products for young girls and middle-aged women. But we did not forget about men. For this reason, we have a men's collection, and if you are a man or you want to buy clothes for your boyfriend in the aesthetic style, you can visit our "men clothing" collection.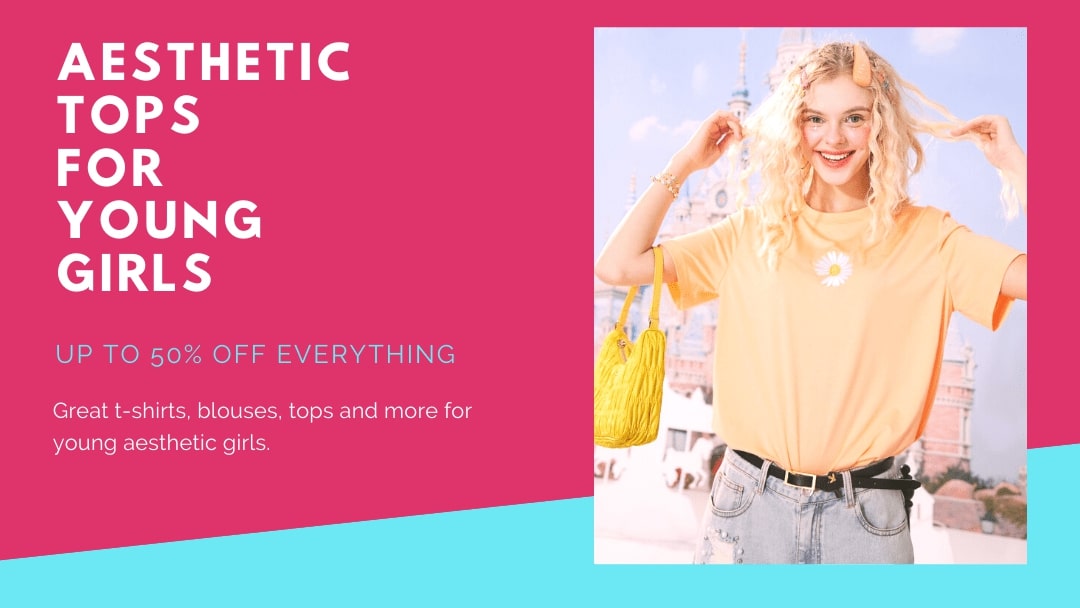 Did you know that women shop more online than men? And we are as 2 designer women, we are happy to sell clothes according to our fellows!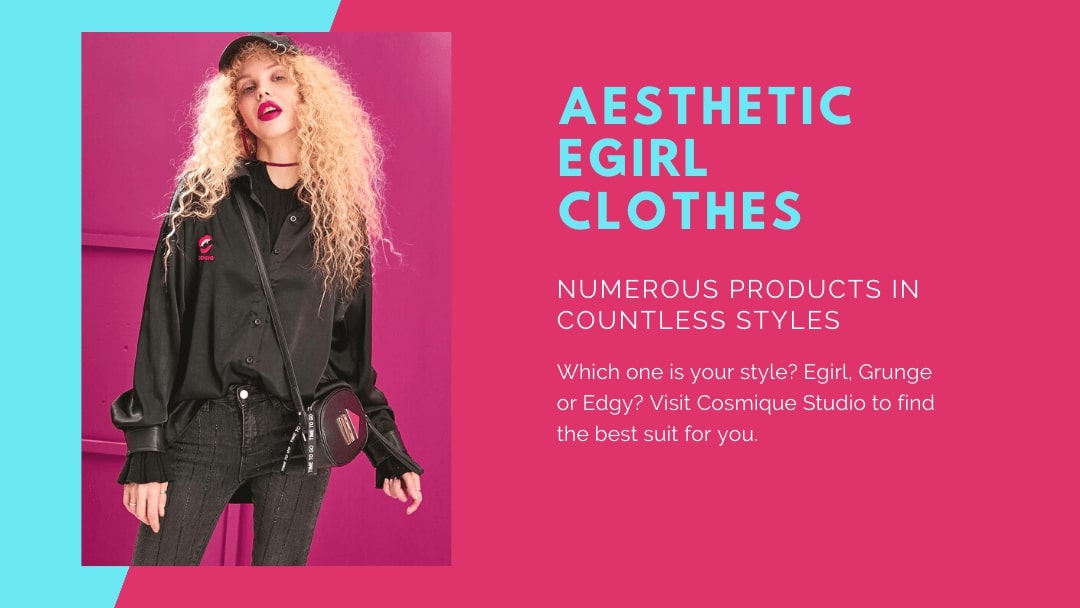 SO WHY "AESTHETIC CLOTHING" ?

In fact, we don't just sell clothes in this style. We have products in many different styles. We also have clothes in Grunge, Egirl, Kawaii, Soft Girl, Edgy, Cute, Rainbow, Vsco, 80s 90s Vintage, Retro or Korean and other styles. But we spend all our power in the aesthetic style. Why? Because we love! We love to dress in this style and we love live in this style!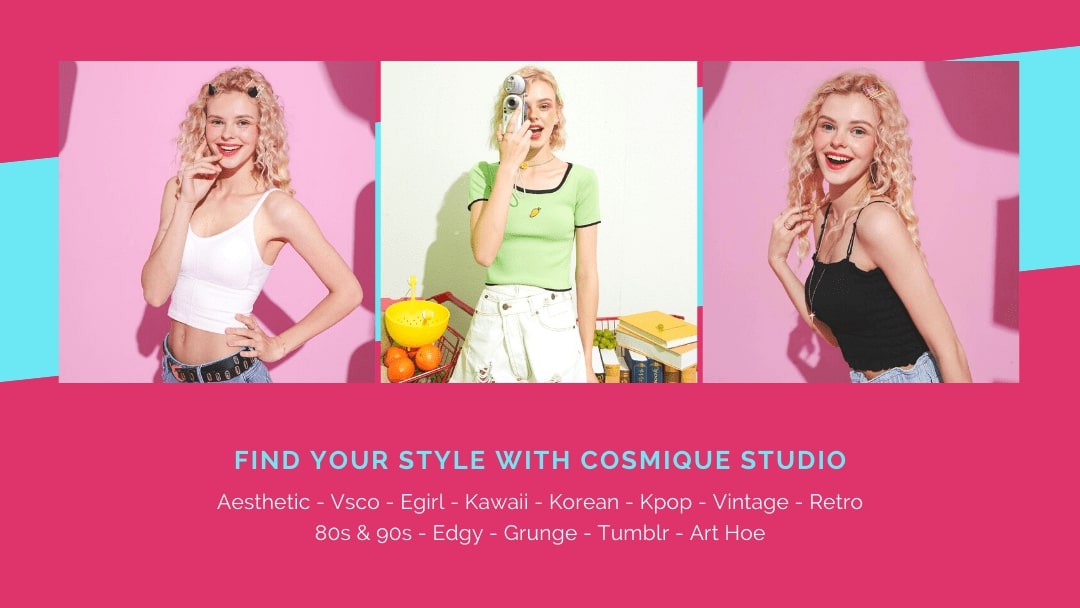 HOW DID WE BECOME SUCH A POPULAR STORE?

In fact, we did not have many customers when we first set up our store. We had mostly customers from America and England. Thanks to what our customers at those time wrote about our store, many different people recognized us. Especially the articles shared on Pinterest, Instagram, Youtube, Reddit, Quora and other social media were really important for us. In this way, we have become a huge family over time. We currently have customers from all over the world. I'm not kidding, it's really everywhere.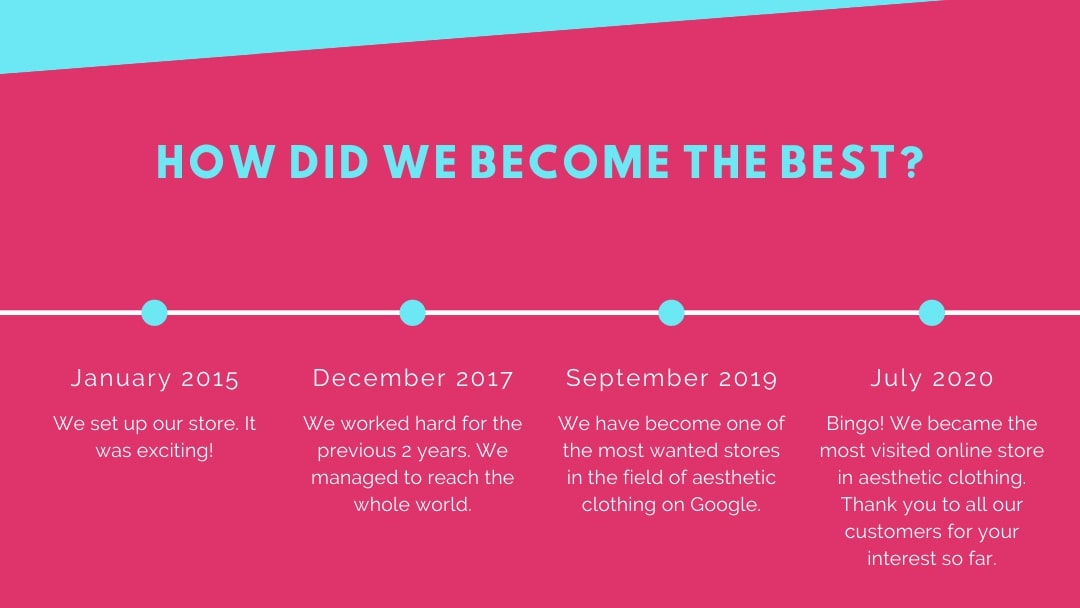 We have customers from Madagascar, Hawaii, Papua New Guinea, Islandia, Japan, New Zealand and other small places. We shipping products to these places and more for free of charge. Maybe we are loved because of free shipping, why not? :)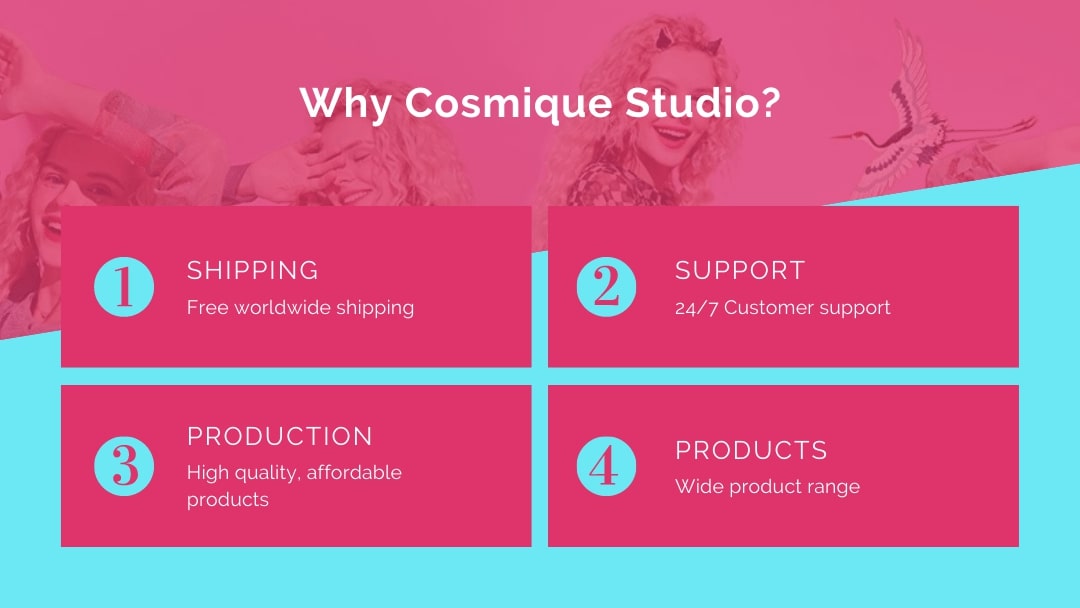 Being in such a wide area makes us really happy. The intense interest from you allows us to work harder and produce new things. Cosmique Studio is became the most visited online aesthetic clothing store in 2020. We plan to achieve the same success in 2021. We work hard for this.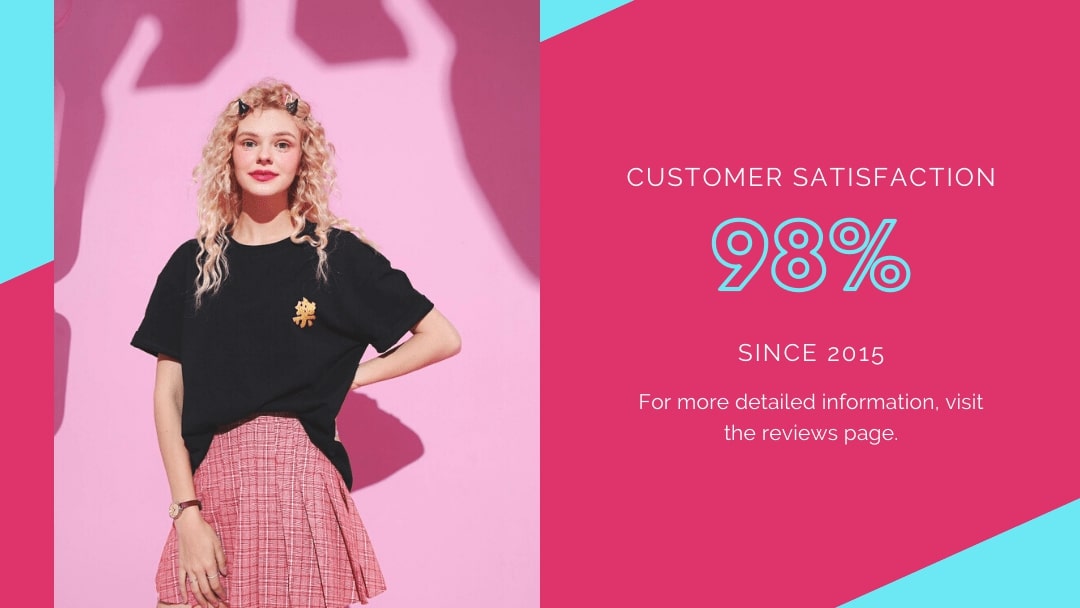 SO WHY SHOULD YOU SHOPPING FROM US?

Because we offer our customers the best aesthetic clothes at the most affordable prices!

• Our prices are so affordable than competing stores. We do not provide high-budget advertisements, so we can determine the price of our products more appropriately.

• We produce our products with high quality. We never compromise on quality.

• We provide 24/7 customer support. We respond to customer mails within 1-3 hours at the latest.

• We attach 100% importance to customer satisfaction. We no have any customer whose problem has not been solved. No matter what happens, we always care about our customers' problems.

• We offer fee shipping to the whole world. It does not matter the country and region, you can order anywhere. And we are happy to help.

• We make seasonal discounts. If you can't buy the product you want right now, visit our store from time to time and enjoy the discounts.

• We give you a great choice with more than +1200 products. There is no other store with as many products as ours.

• We offer products in all popular styles. Be sure, If you cannot find a product you are looking for in our store, you cannot find it anywhere else.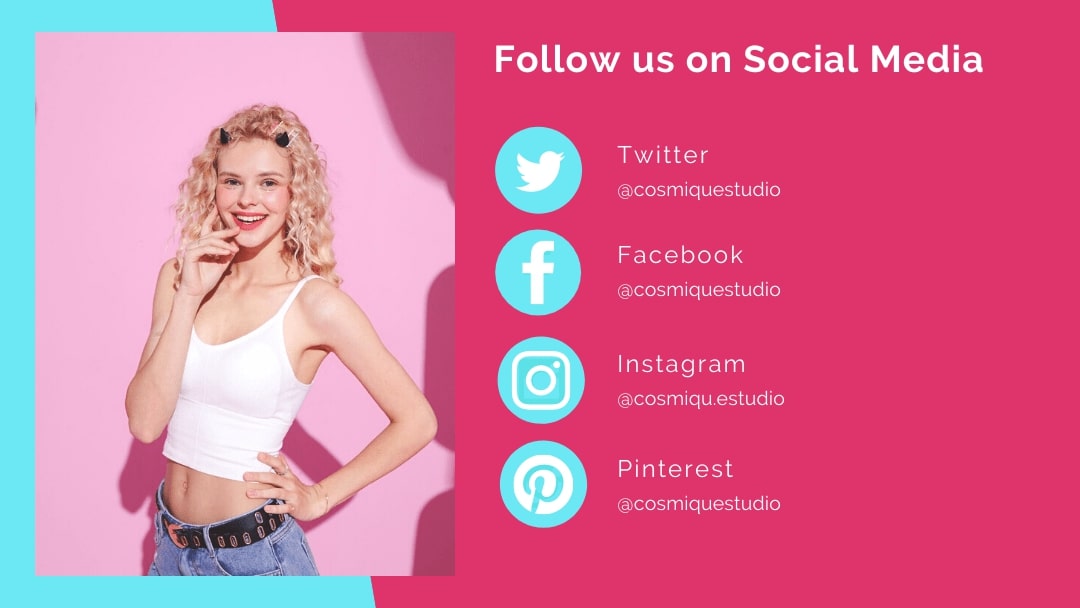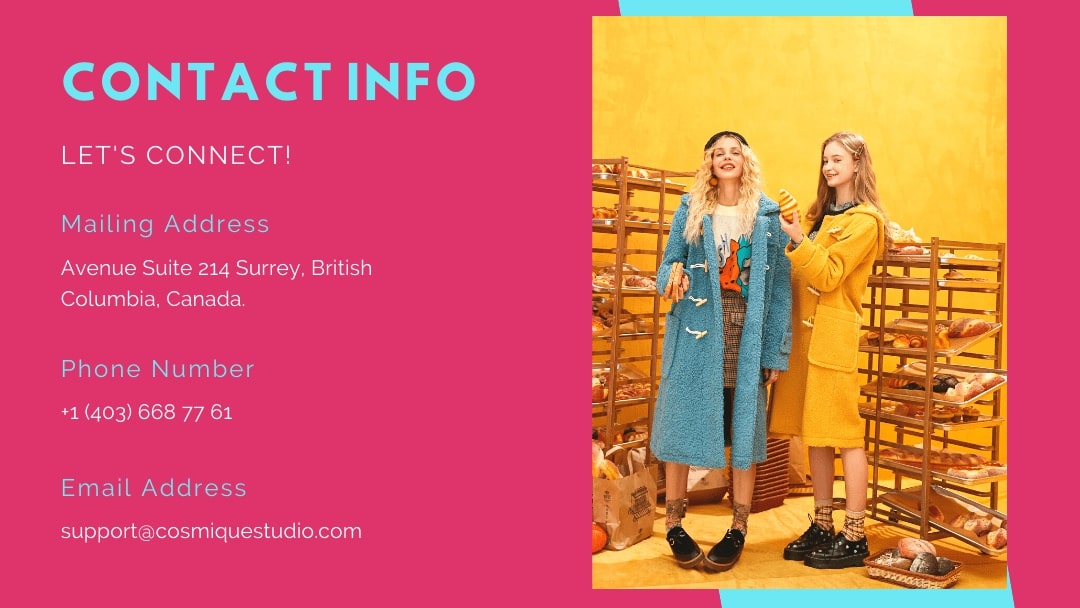 Cosmique Studio
Caitlyn