AESTHETIC TRENDY SUMMER DRESSES
Posted by Yamourii on Jul 02, 2021
---
Although we plan to make different combinations and wear different skirts, shorts and blouses throughout the summer, we always go for dresses! I have no right to say a word to you on this matter, because so am I! For this reason, we have decided to tell you about the beautiful and unusual models that you can choose day and night, which will accompany you throughout the summer, and how you can combine them and create differences. Whatever aesthetic style you prefer, there are dresses in one way or another. We have a large collection of dresses where you can find different models suitable for all seasons. But as we approach the hottest days of summer, we have come to you as a solution to your efforts to create different outfits from Cosmique Studio's Summer Dresses.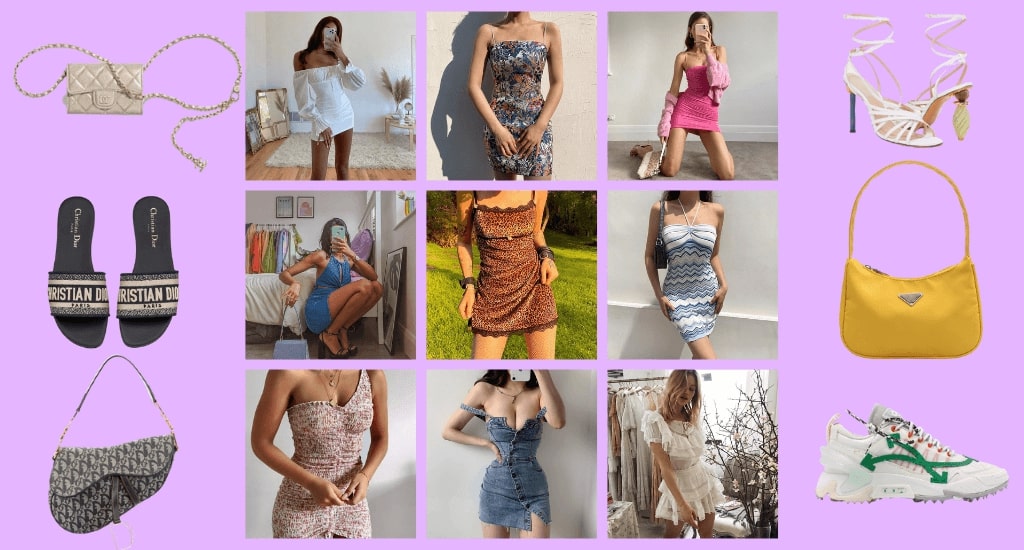 Dress means femininity, with her dress you can look feminine without adding anything. For this, maybe you can create a simple but stylish one by adding heels and a tiny baguette bag. Or, you can put all those feminine features aside and wear sneakers, wear a backpack or waist bag and get a much more comfortable and sweet style with an oversized sweatshirt. In fact, dresses are important clothes that can adapt to any environment with small changes. Every woman should have at least 3 dresses in different models and colors in her closet. You can wear it for special occasions, even for a cup of coffee with friends. But don't think of this as the little black dress I'm talking about. We are in favor of innovation and difference. Of course, a black mini dress will be the savior, but the important thing here is to go out of our mold and wear more daring pieces. That's what fashion is!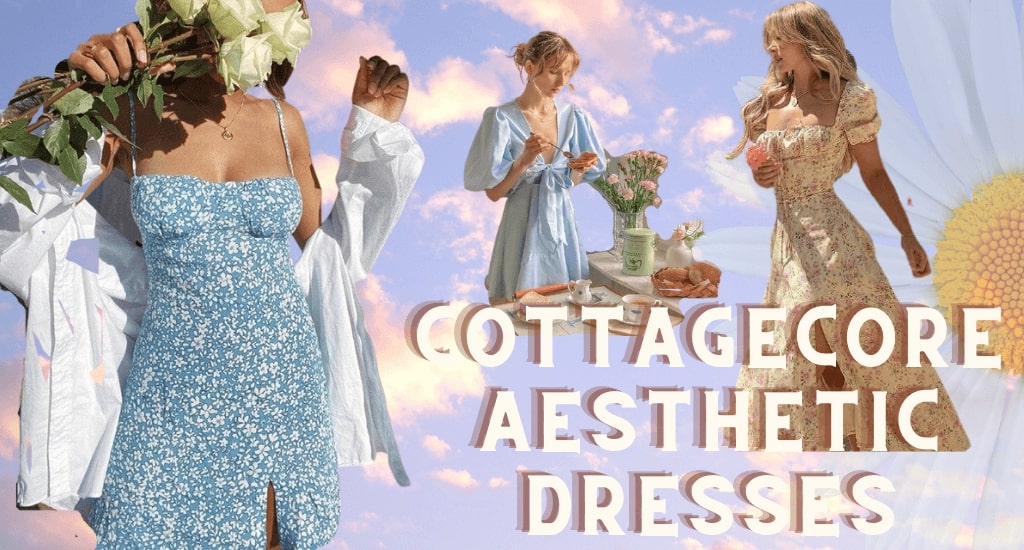 You can choose dresses for many different aesthetic styles, but cottagecore aesthetic style dresses are our number one trend this season. This incredibly sweet, nature-loving and feminine look that has taken over the whole Instagram world is one of the most comfortable outfits you can choose all summer long. You can easily find different colors and models of these floral dresses with wide cut skirts and low-cut necklines, which are generally preferred in midi and maxi lengths, in our cottagecore aesthetic collection. You will not have to worry about making combinations for fun and stylish dresses with summer colors. With a straw bag and sandals, you are ready to go anywhere!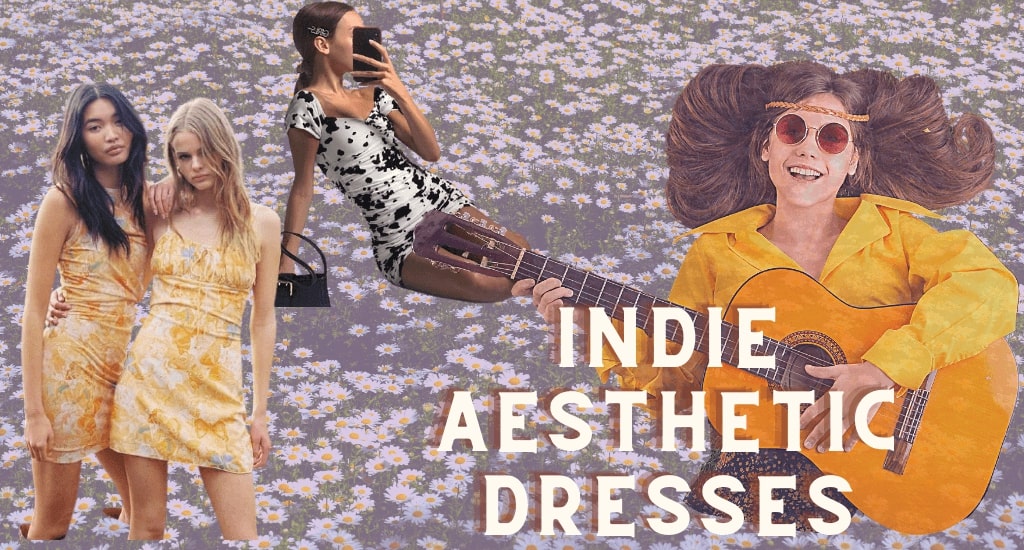 If we had to pick a second, it would definitely be indie aesthetic dresses. We can't think of a better aesthetic style than indie aesthetic to look casual and cool all summer long. You will be very happy with indie aesthetic dresses for a more colorful, more bohemian and very comfortable look. You can achieve a slightly hippie style with hair accessories and round colorful sunglasses and create your aesthetic style by adding many different accessories according to your own taste. Because remember, nothing is too much for indie aesthetics.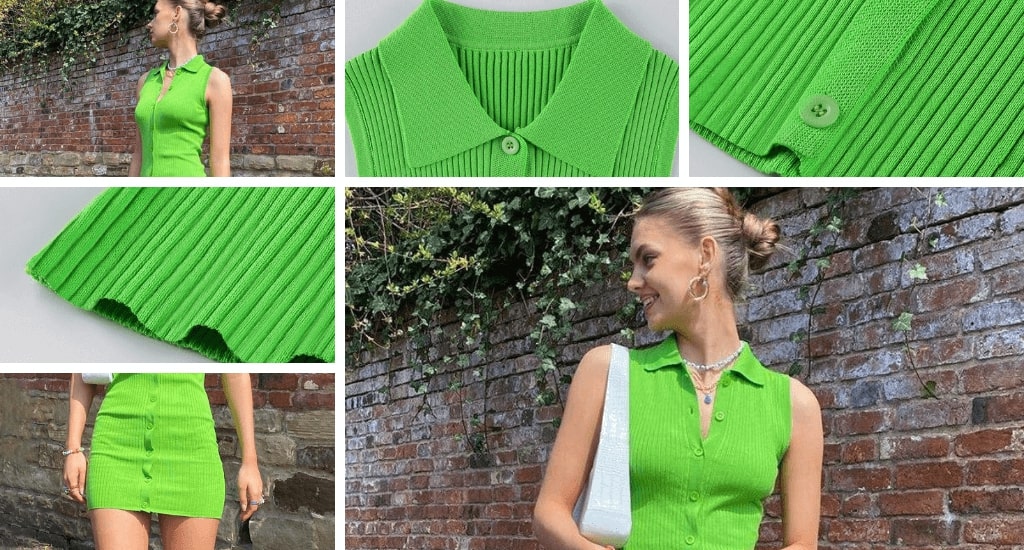 Let's talk a little bit about the clothes we have. We have selected several different models for you! We have a bright green dress where you will be noticed and recognized even from afar wherever you will be first! Although it has a very preppy look with its collar and bodycon, it is a very casual and comfortable dress with its bright green color and sleeveless. Its flexible and soft fabric will allow you to move comfortably all day long and will be your defense against summer heat. (Of course, as much as it can be in this hot weather!) The color is so beautiful that we can bet that you will never look bad if you mix and combine the accessories you want with the colors you want. But if you don't want to risk it, a white city bag and white sandals will suit this dress very well.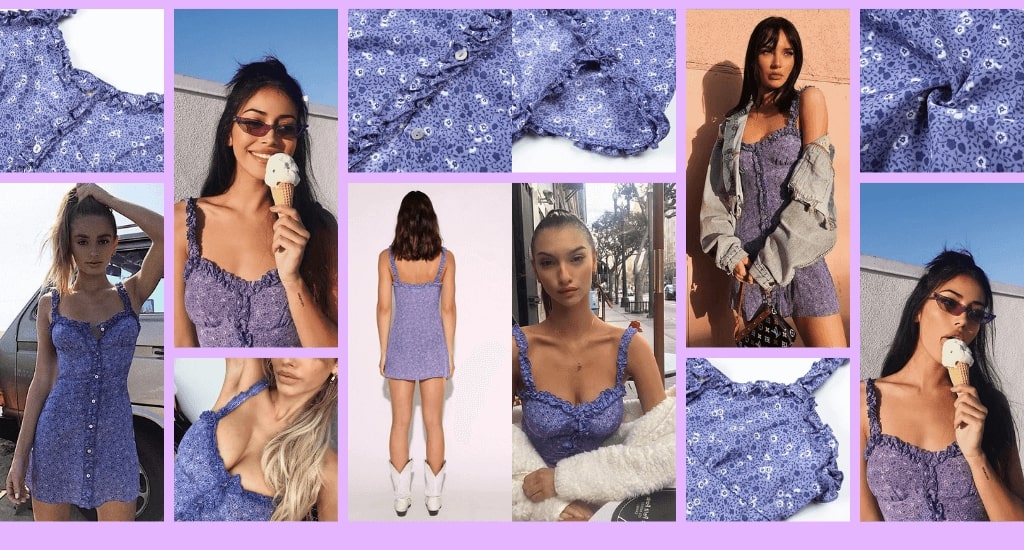 Super mini, this floral blue dress with button-up front and tiny ruffle detail at the waist is so comfortable that you can wear it every day without a second thought. The cotton fabric will refresh you and provide convenience against sweating. Other than that, this dress, which needs neither an accessory nor a hairstyle, can be your favorite dress all summer long. We don't always have enough time for ourselves, so sometimes we need such sweet dresses that alone are enough. For such times, we recommend adding this dress to your cart right now. By the way, although the dress is very good on its own, of course, you can provide a more stylish look in summer evenings with a thin cardigan, cropped denim jacket. If you are looking for an option other than sandals and slippers as a shoe choice, you can choose cowboy boots.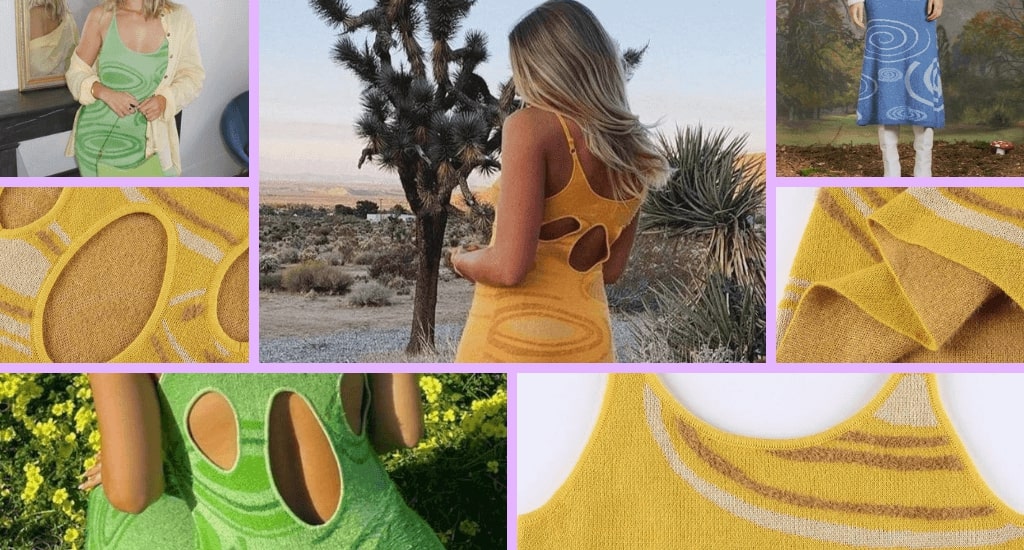 Apart from these slim and mini dresses, if you live in a milder climate, you should definitely try the Indie Wave Knitted Bodycon Midi Dress. This dress with green, yellow and blue colors is stylish enough to be worn both day and night. You can combine it with strappy heels, a denim jacket and big earrings in the evening, or you can wear it on your day trips with a fluffy sandal and shoulder bag. In any case, we are sure that you will look very beautiful and aesthetic, this dress is among our favourites.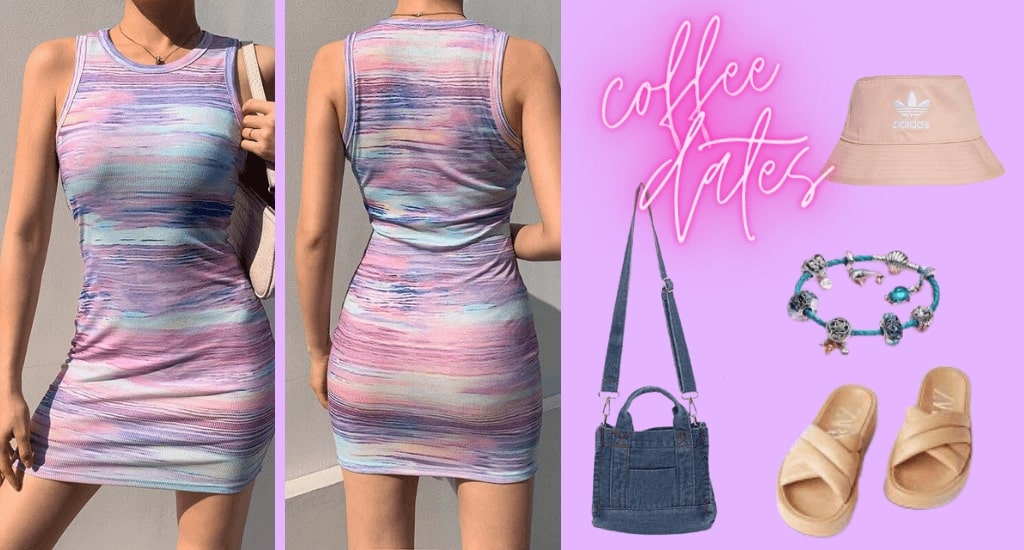 You can take a look at a few visual arrangements of the combination options we have mentioned throughout this blog post for ideas. Of course, although there is a whole world with endless options, we have made different combinations for night and day to help you with some of your choices. Stay tuned for more and don't forget to follow our instagram account for different content!