AESTHETIC HOODIE OUTFIT IDEAS
Posted by Yamourii on Feb 26, 2021
---
One of the most comfortable pieces that can be adapted to almost any style of the fashion world is the aesthetic hoodie! Although hoodies have been in our lives for awhile, they have only been around in sportswear for a long time. And had been confiscated by rappers who discovered its beauty and comfort! But it didn't take long for it to become an indispensable part of daily aesthetic outfits.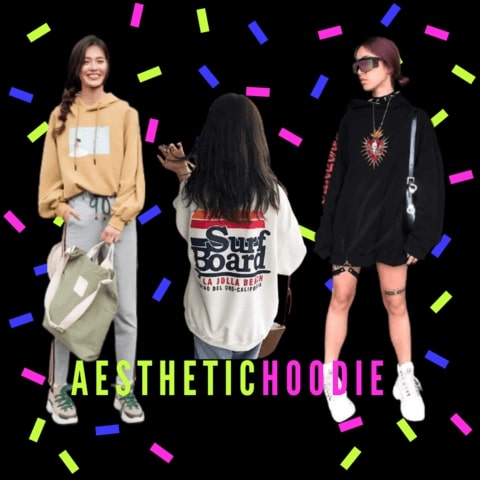 How to combine an Aesthetic Hoodie?
I think hoodies are the most beautiful pieces that you can combine on cold days with your style. This is the reason why there is nobody who does not wear a hoodie. Whether you're going out at night, chilling at home or meeting your friends to grab a coffee; you can put on your favorite hoodie and look really cool without a doubt. There are many types of hoodies; solid colors, patterns, crops, oversized and much more! We said you can combine aesthetic hoodies with everything, so what is this everything?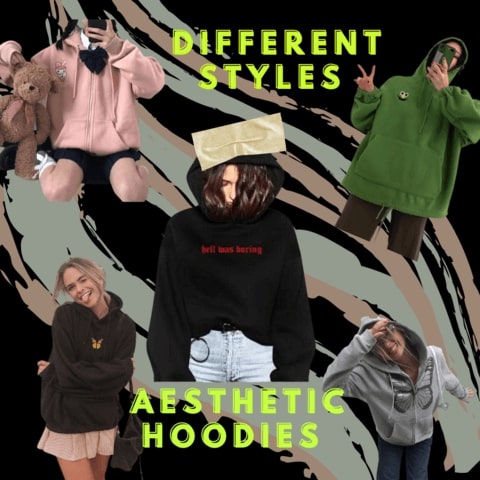 What styles are suitable with hoodies?
You can use aesthetic hoodies in various styles we know such as soft, y2k, grunge, edgy, goth, vintage, retro, vsco with every skirt, trousers, shorts, tights etc. in these styles. You can combine it without thinking. You might try for a casual cool look; aesthetic hoodies are with mini skirts and shorts. You can choose denim or corduroy for your daily combinations. At night, leather tights and skirts can be your first choice.
My recommendation for a soft girl style; a tiny patterned or no pattern oversized aesthetic hoodie of your choice in pastel shades, a white pleated mini skirt and white sneakers underneath that you can look very cute with.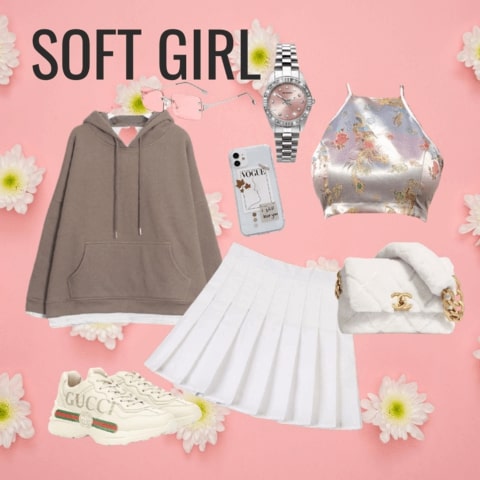 If you are a y2k aesthetic lover, you'd better find a hot pink or purple colored aesthetic hoodie and combine it with a small baguette bag and diamond hair pins. I'd wear heeled-sneakers underneath to get a girly look.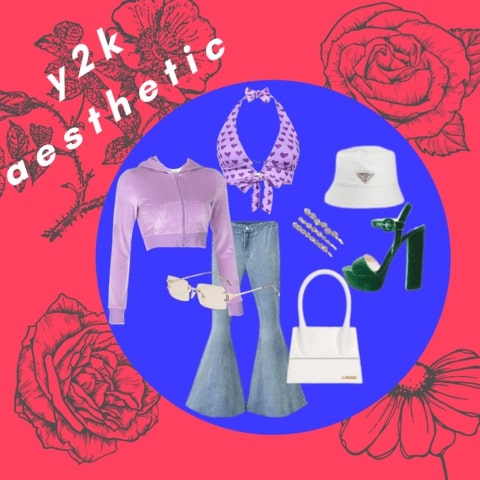 If you are looking for an edgy look, then you should get a cropped, chain detailed aesthetic hoodie with a leather leg belt. Or you can reflect your edgy style with a sexy aesthetic crop hoodie with laces and a few chain necklaces to add.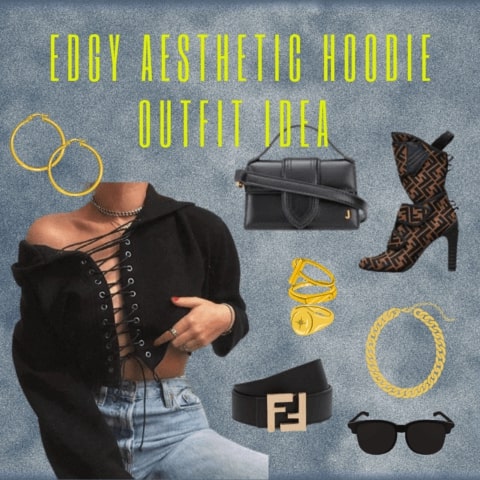 What about e-girls? The fundamental hoodie, an egirl should also be, is an aesthetic anime hoodie. You can find multiple anime printed hoodie with your favorite character on.
One of my favorite styles lately is dress hoodies! You can make aesthetic hoodies very stylish with a belt that you wear on your waist, fishnet or colorful tights and high-heeled or biker boots under it and create a sexy date look.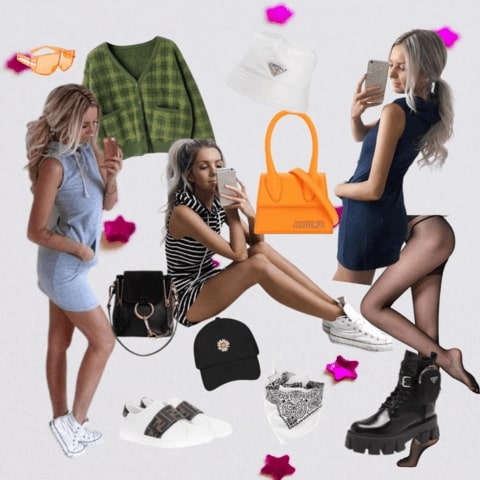 From what I've said so far, you know how much I love hoodies! Even as I write this blog right now, I have my favorite hoodie on! (Of course from Cosmique Studio) There are many types that you can wear men and women. Let's click on the link now and have a look at Cosmique Studio's Aesthetic Hoodies with beautiful varieties!