80S 90S VINTAGE AESTHETIC TOP 5 OUTFIT IDEAS
Posted by Yamourii on Apr 18, 2021
---
How to wear 80s 90s Aesthetic Outfits?
It is very difficult to keep the real vintage aesthetic style. You should search for both old and special pieces not only from the youth wardrobe of your mothers and grandmothers, but also by visiting the shop. But you have to be very careful while doing this, because it can turn into a look that smells of mothballs at any time. While we appreciate all veteran vintage lovers and wish them continued success, we have prepared an easy and up-to-date blog for those who want to keep the 80s-90s aesthetic fashion in their closet without struggling on this long and troublesome road.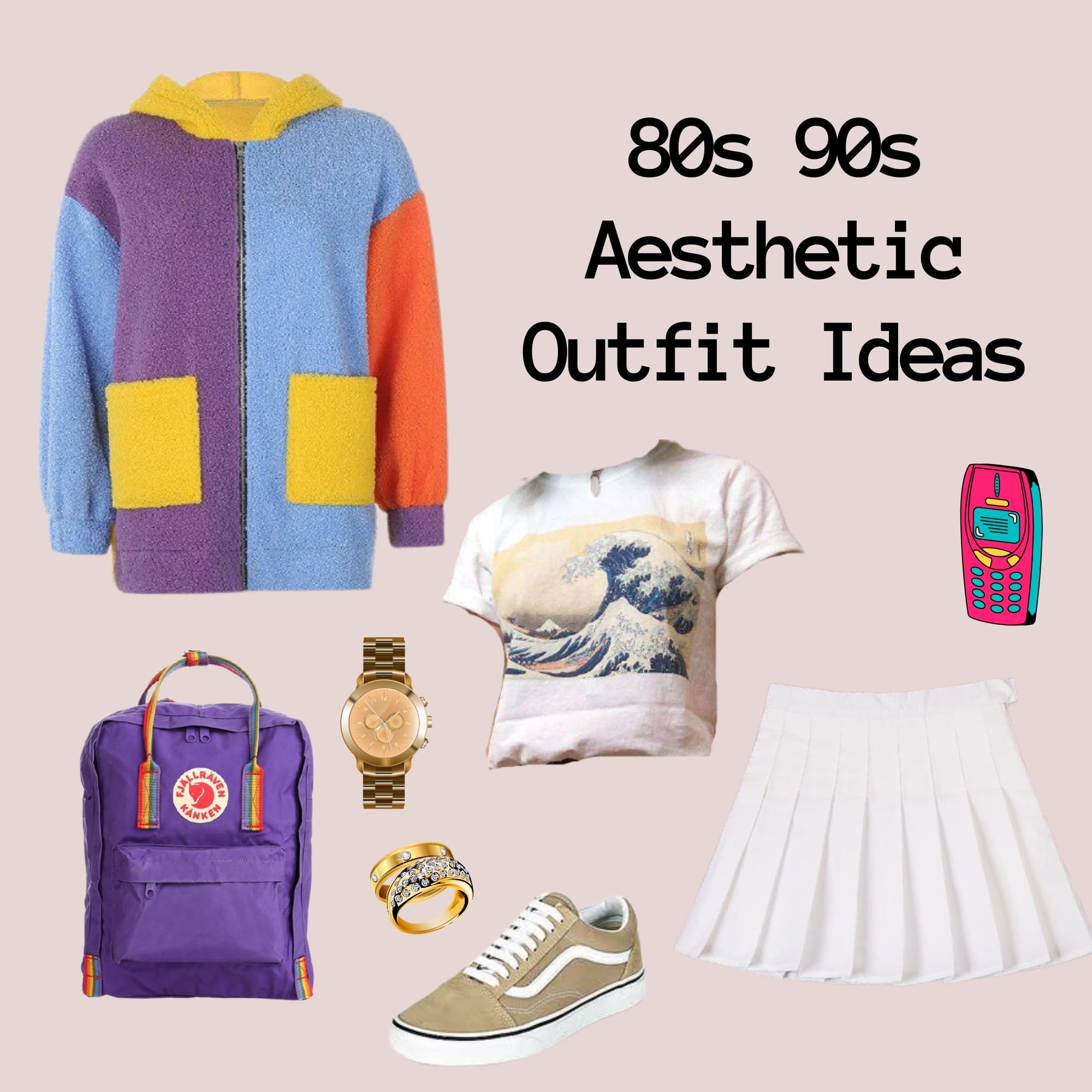 1. 90'S PATCHWORK CUTE TEDDY COAT
2. THE GREAT WAVE OFF KANAGAWA TEE
3. KAWAII LOLITA STYLE PLEATED MINI SKIRT
Where to find 80s 90s Vintage Aesthetic Clothings?
Of course, start by rummaging through the closets of the grown-ups in your family! Be sure that you can find incredible pieces even in men's wardrobes. After the qualifiers have been made, you will get at least a few iconic pieces. Then Cosmique Studio comes into play. It is very easy to find products suitable for you in our store, where there are beautiful and different parts. You can get what you are looking for and much more by entering the 80s 90s Aesthetic Clothes Collection with a single click.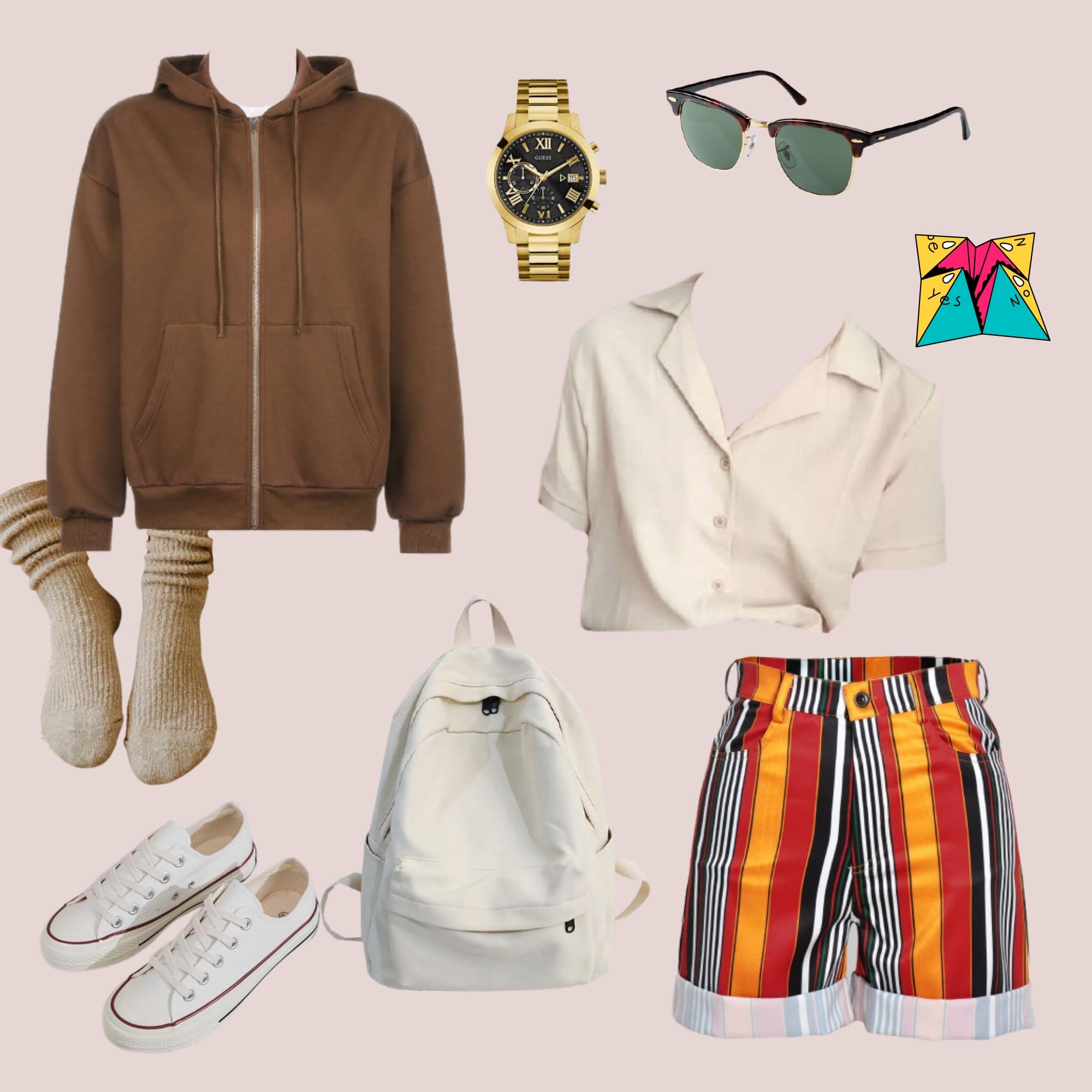 1. VSCO GIRL SOLID ZIPPER HOODIE
2. TUMBLR STYLE VINTAGE BLOUSE
3. 80S AESTHETIC VINTAGE STYLISH COLORED SHORTS
Things To Consider In Vintage Aesthetic Clothes
First of all, let's remember that there is no single style in 80s 90s Vintage aesthetic clothes. Today, there were so many different styles in the same time period. In this period where vibrant colors and soft and pastel colors are used, the color selection is completely up to your taste. We know that striped patterns are common, so we recommend that you have either matching or different striped top and bottom options. Linen, denim and corduroy fabrics were highly preferred in fabrics, and patchwork details were used in many pieces from time to time.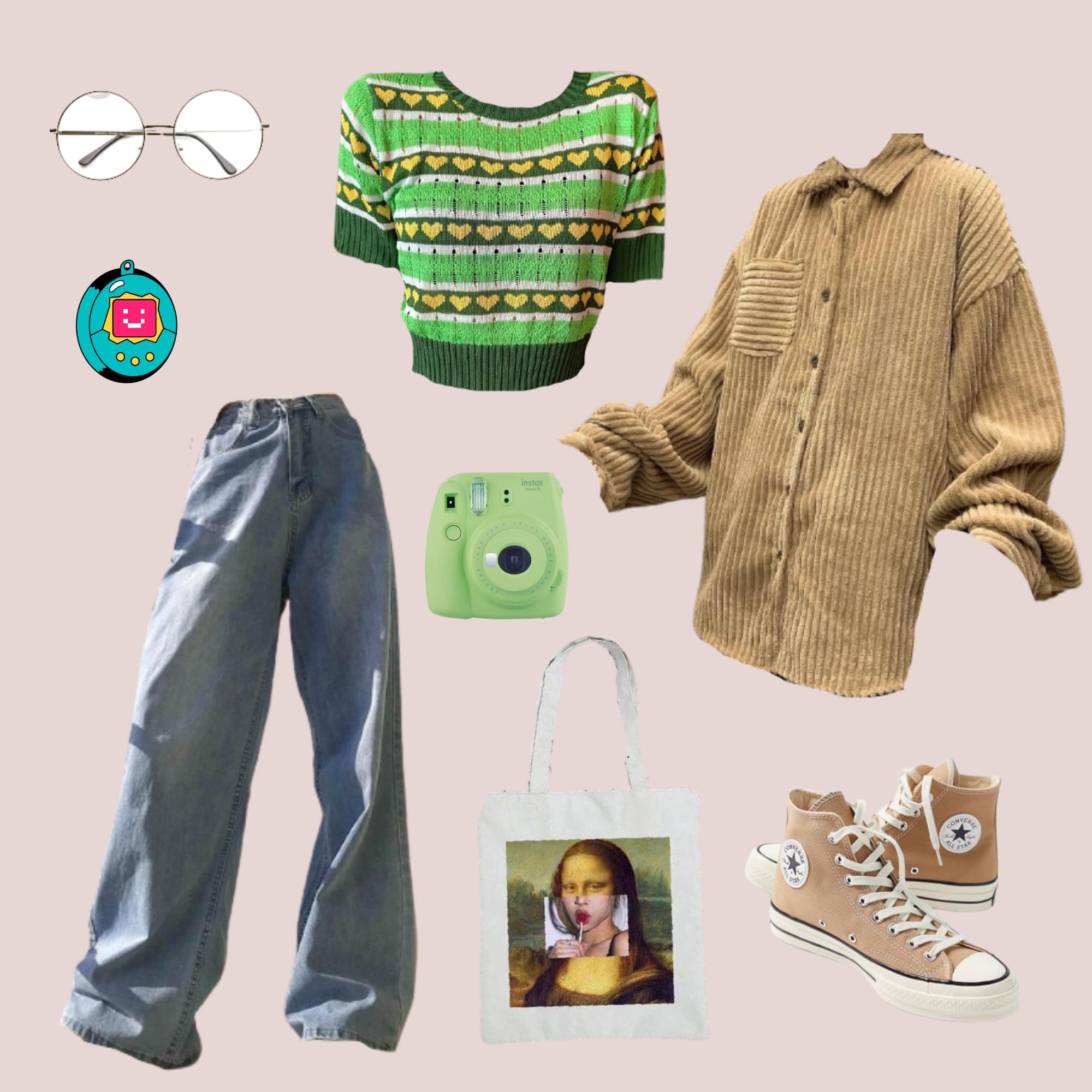 1. VINTAGE WINTER CORDUROY SHIRT
2. VINTAGE GREEN CROPPED SWEATER
3. AESTHETIC VINTAGE WIDE LEG PANTS
If you ask us, you should be very careful when choosing jeans, apart from fabric trousers. While the slim fit is almost never seen, there are 3 jeans cuts that are most common in this period. These are; mom, wide leg and pipe trotter. Jeans have been in our lives for a very long time and never went out of fashion. Therefore, we recommend you to buy some quality jeans. Keep in mind, if you take different shades of blue, it may be easier for you to catch the color harmony when combining.
One of the important pieces that we cannot pass without mentioning is the shirts. Any shirt that fits , loose, wide-cut, striped, floral, written, in short, will help you complete the 80s-90s style. You can always look stylish and cool with an oversize shirt tied at the waist with open buttons on jeans. Various alternatives are waiting for you in our collection. Click here to check them out.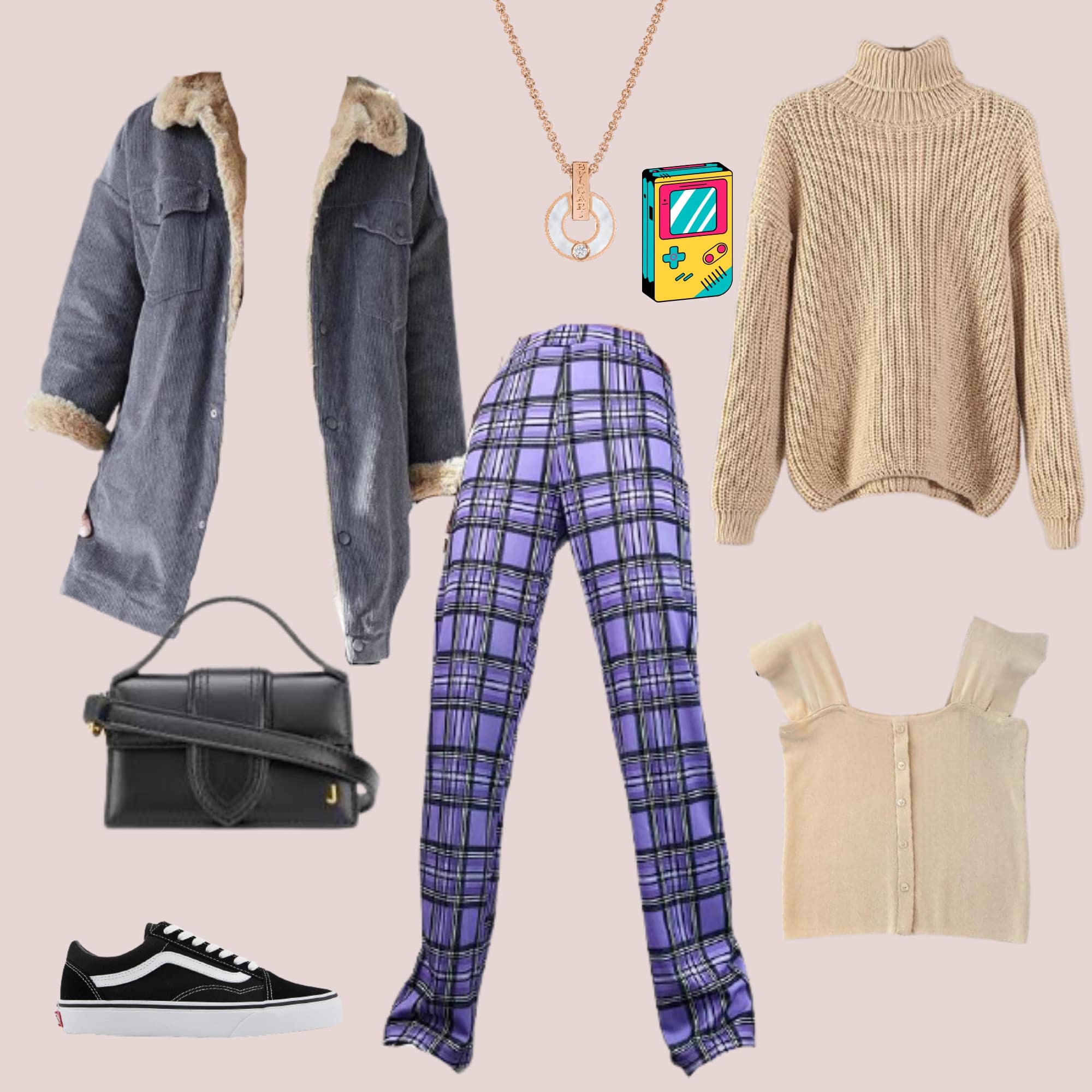 1. CORDUROY BASIC LONG JACKET
2. INDIE AESTHETIC BUTTONED CROP TOP
3. VINTAGE ELEGANT SOFT OVERSIZED SWEATER
4. AESTHETIC STYLE PURPLE PLAID HIGH WAIST PANTS
It would not be wrong to say that the jacket options are unlimited. You can look rebellious with vintage leather jackets, cool with denim jackets, comfy with plaid teddy coats. Do not skip this stage, which can make even your plain clothes remarkable!
80s 90s Vintage Accessories
For those who are looking for a little rebelliousness, they should choose jewelry with gold and silver chain details. If you adopt a softer, preppy style, you can choose pearl detailed jewelry. With those looking for something younger and more fun, models with butterfly, gummy bear and rainbow will definitely be the best. You can find them all from the link here.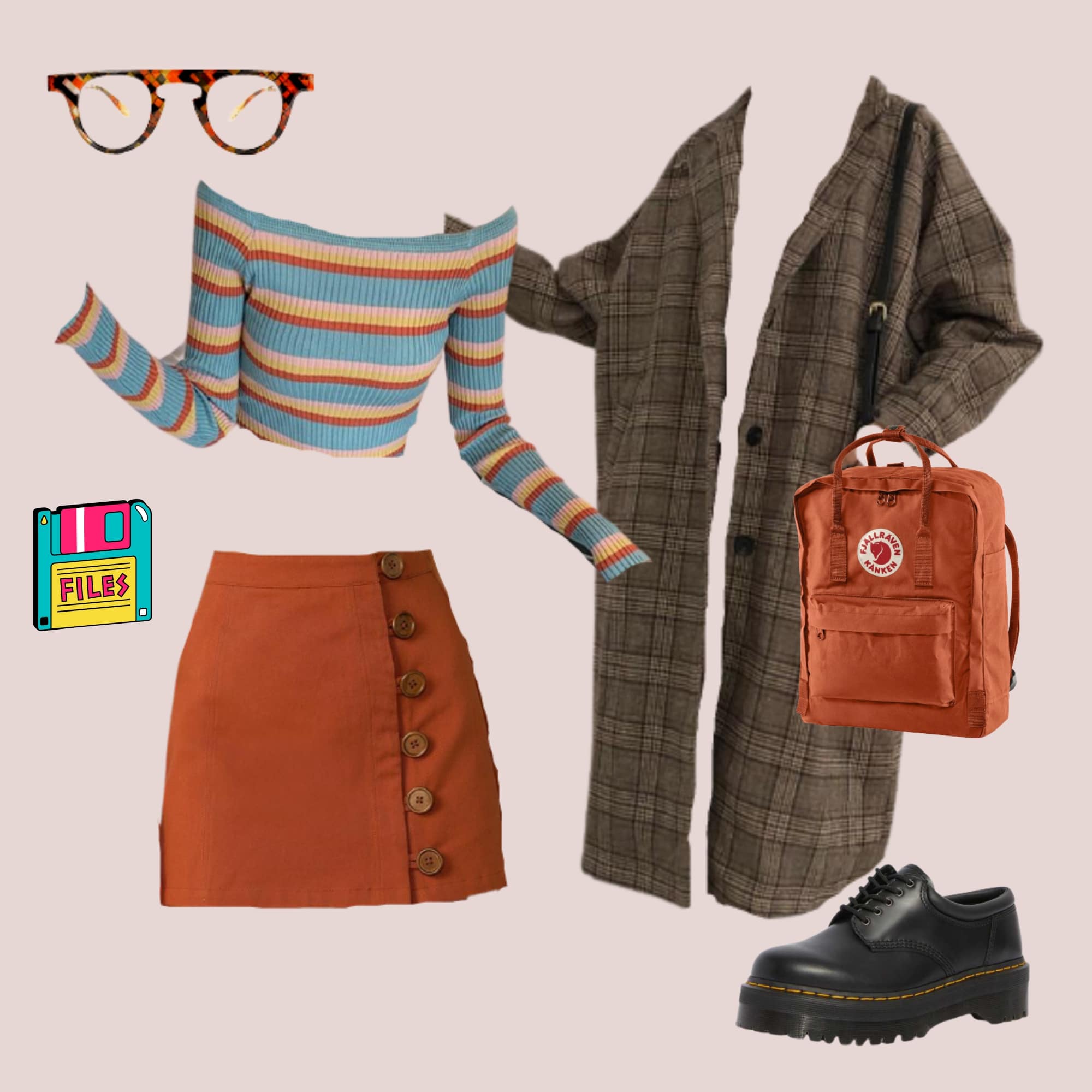 1. DARK ACADEMIA STYLE VINTAGE LONG COAT
2. ONE WORD COLLAR RAINBOW SWEATER
3. 90S VINTAGE BUTTON BROWN MINI SKIRT
Baguette bags, baseball cap, various tiny hairpins and light-colored sunglasses are small but important details that will not complement your vintage aesthetic outfits and will literally make you an 80s 90s vintage aesthetic girl.

Considering all these suggestions, take a look at the images we have prepared for you and set your style. For more information, visual content and inspiration, you can also visit us on our Instagram account. You can share your questions in the comments section. Enjoy the 80s 90s Vintage Aesthetic Style!