5 ESSENTIAL AESTHETIC OUTFITS TO GET THIS BLACK FRIDAY
Posted by CK on Sep 20, 2021
---
The maximalist mood boards and fast-fashion impulsive purchases of the modern life have vanished. Instead, we're witnessing the comeback of '90s-inspired simplicity, which is more suited to a year full of shocks. We've rounded up the flexible, seasonless wardrobe necessities, albeit cautiously as we step into the shopping season that is called Black Friday!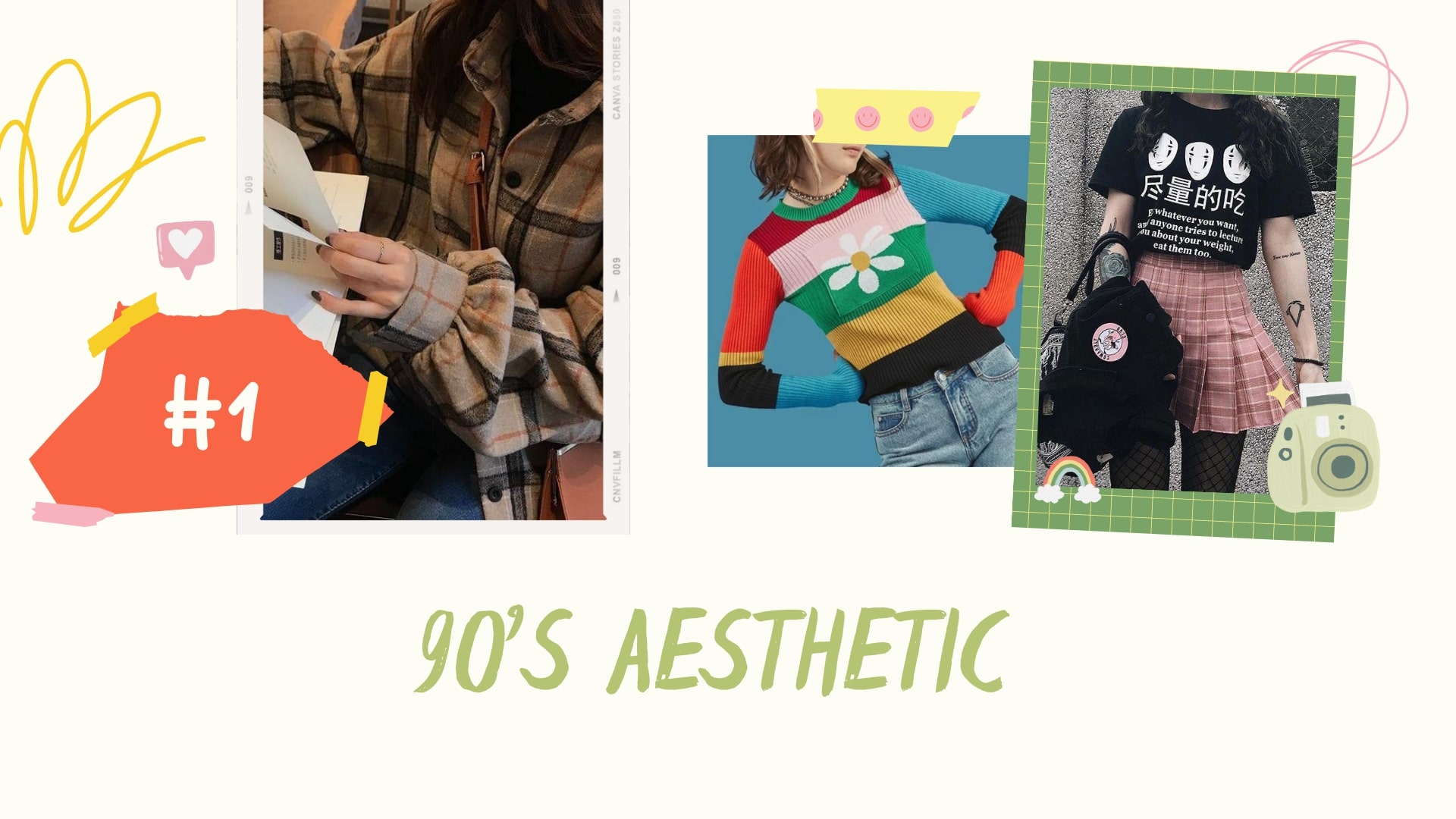 The phrase "what goes around comes around" is often used to define karma, but it also applies to the fashion cycle. Trends and fashion styles that were once deemed cutting-edge and daring have become outdated and unattractive, only to be resurrected and re-worn decades later. And it appears that the cycle is accelerating. Fashion that was fashionable in the 1990s is now cool again, less than 20 years later. Whether on the runway, on the streets, or in the stores, '90s aesthetic is everywhere. So, embrace your crop tops, chokers, and Doc Martens, and we'll teach you how to style them in a modern way. Here's how to rock '90s style now during this Black Friday Sale!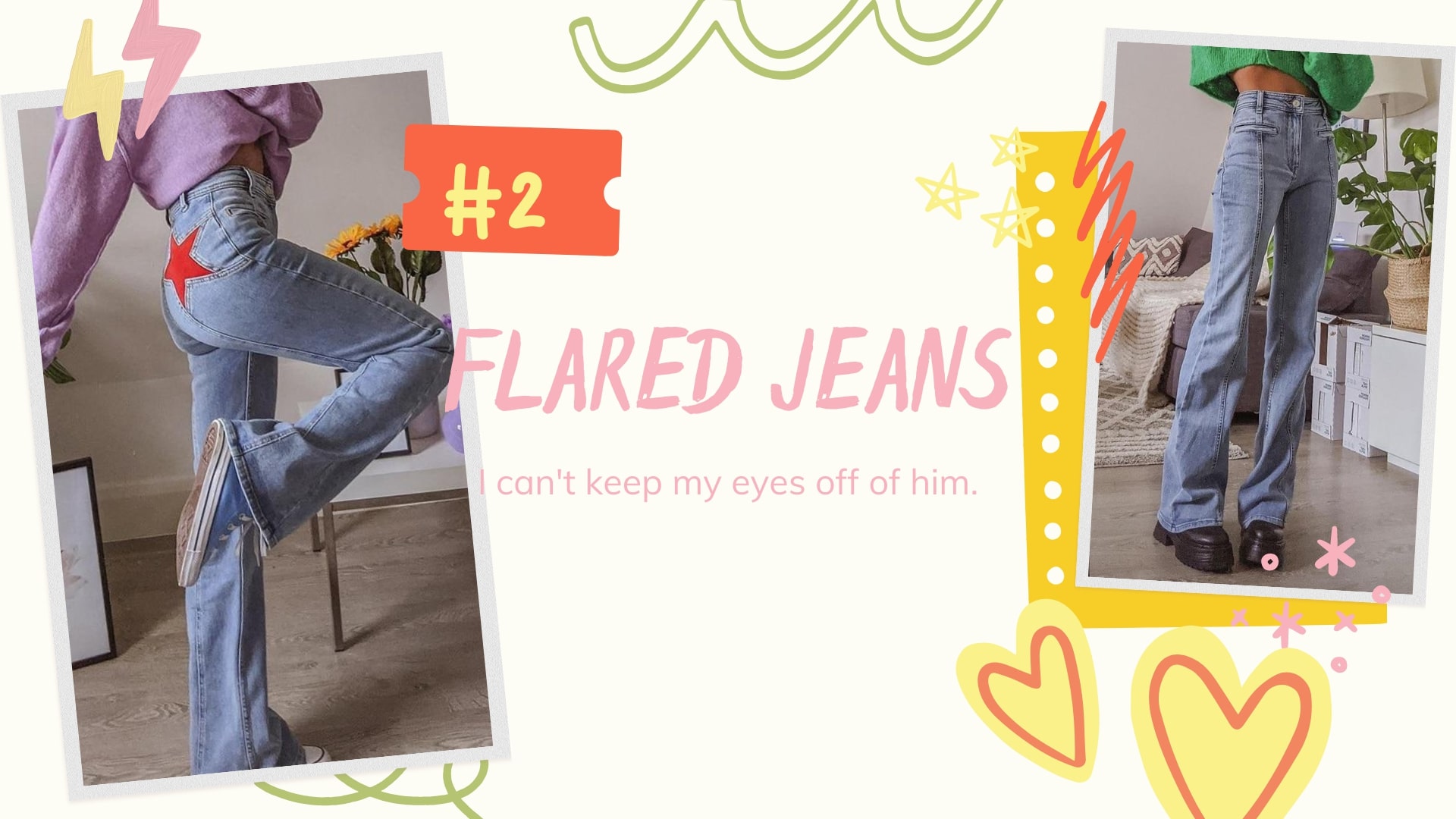 Flared Jeans
Flared and wide-leg styles regained attention long before skinny jeans were everyone's go-to denim style. These pants were quite popular in the 1990s due to a predilection for large and loose shapes. Their laid-back vibe made them ideal for daytime, but these must-have trousers also looked great with aesthetic crop tops at night. If you want to wear 90's aesthetic flared jeans today, go for a cropped cut to give the outfit a modern twist.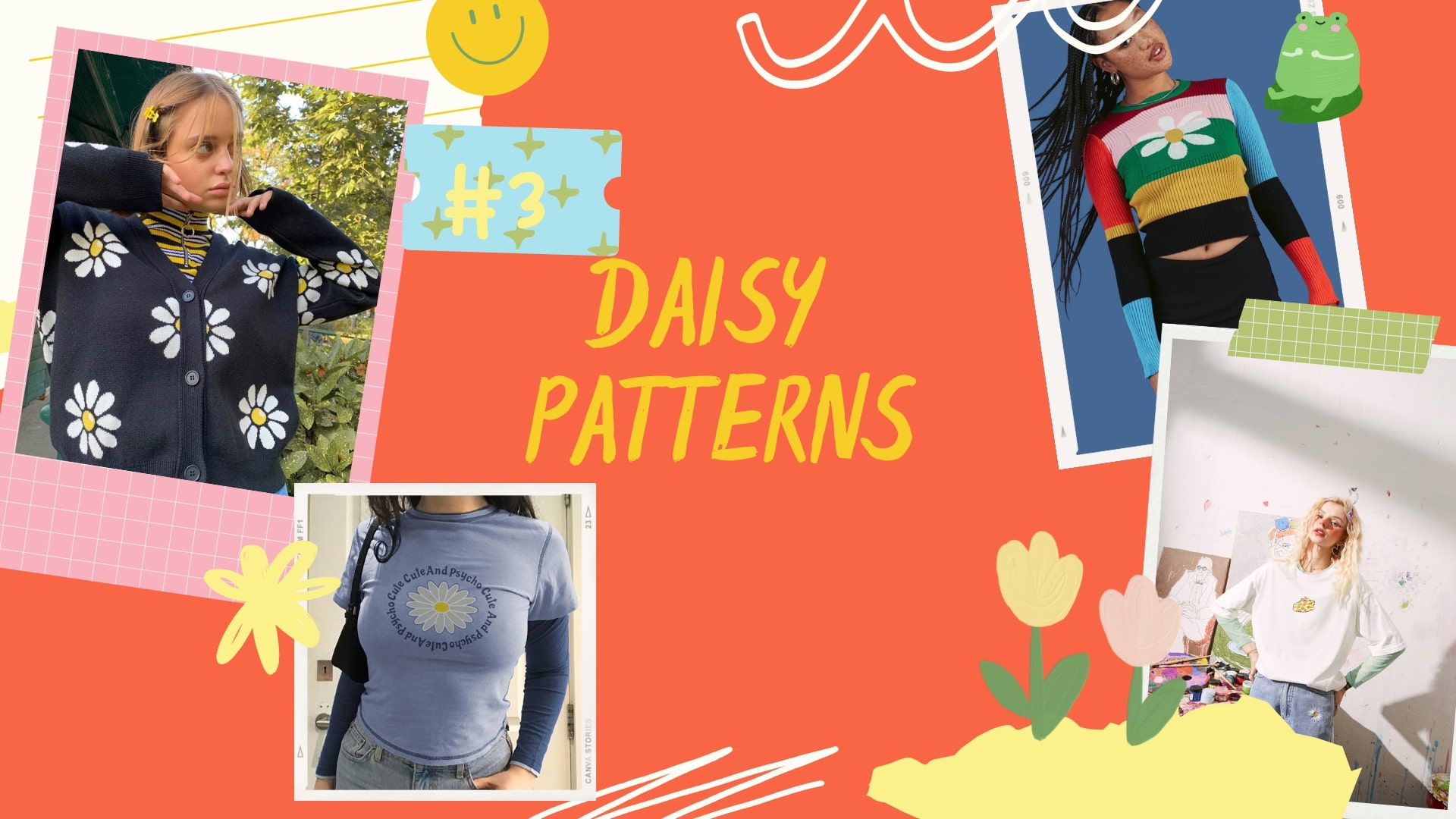 Daisy Patterns
Daisy patterns were worn by every '90s girl. If you didn't, then you were wearing sunflowers!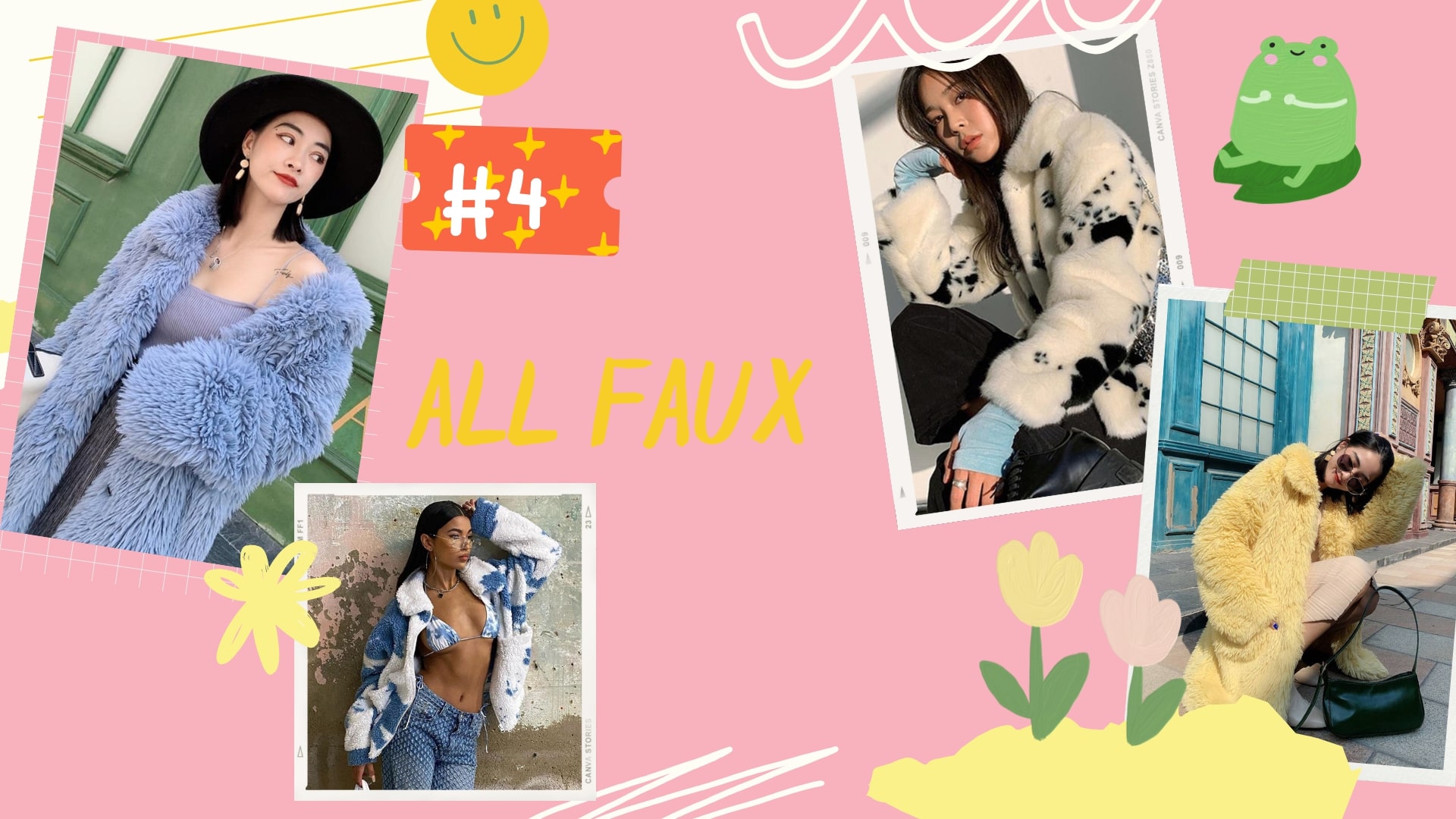 All Faux
You were definitely the fashion icon of your class if you had a fluffy faux jacket hanging in your wardrobe. If you possessed the matching pen, you got an extra point.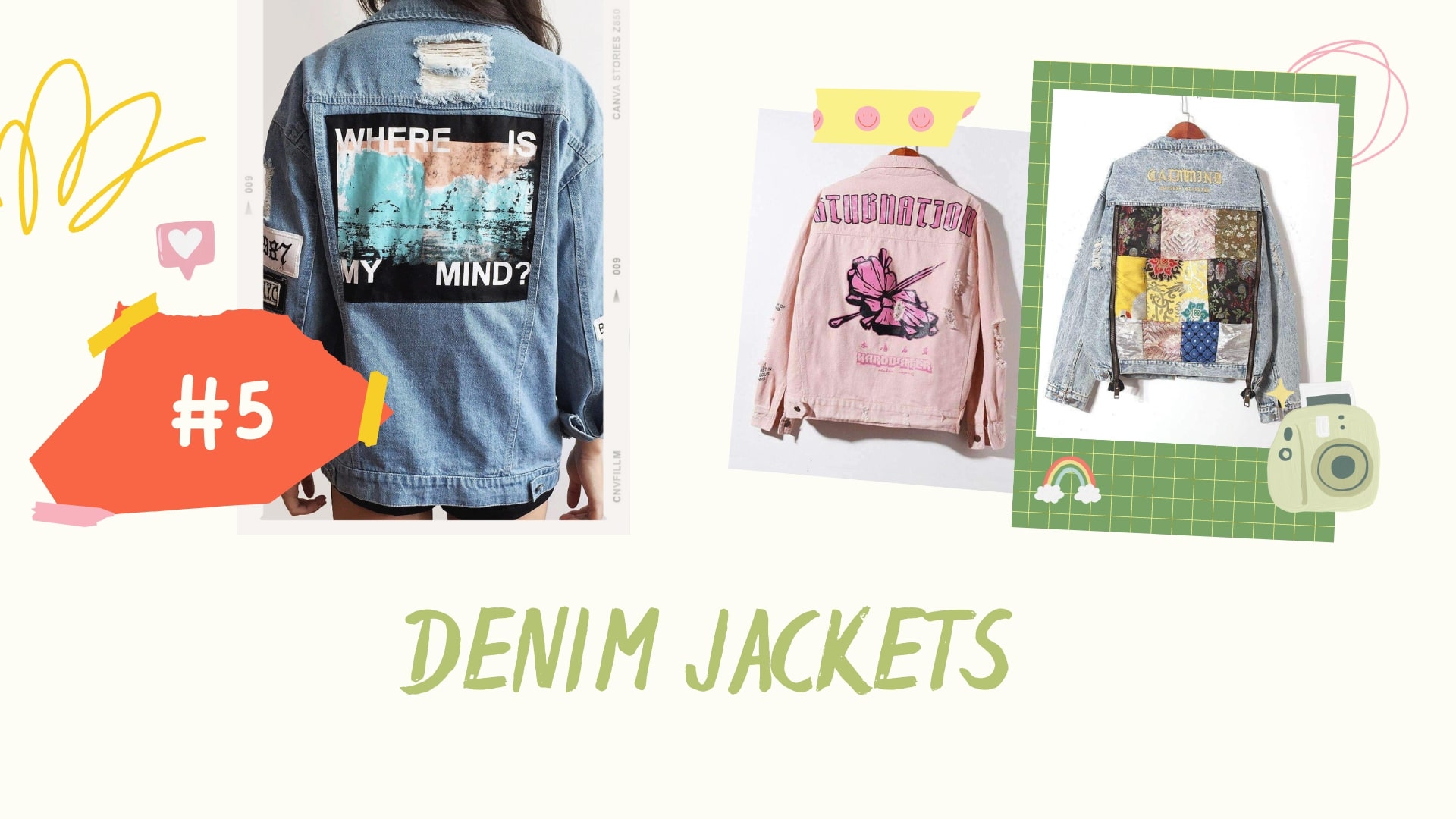 What would you do if you didn't have this ideal item that goes well with everything?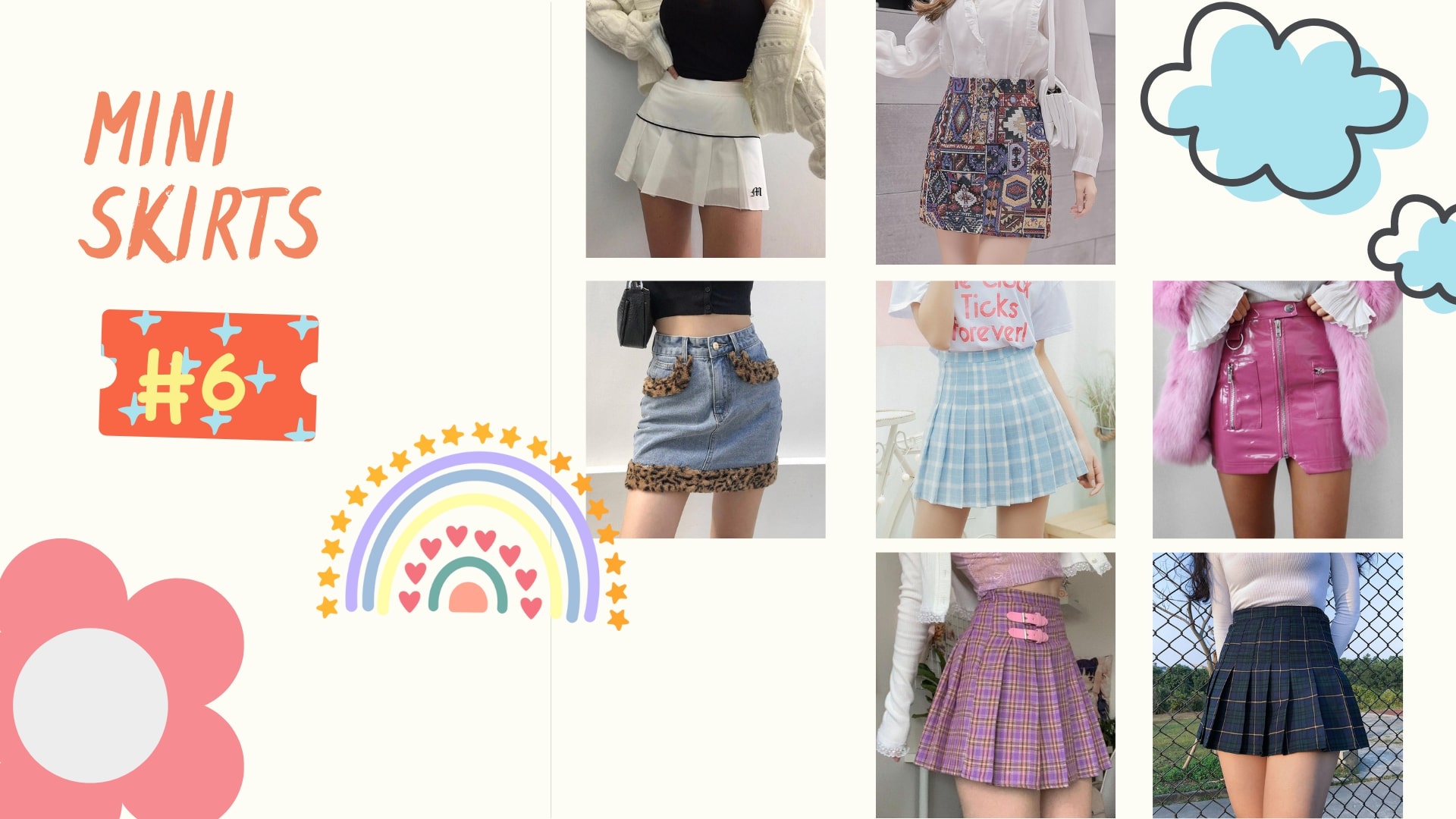 Mini skirts
90's style mini skirts were always seen on the runways of some of our favorite designers in the 1990s, and they've reappeared on the runways of some of our favorite designers. Miniskirts are as versatile as ever. A plain or a striking pattern, a fitted or flared shape, a classic tweed or an edgy leather are all options. The knitted style mini skirt has made its way to mini skirts, and there are plenty of casual pleated tennis skirts available.
There are matching pairs galore if you want to unleash your inner Cher Horowitz (her yellow plaid miniskirt and jacket from "Clueless" is legendary, after all). Of course, the traditional denim mini skirt is still a good choice.
Shoulder Bags
We only use aesthetic yet stylish shoulder bags on a daily basis since they store everything we need and go with every outfit. While we still adore our hobo and small bags, the ones below are the ideal compromise. A purse is, after all, one of the most essential purchases you will make. You need a piece you can rely on to preserve and safeguard your most prized things, such as your vehicle keys, wallet, and phone. On the other hand, because you use it every day, adaptability and elegance are essential. The shoulder bag trends for 2021 happen to check all of those requirements.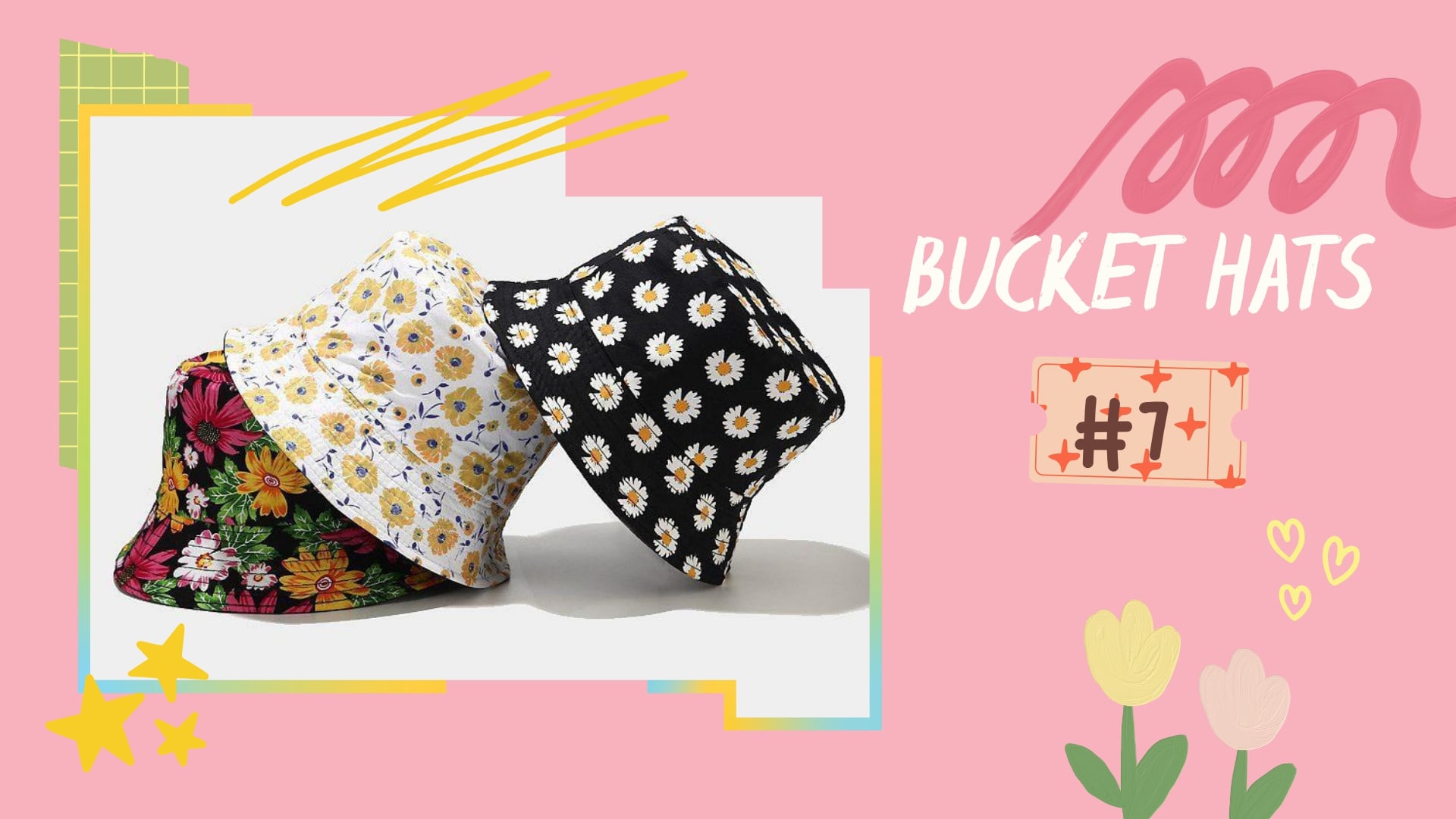 While the bucket hat isn't a new trend, it's really taken off this season, with the reduced but shade-giving brim taking center stage. You may have seen a few Korean aesthetic bucket hats before; the famous '90s-inspired streetwear staple was given the Prada seal of approval with their must-have black nylon bucket few seasons ago. A few female fashion designers have subsequently followed suit, unable to resist producing their own version.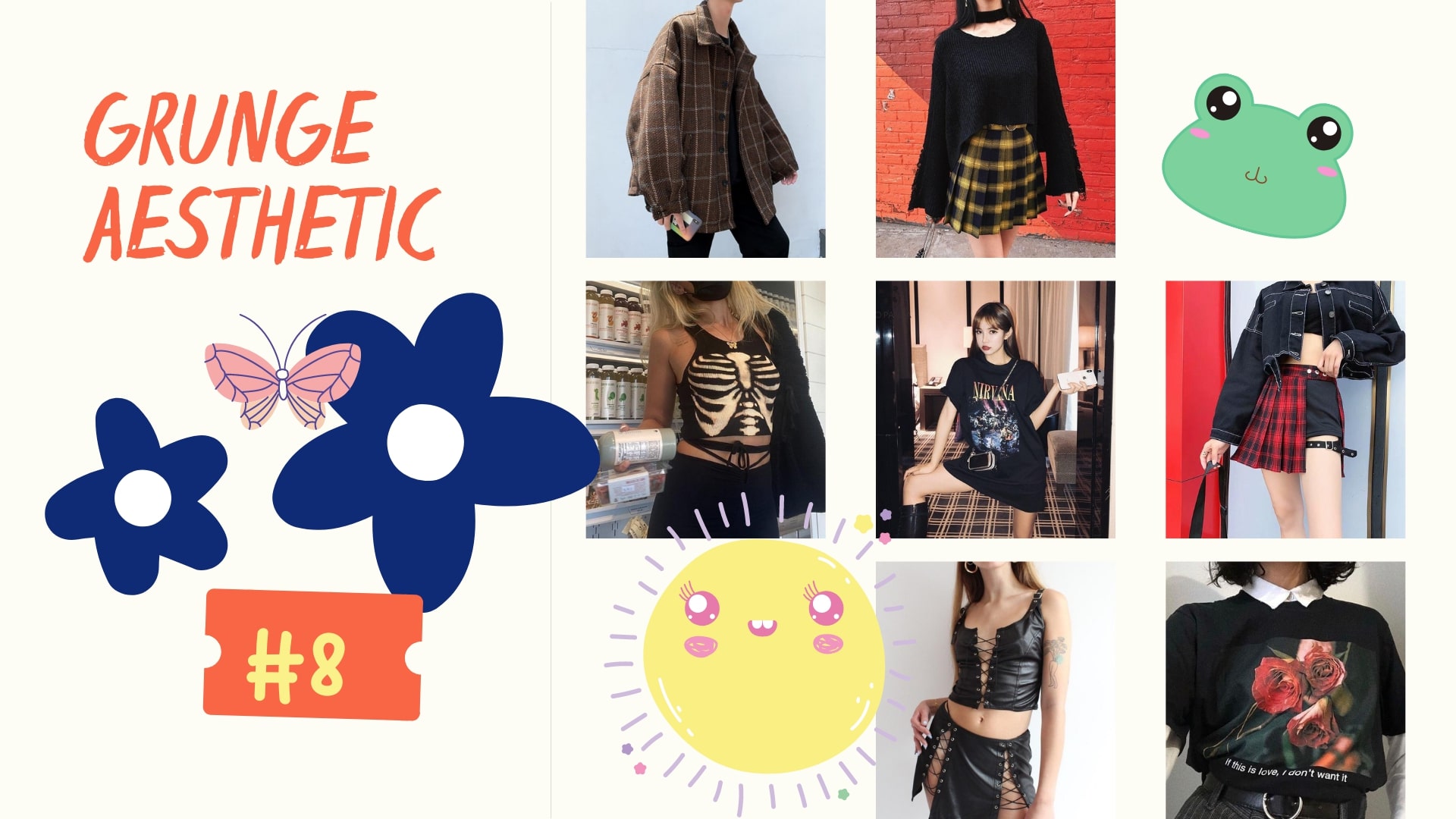 It's no wonder that grunge aesthetic has made a comeback, with the world's enthusiasm for '90s fashion reaching an all-time high since the decade began. From plaid shirts to torn jeans, this edgy look is making a comeback and taking over the streets and runways.
Grunge aesthetic style first appeared in the 1980s and peaked in the 1990s. The appearance and style were part of a larger subculture that was influenced by grunge music. As a result, musicians like Kurt Cobain were early adopters of the look, which was carefree and rough around the edges. Despite its origins as an anti-fashion statement, the style rapidly gained popularity and found its way onto the runway. As a result, grunge's hallmarks, including as heavy layering, grunge aesthetic flannel shirts, Dr Martens, torn jeans, oversized shapes, beanies, and oversized grunge sweaters, quickly became popular.
Flannel is an ideal item of clothing for the changing seasons. It's incredibly versatile—you can wear it buttoned up (for a preppy look), unbuttoned (to show off the top underneath), or knotted at the waist (in true grunge aesthetic). We appreciate that there are so many different plaid styles to choose from, from subtle to bold, adorable to edgy. Almost everyone can find a flannel they like. You're halfway to mastering the grunge look if you can find a plaid flannel shirt that fits you well.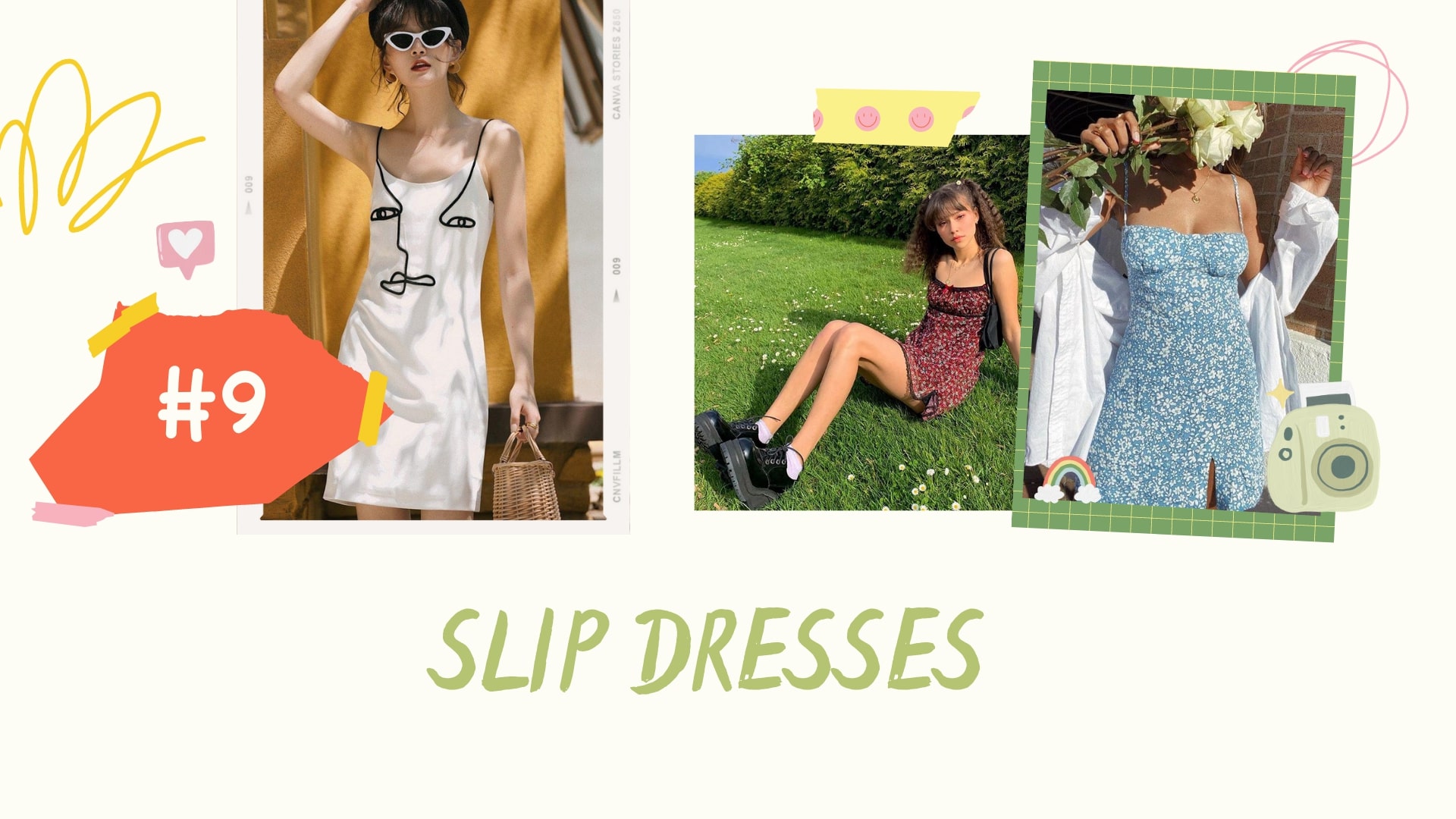 Slip Dresses
Grunge clothing isn't usually sloppy or form-hugging. Slip short dresses, which rose to prominence in the 1990s owing to woman grunge influences like Courtney Love, are a seductive dress design that you can and should incorporate into your wardrobe. Slip dresses, though frequently modeled on women with slim frames, may be worn by women of any shape or size. All you have to do now is pick the appropriate style for you. Because of its easy-going feel, slip dresses are a must-try cornerstone of women's grunge aesthetic.
Wear a slip dress on its own for a more formal style, or layer it over a t-shirt for a more casual approach.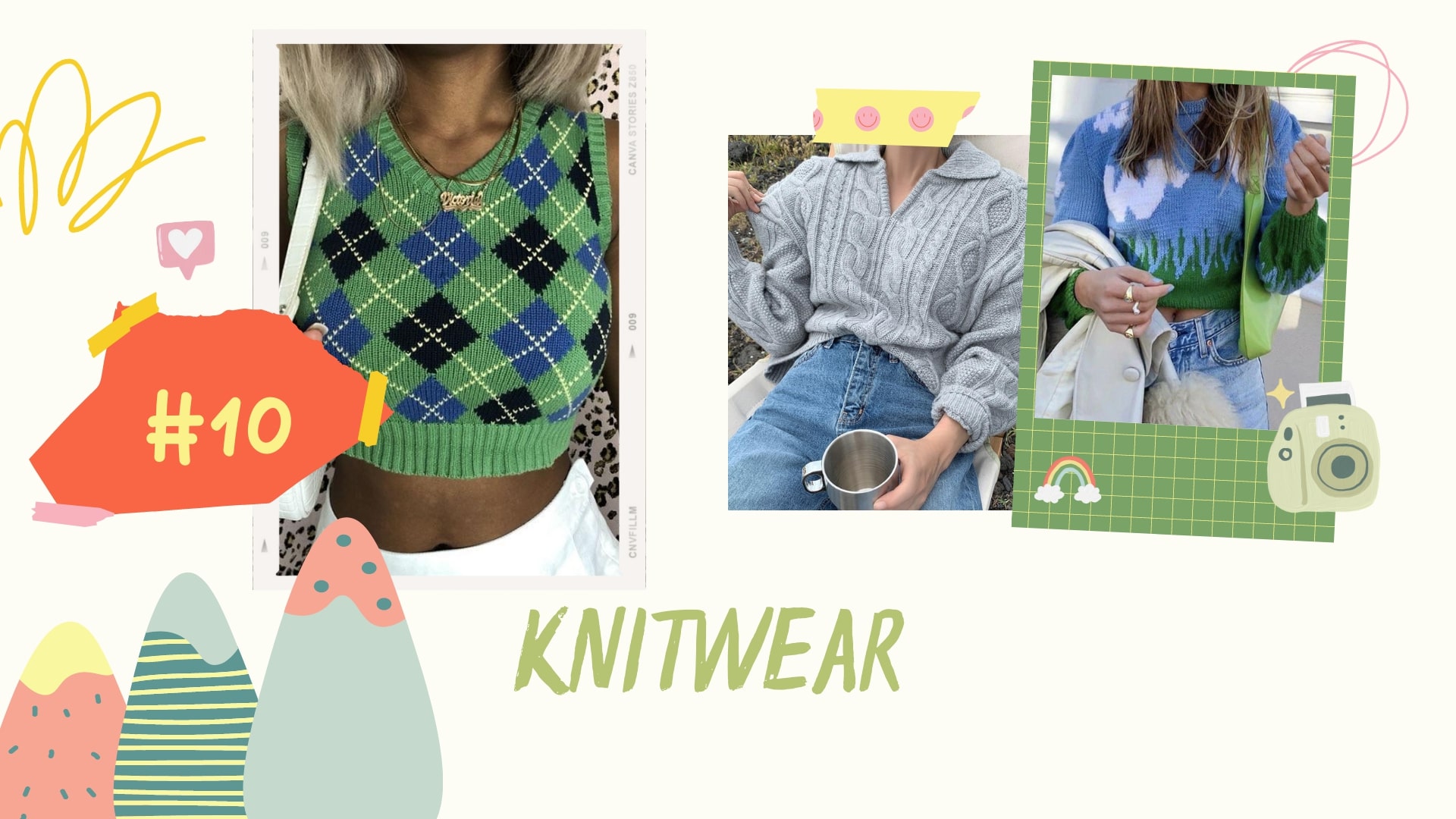 We've all become used to a stretchier, more casual wardrobe after wearing a variety of oversized sweatpants and spandex for the last year. While the days of loungewear and leggings will come to an end, the knitwear, and ready-to-wear styles for spring 2021 provide a smooth transition. Second skin knits—garments that stay tight to the body (pleasant) yet don't appear like athletic wear—were everywhere this season, from Maison Margiela to Rick Owens (presentable). Shop this season's offerings of soft and delicate knits that cling to the body, full spandex bodysuits, and sheer mesh separates to take the leap from dressing for the home.
Do not forget to follow us on our instagram account.