3 SIMPLE RULES TO BECOME GRUNGE
Posted by Yamourii on Jul 27, 2021
---
Grunge Aesthetics is actually a shabby but also sexy aesthetic style that we can summarize as the dressing style of old rock band fans. This style, which has been in our lives for many years, has even been instrumental in the emergence of other aesthetic styles over the years! We have written a few blogs about Grunge Aesthetics before, but we do not remember that we always mentioned the 3 main rules that should be considered. We highly recommend reading our 5 STEPS TO BECOME GRUNGE AESTHETIC blog to learn more about the Grunge Aesthetic style and outfits.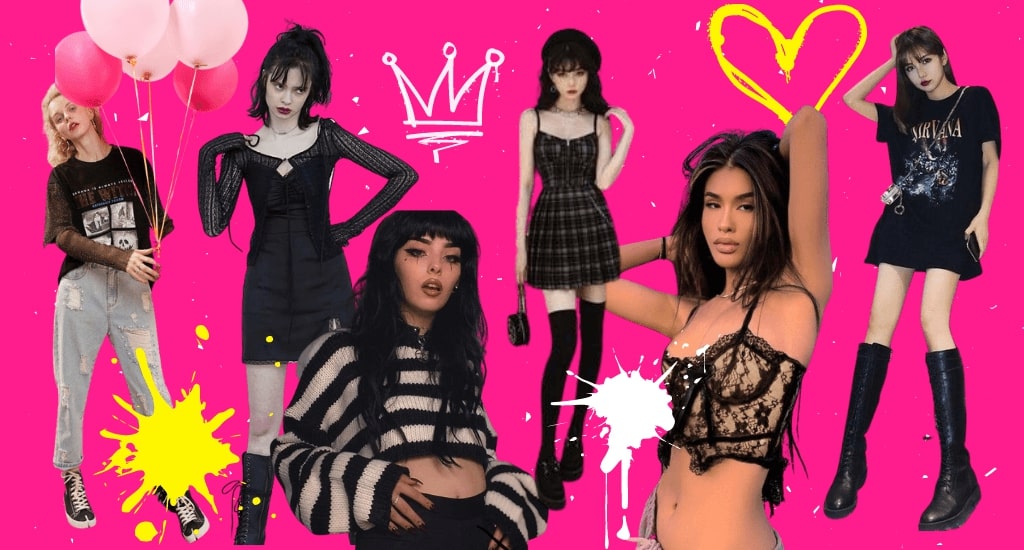 Yet, before we talk about the 3 main rules, we want to talk about some common mistakes. First of all, the grunge style is not as black as you might think. You can often see colors such as yellow, blue, purple and red in this style. In fact, if you are creating a grunge outfit, we think that a piece of you should definitely be colored, it could be a buckle or a bag, of course. Apart from that, one of the mistakes we see frequently is to always prefer high heels. Be sure, shoes such as converse and vans are preferred as much as heels in grunge style. Of course, heels are a sign of femininity. But the beauty of grunge style is that it is far from this distinction between femininity and masculinity. A woman and a man can wear the same outfit and look very different if they want to. Although there are many more mistakes, we wanted to touch on a couple of issues that we come across most frequently and which are confused with other aesthetic styles.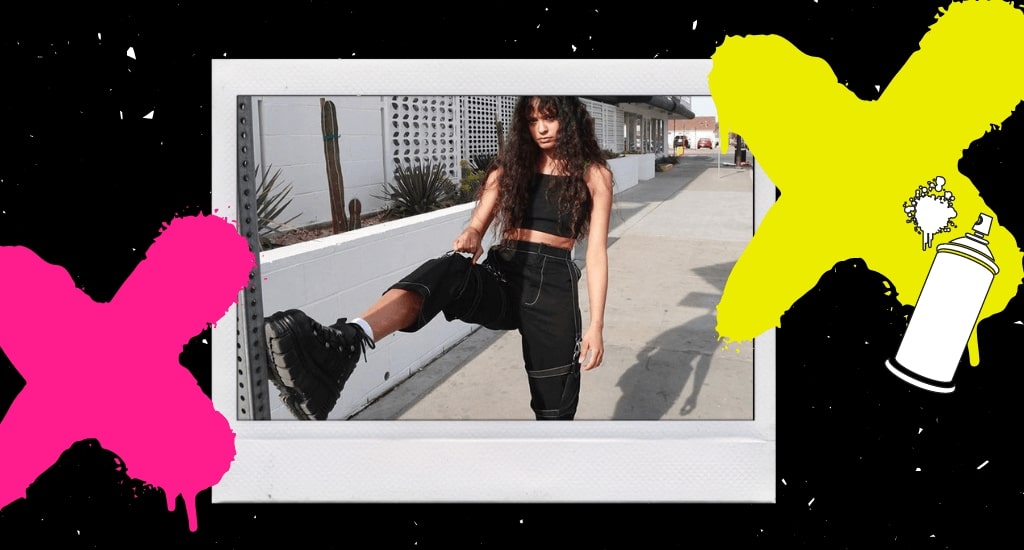 Now it's time for the main topic of this blog post, the 3 main grunge aesthetic rules that must be observed and strictly followed. If you adopt the three rules that we will talk about below and adapt it to your style, you can definitely turn into a good grunge aesthetic icon. Our first rule is to wear a mini. Mini skirt, mini dress, mini shorts... Anything mini you can think of is one of the must-haves in this style. As we said, grunge style is achieved with a shabby and cool look, but it is also very important to keep your femininity alive and look sexy. That's why Grunge Aesthetic Clothes must be mini! Of course, you can also wear wide-leg trousers, baggy trousers, maxi dresses, but these are the things that will make you stand out as you progress to become an it-girl. You can be a real grunge girl with a mini strappy dress, a colorful plaid shirt, mini backpack, Dr.Martens boots, fishnet stockings and a choker rope necklace. And if you are wearing trousers or a long bottom, remember that you can continue this mini love by wearing a crop top!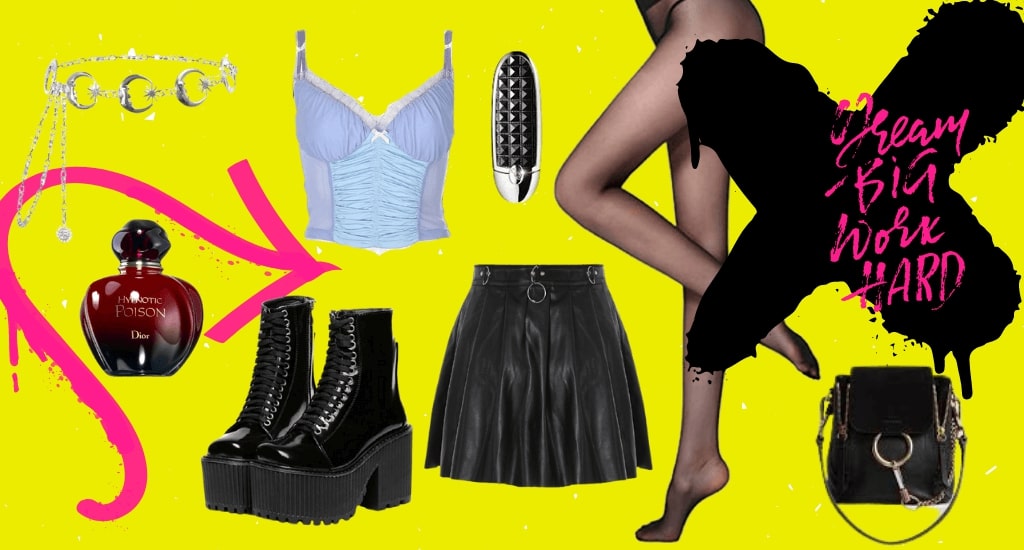 Our second main rule may surprise you a little; it's Plaid! Yes, we often see plaid clothes in the grunge aesthetic style, but this is more critical than you think. Patterns are of great importance in every aesthetic style, but we can say that these plaids are mostly identified with grunge aesthetics. These plaids will be life-saving pieces that will appear in thousands of varieties in skirts, shirts, hair accessories, trousers, in short, everywhere. If you want, you can combine it by buying a set as a set, you can also combine different colors and patterns, or if you think it will be too exaggerated, you can wear a simpler and easier outfit by using a single piece of plaid. The thing you should not forget here is to wear plaid.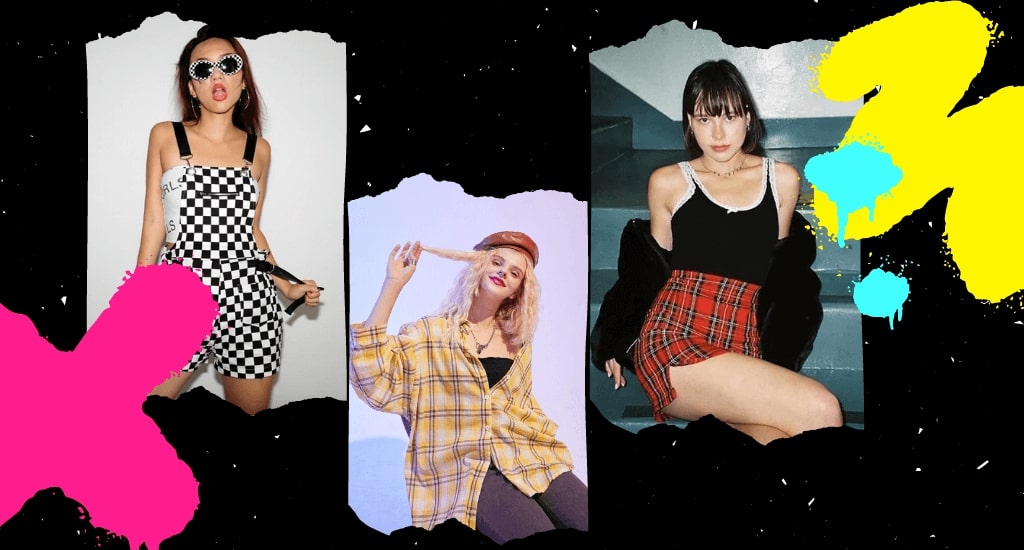 Last but not least is the hair and makeup that needs attention as much as the clothes. Today, this part, which has a lot of options that we can find in quite different styles, types and colors, is actually the part that will customize you and make you stand out from the others. The reason why we buy hair and make-up together is that, in our opinion, the two must be in harmony in order to make make-up compatible with your haircut and color, and to avoid styles that will contradict you. In addition to colors such as brown, black, yellow, you can also use assertive colors such as gray, red, and purple. This will add more flair to your style. Of course, a make-up worthy of this hairstyle is required. You don't really need much detail about make-up. If you like plain, you can do a simple make-up or intense dark make-up. Just give the grunge aesthetic style its due. You can have perfect make-up with the most striking colors, the darkest lipsticks, dark eyeliners and full mascaras. While doing all these, choose the ones that you are sure will make you happy. Just applying what you see from others does not always mean that it suits you.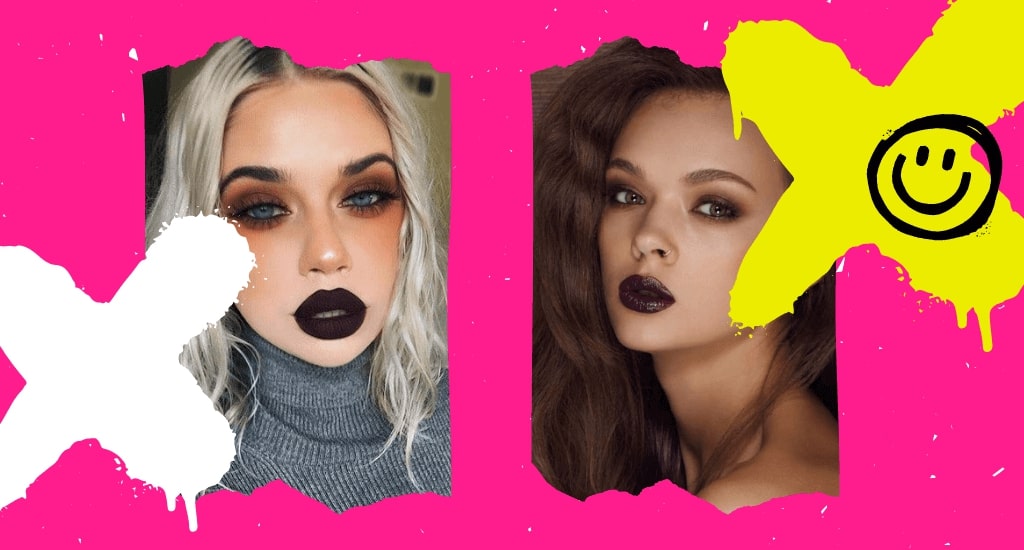 It's that easy! As long as you follow these three rules, we are sure you will be grunge. We always try to bring you the most up-to-date topics. Follow us on our social media accounts and blog posts!